It has been a while since I felt like writing, travelling and experiencing new places is amazing but getting it all down on paper is not always that easy. Since we left South Africa almost two years ago we have captured over 20,000 photos and have made many friends.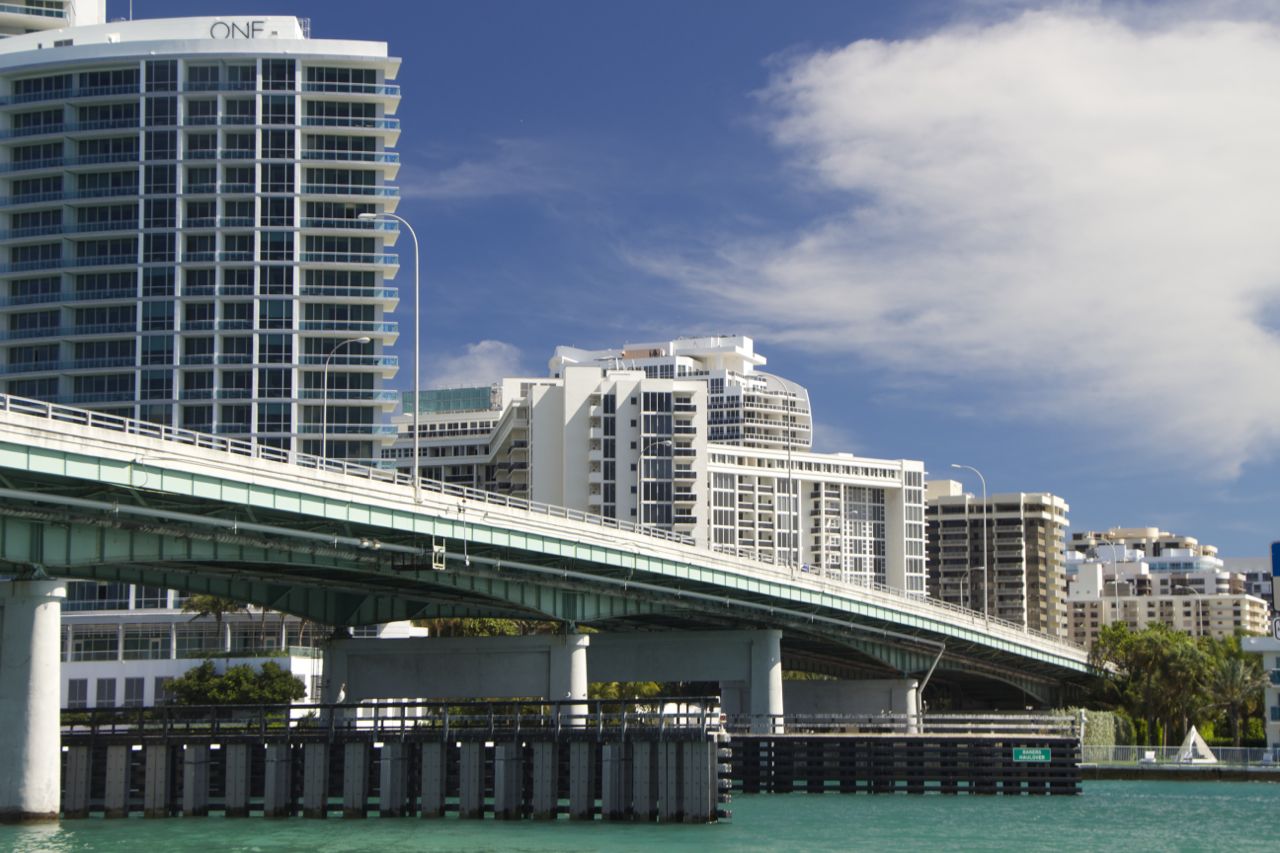 As our time in South America came to an end on a cold morning we headed to the airport in Ushuaia, Argentina at the end of the world, we would be spending a Night in Buenos Aires and continue our journey via Lima in Peru to Miami. Our main goal is just to land and anywhere in the USA and then catch a local flight to Seattle, Washington.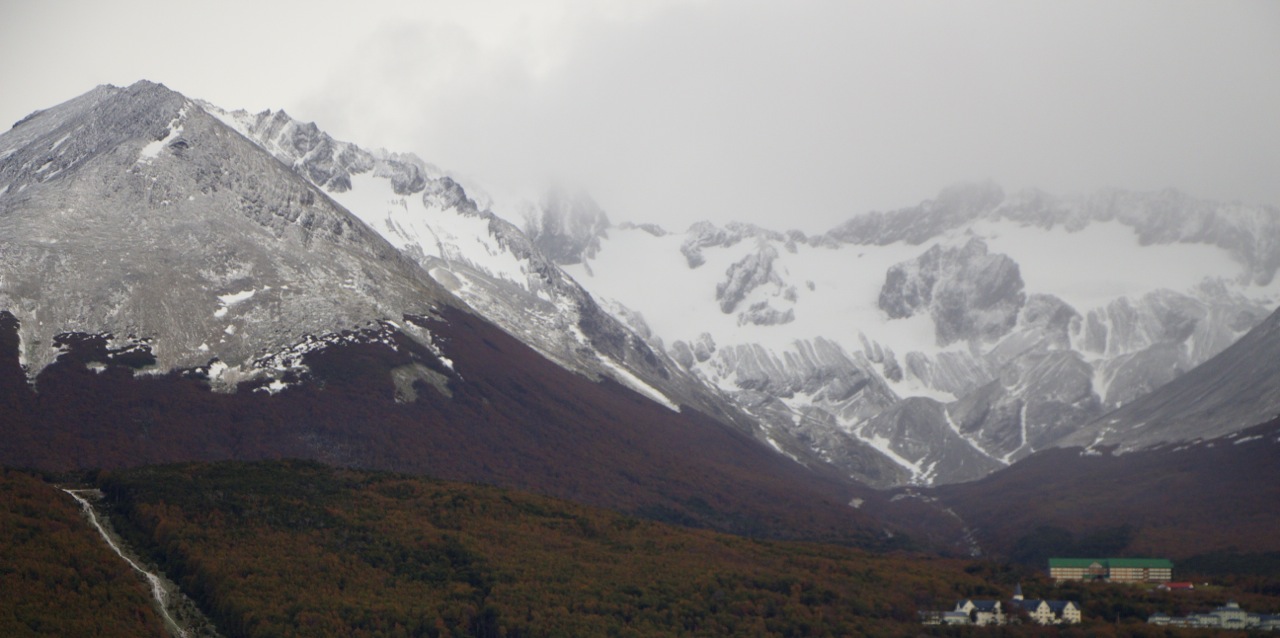 – Mountains at the end of the World
Arriving at Ministro Pistarini International Airport just 30km for Buenos Aires we decided to take the bus into the city. I already booked us a hostel on hostel world, the bus took more than 2 hours to get us into the city, the bus stops at every location you can think of.
Just before dusk on Saturday we arrived in the city and with our backpacks made the final 2-mile stretch to our hostel, the neighbourhood was not that great and I gave a few glances over my shoulder.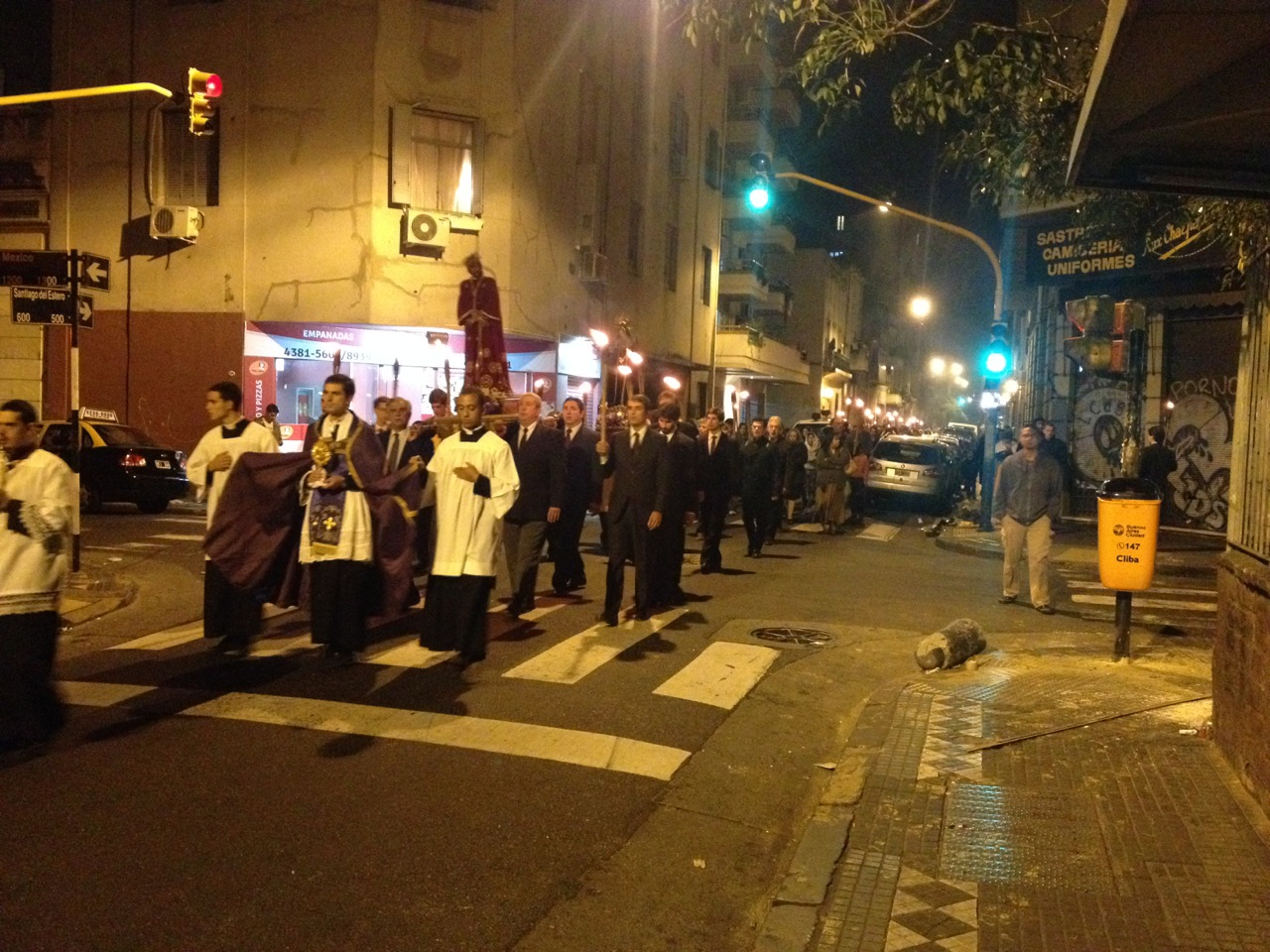 – March of the dead during our visit to Buenos Aires
We found the hostel located on a street and all we could see was the large wooden door, Marius knocked twice and we were greeted by a sinister looking old and grey man.
"Buenos Trades" Marius greeted the old man, which returned the greeting with a smile. We were ushered into the courtyard and the door bolted behind us, he quickly checked our names on his list and welcomed us in.
We spend the night in a 4 bedroom dorm and we met some interesting people. The next morning bright and early we up and heading back to the airport, after a quick stop to pick up some wine for Rysia. Argentina definitely has some of the best wine in the world and seeing that it is cheaper than beer or water, we even brushed our teeth with it.
Arriving early morning in Miami we headed to Miami Lakes, and our home for the next few days in the area of Miramar,  Oscar and his lovely wife, Columbians,  welcomed us to their house and although they mainly speak Spanish, Marius quickly told them we came from Chile and that we are heading to Seattle for the summer.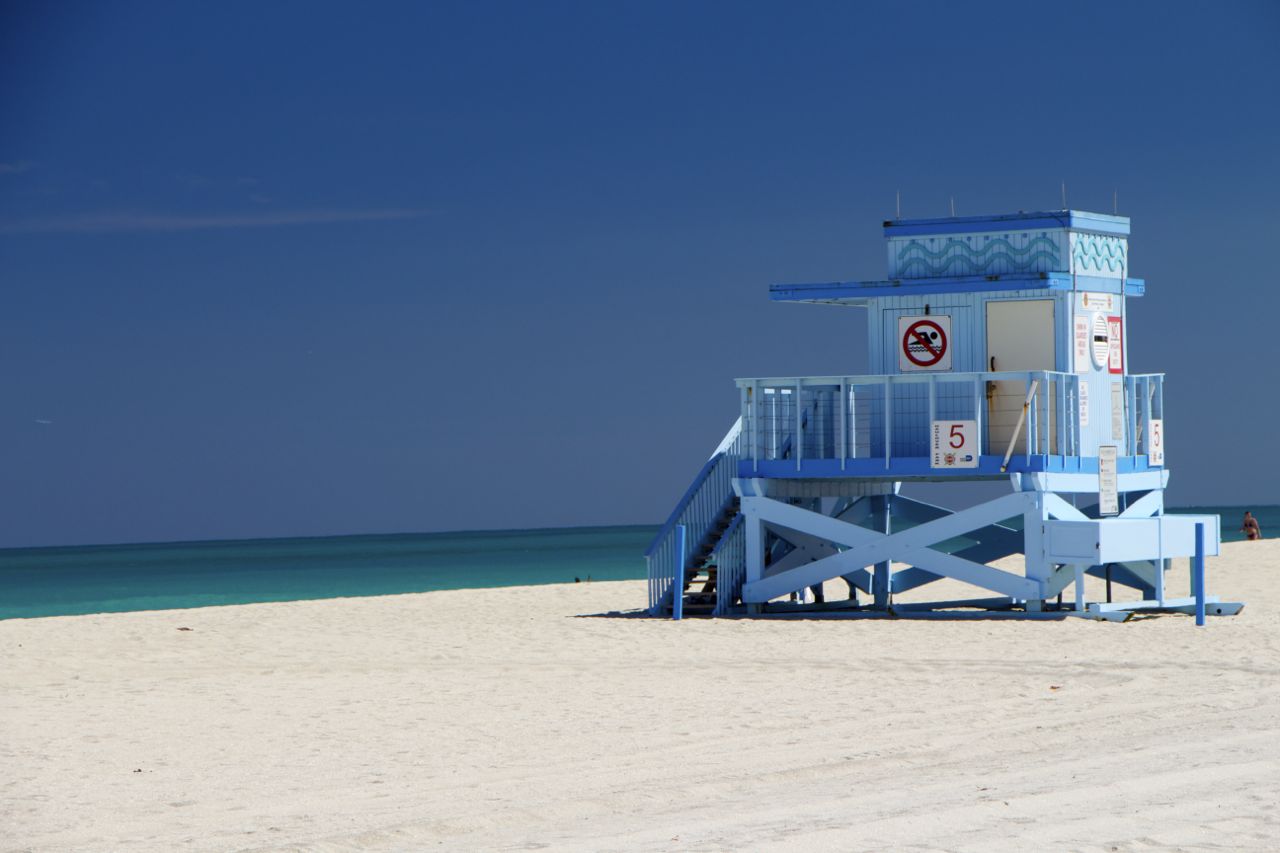 – Miami beach
The next morning I make us some bacon and eggs with toast, well for the first time in my life and something that I still find totally unnecessary is that each slice of bread we have is individually wrapped in plastic, why why-why??
As always Miami is sunny and hot, and this time our journey brought us in the middle of summer vacation to this beautiful coastal city. This is not our first visit to Miami we did a road trip in 2010 through Florida and spend a few nights here on South Beach.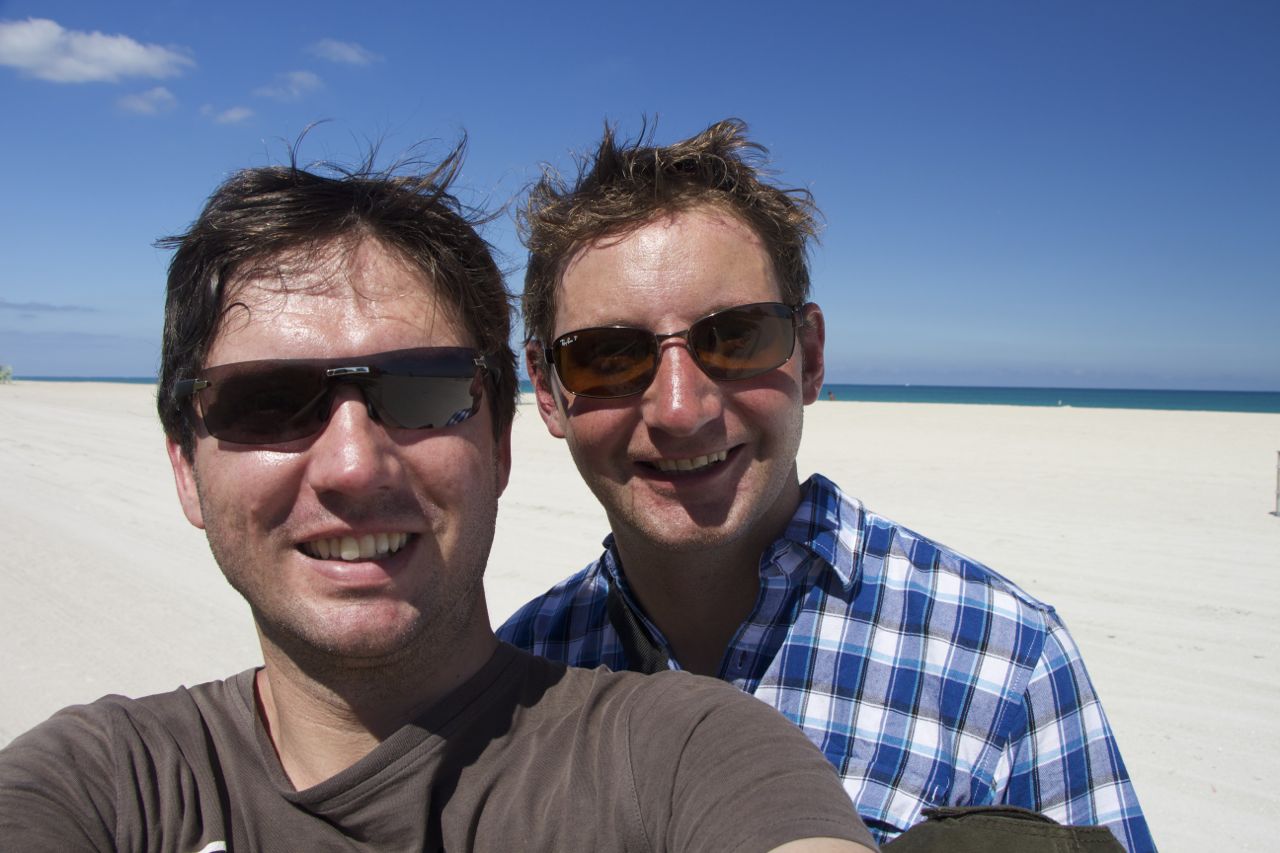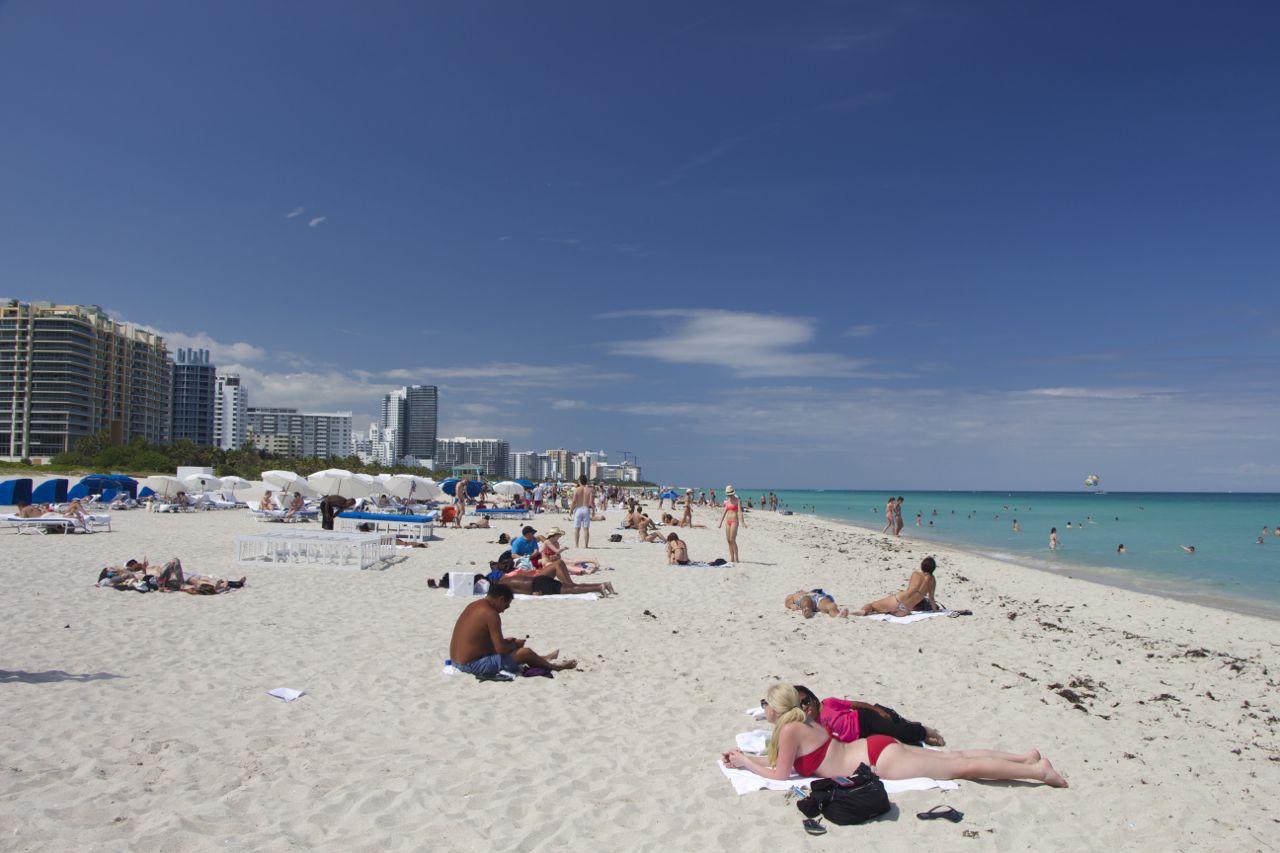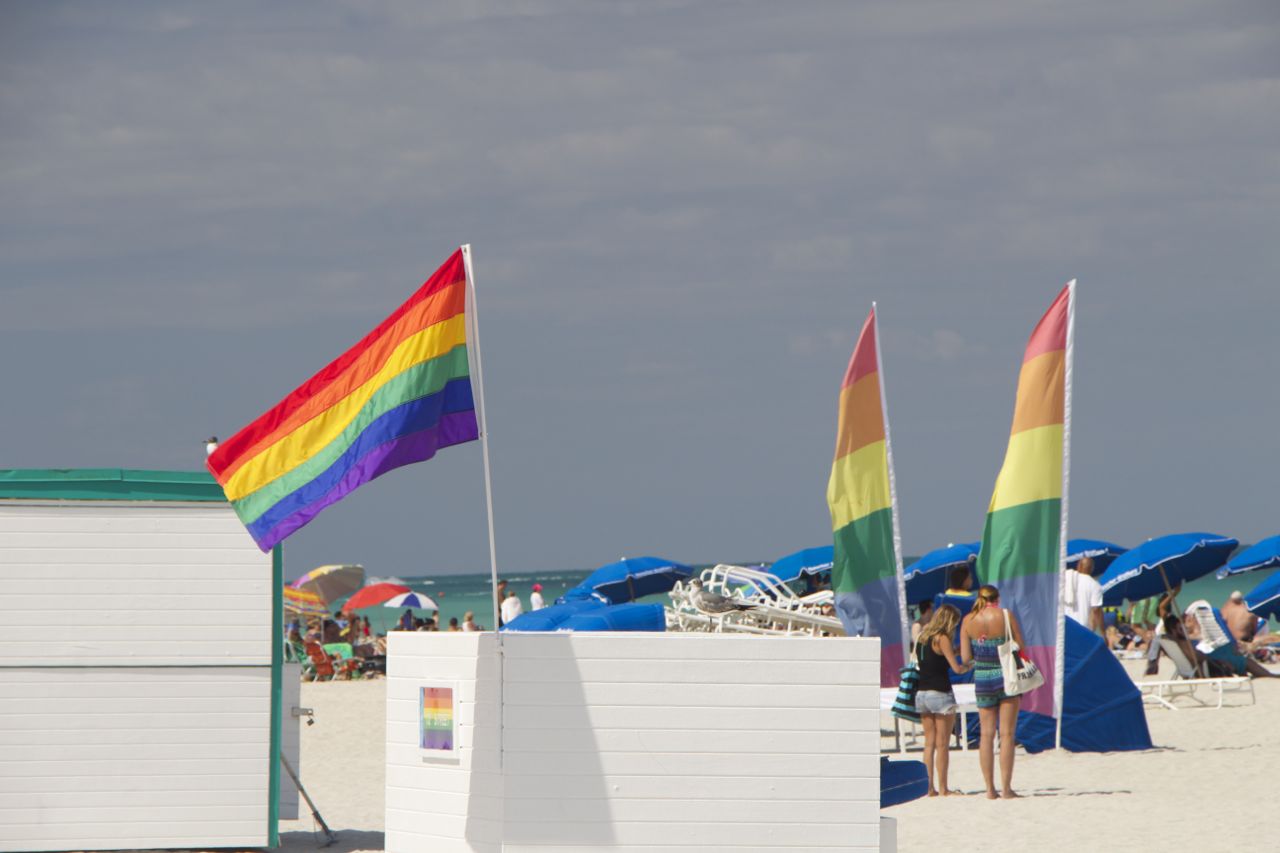 – Gay flags on Miami beach
The beaches are packed by local and foreign tourists and the sea is blue and warm.
The big hotels along the coast prompt names like Trump, Hilton and Ritz Carlton. As we stroll along the huge beach Marius gets some amazing photos of seagulls flying up.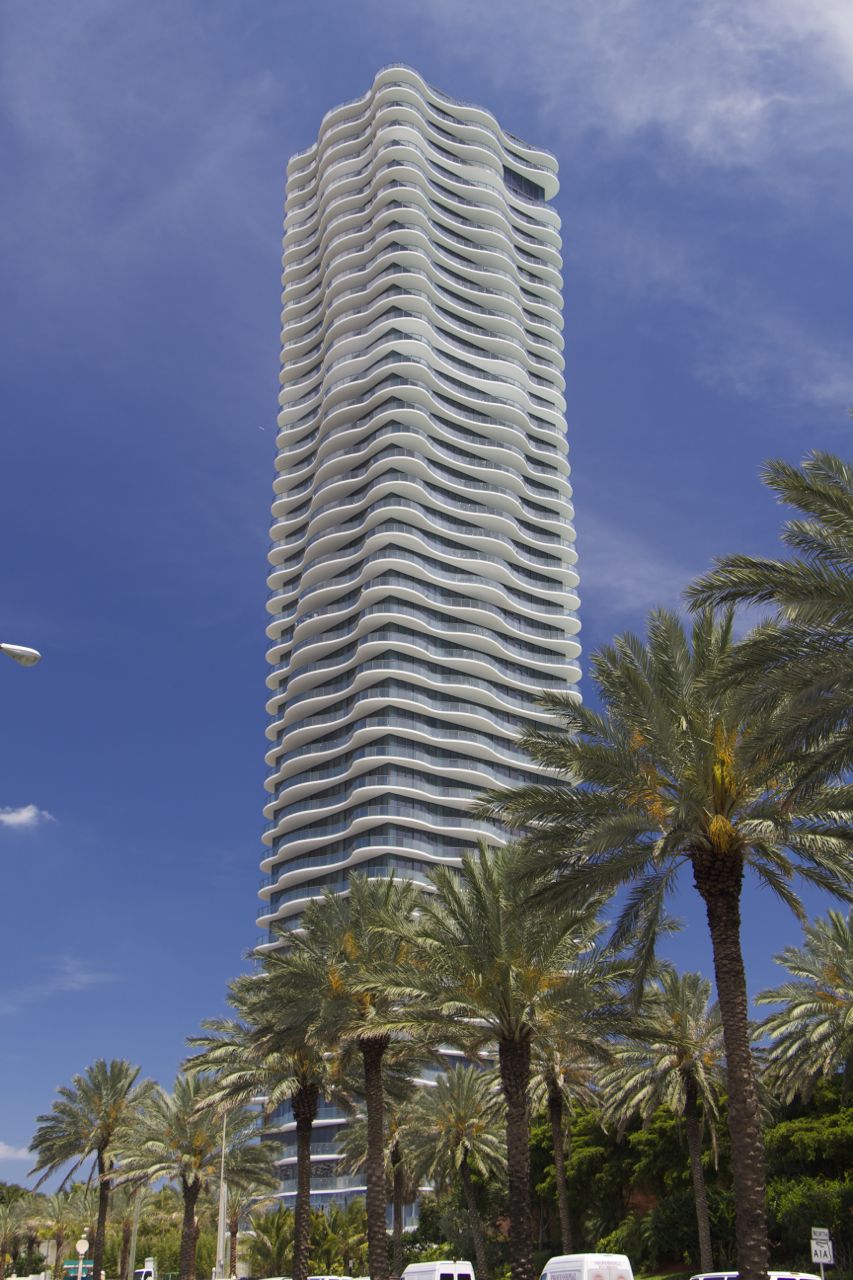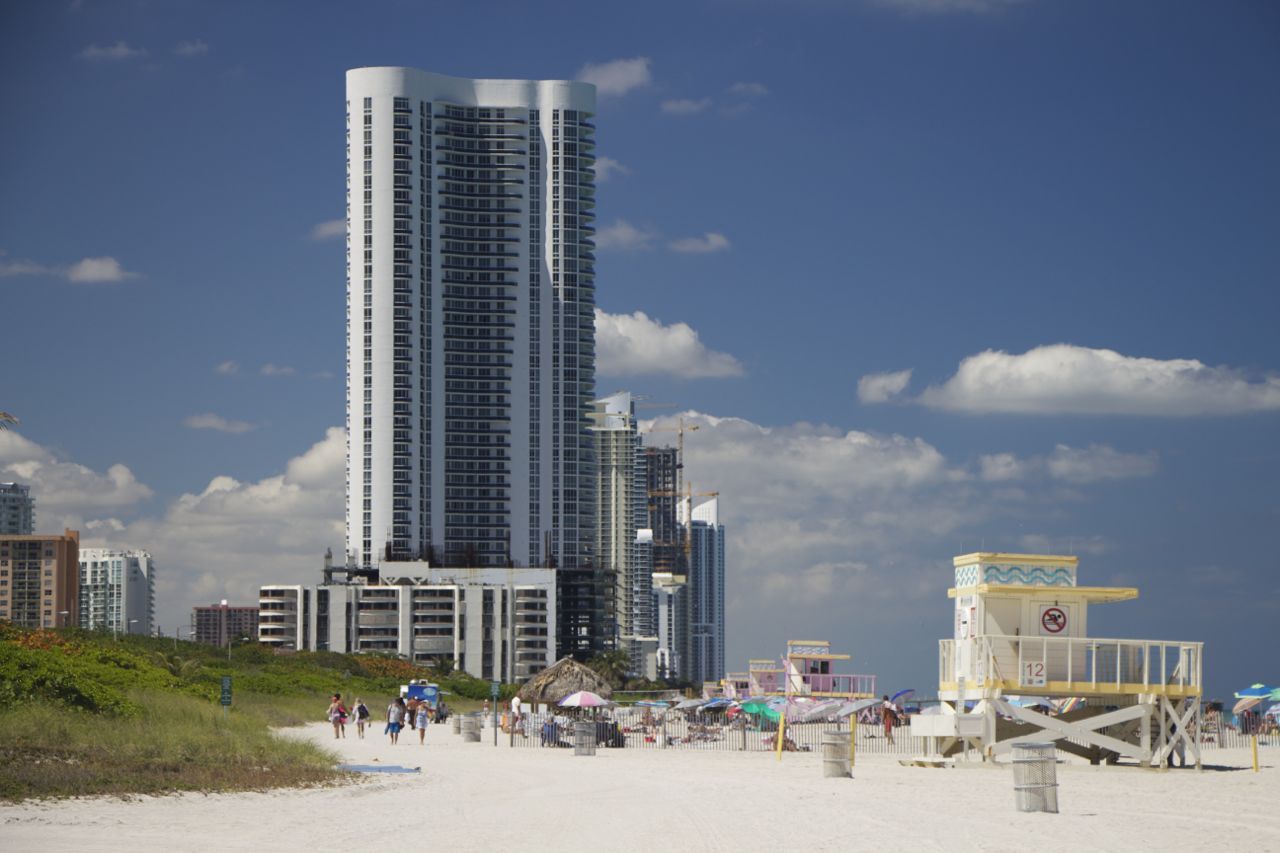 Strolling down South Beach, Marius stops me and ask if I saw the warning, I doubled back and read the sign "ATTENTION: BEYOND THIS POINT YOU MAY ENCOUNTER NUDE BATHERS"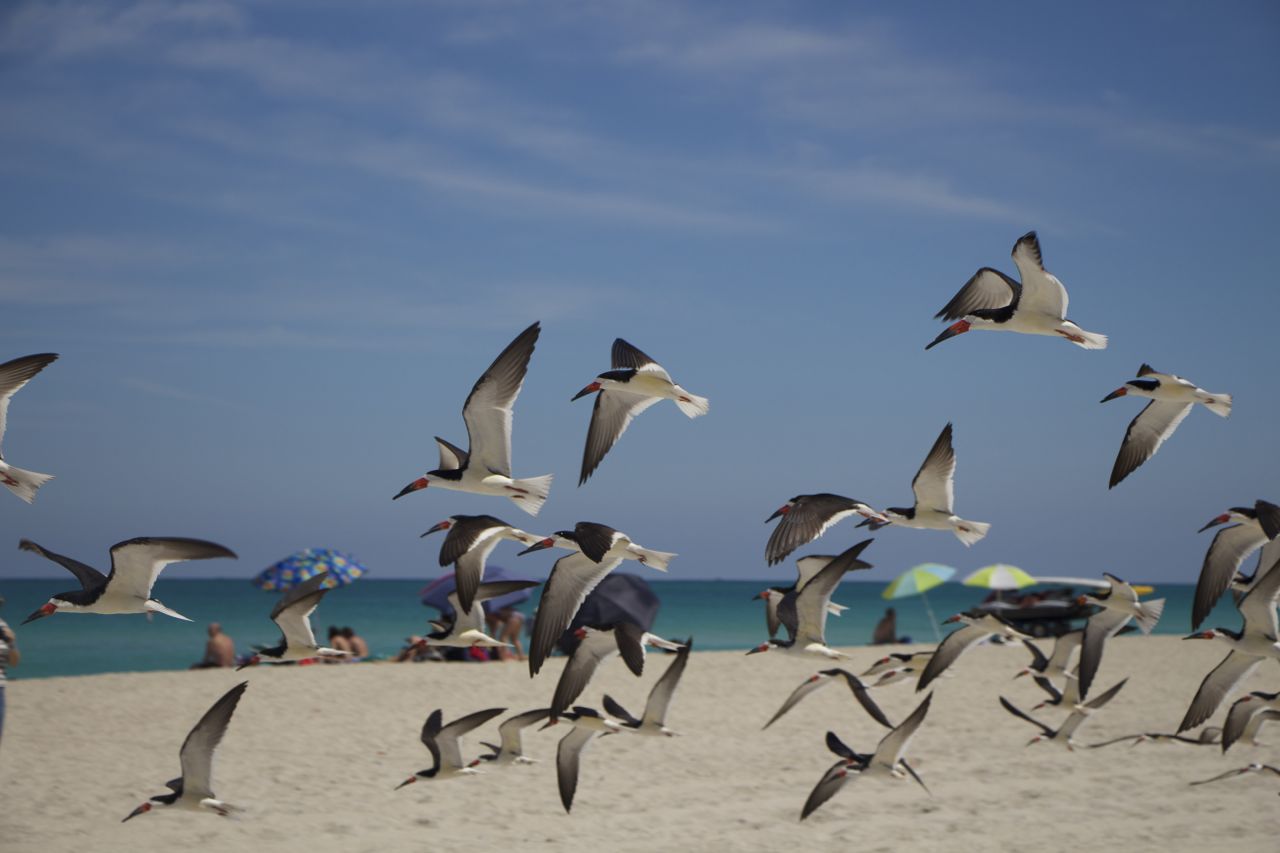 – Not nude bathers but a great picture Marius got on South Beach
Growing up in a very conservative household in a small town in South Africa during the 1980's I was definitely not the most innocent boy. However, whenever I have an opportunity to see naked people my heart starts to race and I get a keen sense of excitement.
Heading down to the beach I cannot help but stare at all the nude bodies around us, yes yes we still clothed, just passing through.
The sign should have read " ATTENTION: BEYOND THIS POINT IS A LOT OF NAKED OLD PEOPLE". Starting to feel that I'm falling into that same category these days, but hey 21 forever.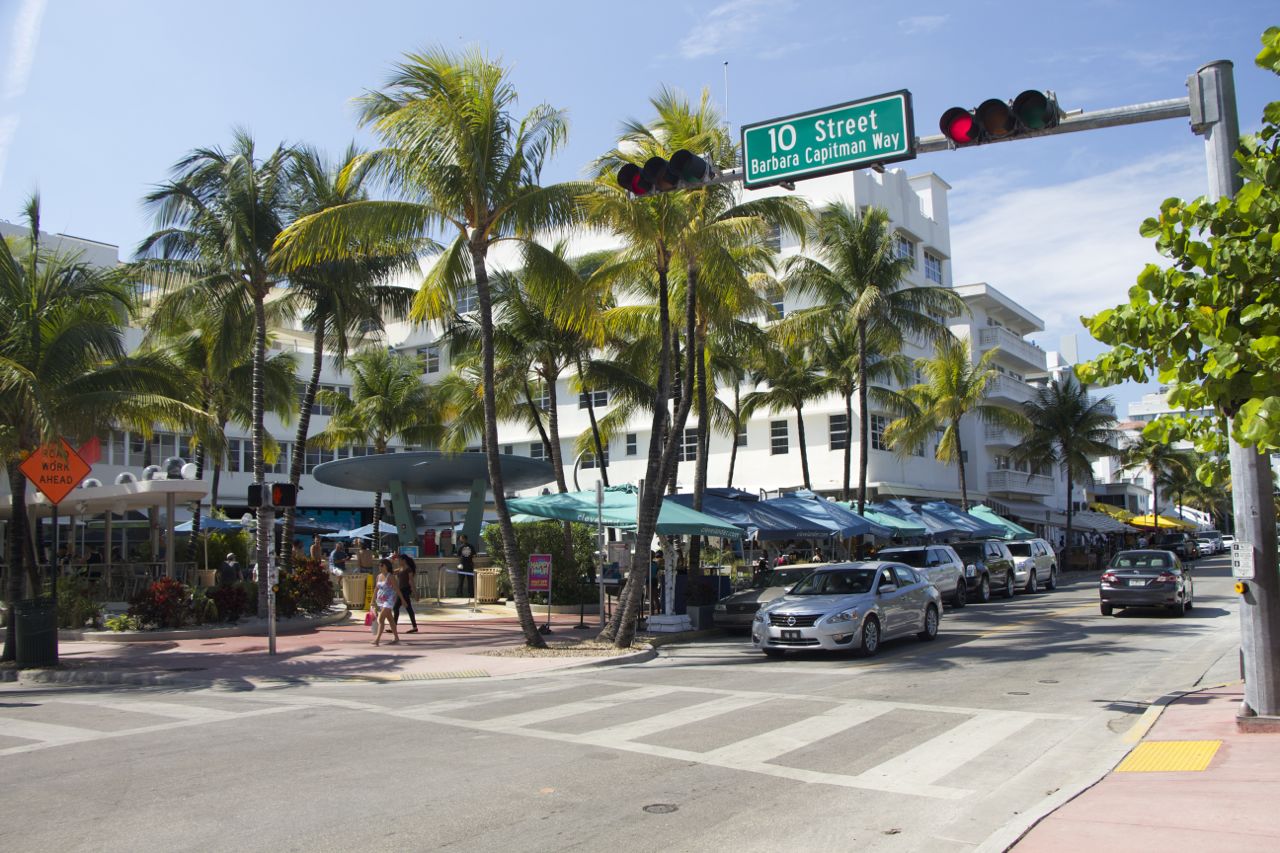 – South Beach strip