Railay (Thai: อ่าวไร่เลย์) is located just east of Ao Nang and is considered by many tourists as one of the most beautiful beaches in Thailand.  Marius and I took a long tail boat from Ao Namoa Pier for just ฿60($2 USD) each and the trip took about 20 minutes. This was our first time on a long tail boat it had an Isuzu diesel engine and it was pretty noisy, make sure you get a seat closer to the back to avoid water spray.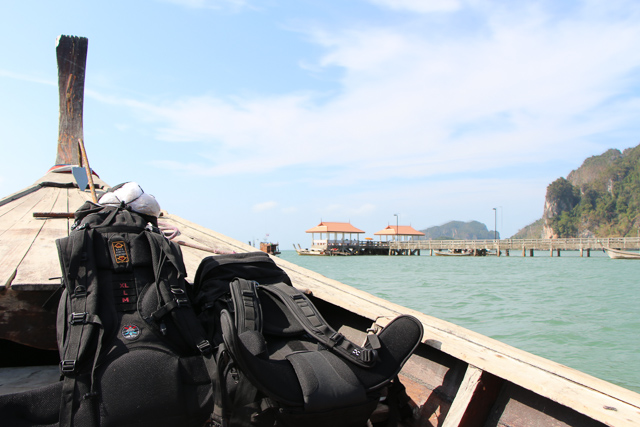 Visitors to Railay can also catch a long tail from Ao Nang and that would set them back about ฿100 per person.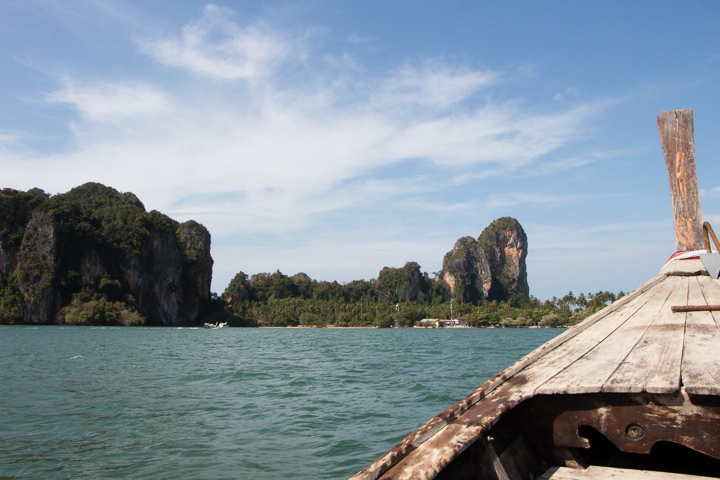 Arriving form Ao Namao pier via our long tail boat at Railay bay on the east side, we found the view breathtaking. The coastline is lined with mangrove trees, a few shops, restaurants and hotels.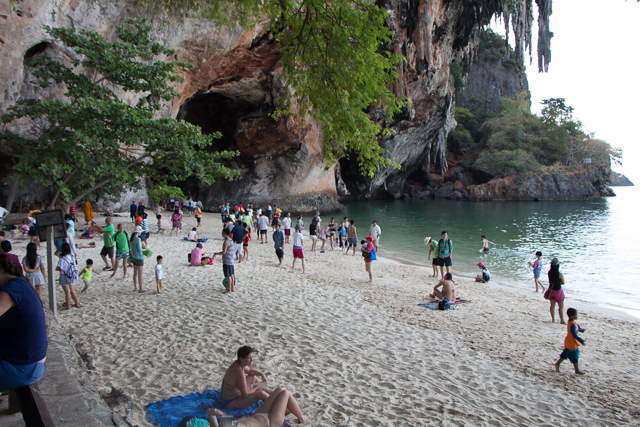 Once we disembarked from the long tail boat on the choppy waters we headed south on Railay and took the path by the limestone cliff that leads to Pranang Cave and the Beach. Railay is a popular rock climbing area and at Pranang Cave we saw a lot of locals and tourist scaling the limestone cliffs. The towering limestone cliffs separate the four beaches at Railay and there are beautiful jungle trails that connect them.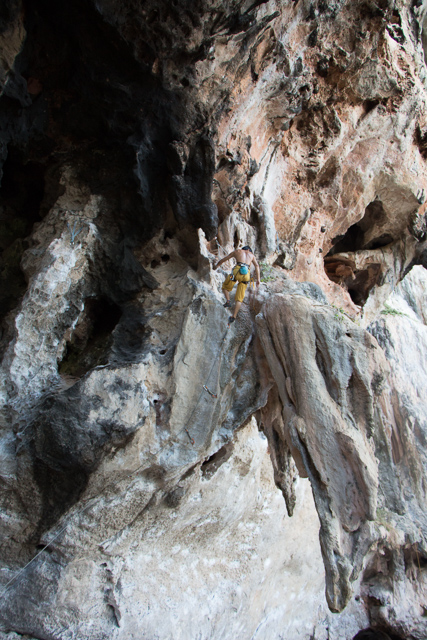 Pranang beach was packed with tourist when we arrived. A few long tail boats were set up as food and drink stalls and more tourists were arriving by the hour.  After annoying Marius by pondering and taking my time to select the perfect spot for our beach mat, I headed into the sea for an afternoon dip.  A few minutes later Marius gave me the all so ever get out of the water hand summons. The slight breeze across the beach was blowing sand all over him, and he had sand, fine white sand stuck everywhere.
We then decided to pack up and head over to Railay west beach. This strip of beach is the main tourist beach and just north of Pranang beach.  At Railay west beach visitors can rent canoes and there are long tail boats for the trip back to Ao Nang. To escape the midday scorching sun Marius found us a great spot to relax and have something to eat at a cosy and shaded cafe located inside the Walking Street.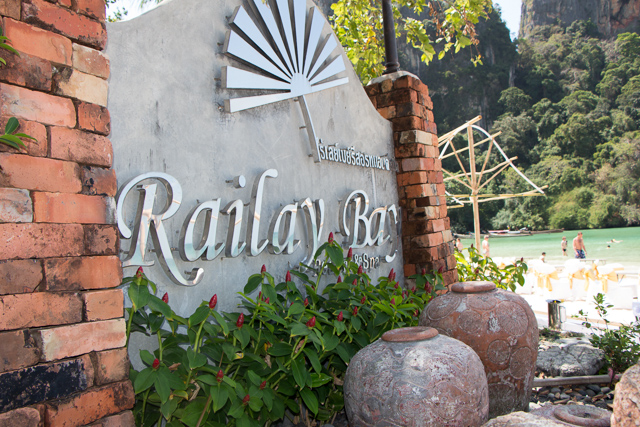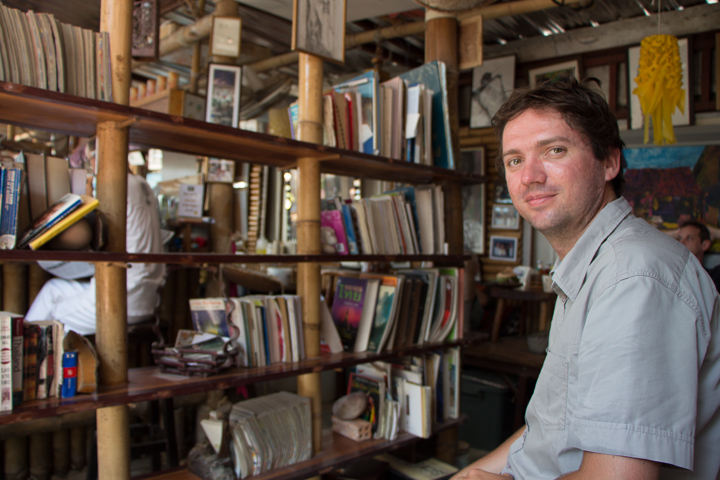 After a great cup of coffee, a pancake and some serious cooling down we took the path through the walking street back to Railey East. We took the Jungle path past the Diamond cave or Tham Pranangnai.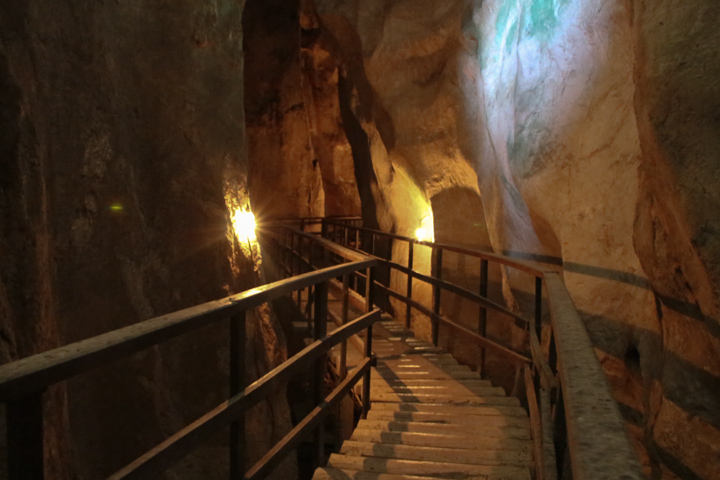 Consisting of two large chambers the cave is incredible, the walls sparkle like diamonds and you can hear the sea breeze inside. Luckily we had our led torch with us and it enabled us revealed the darker areas of the cave.  Marius and I would recommend this to any visitor of Railay and although it only takes 5min it is well worth the visit.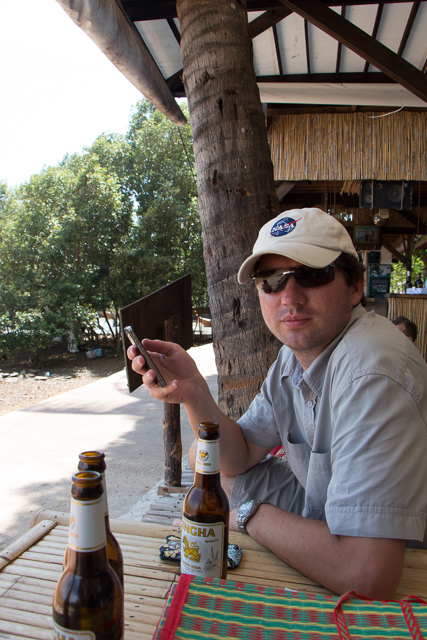 Back on the east side we found a great local bar and lying down in the shade next to a small table we enjoyed a beer or two each before heading back to Ao Nang.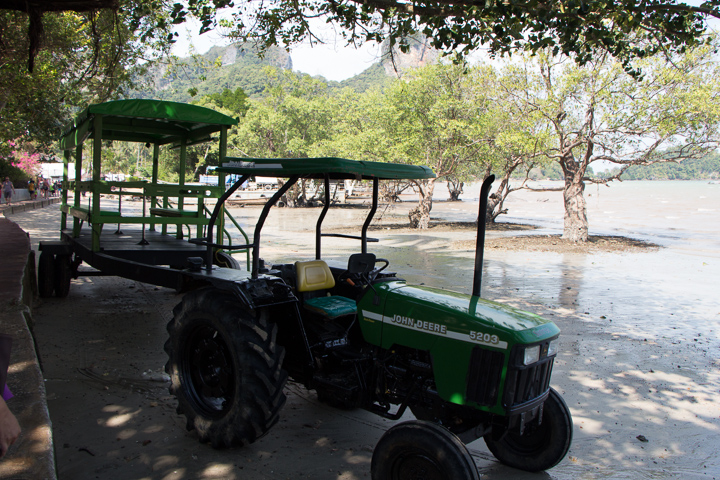 We loved Railey and hope to be back there soon.