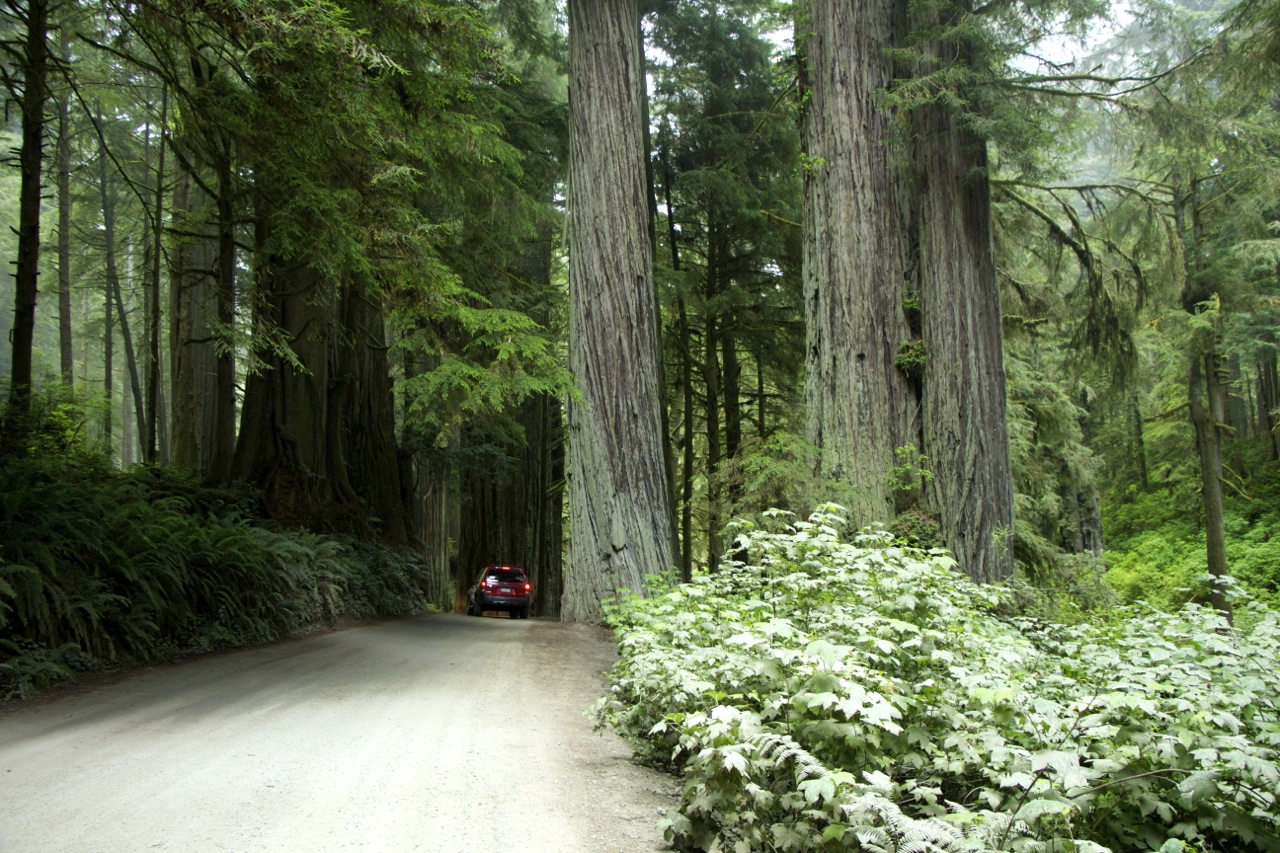 Stopping along the road, we took the Howland Hill road that leads you between these giant trees and along the banks of the Smith River. In the dense evergreen forest stands the coast redwood which is the world's tallest tree and grows more than 370 feet from a seed the size of a tomato seed.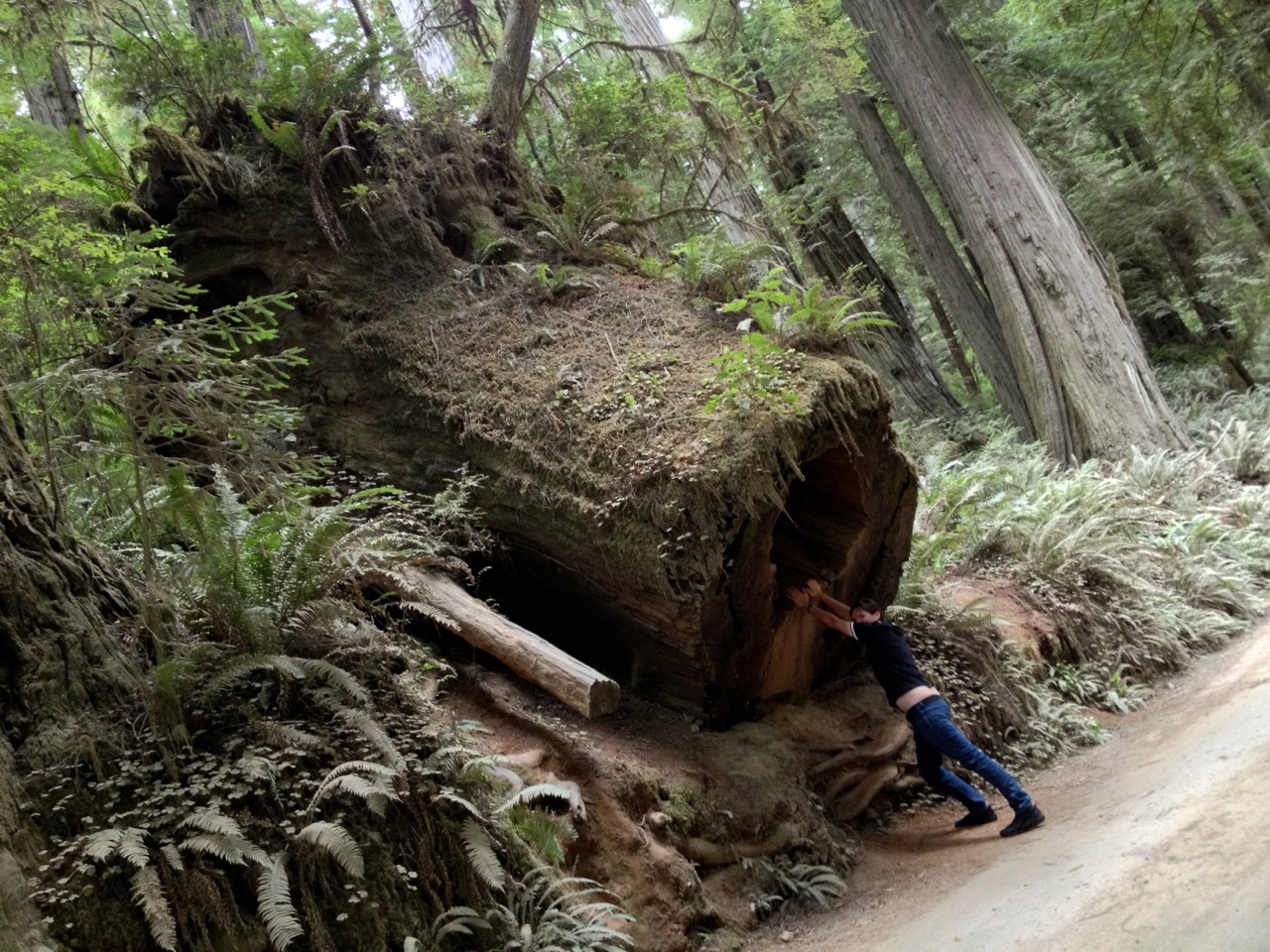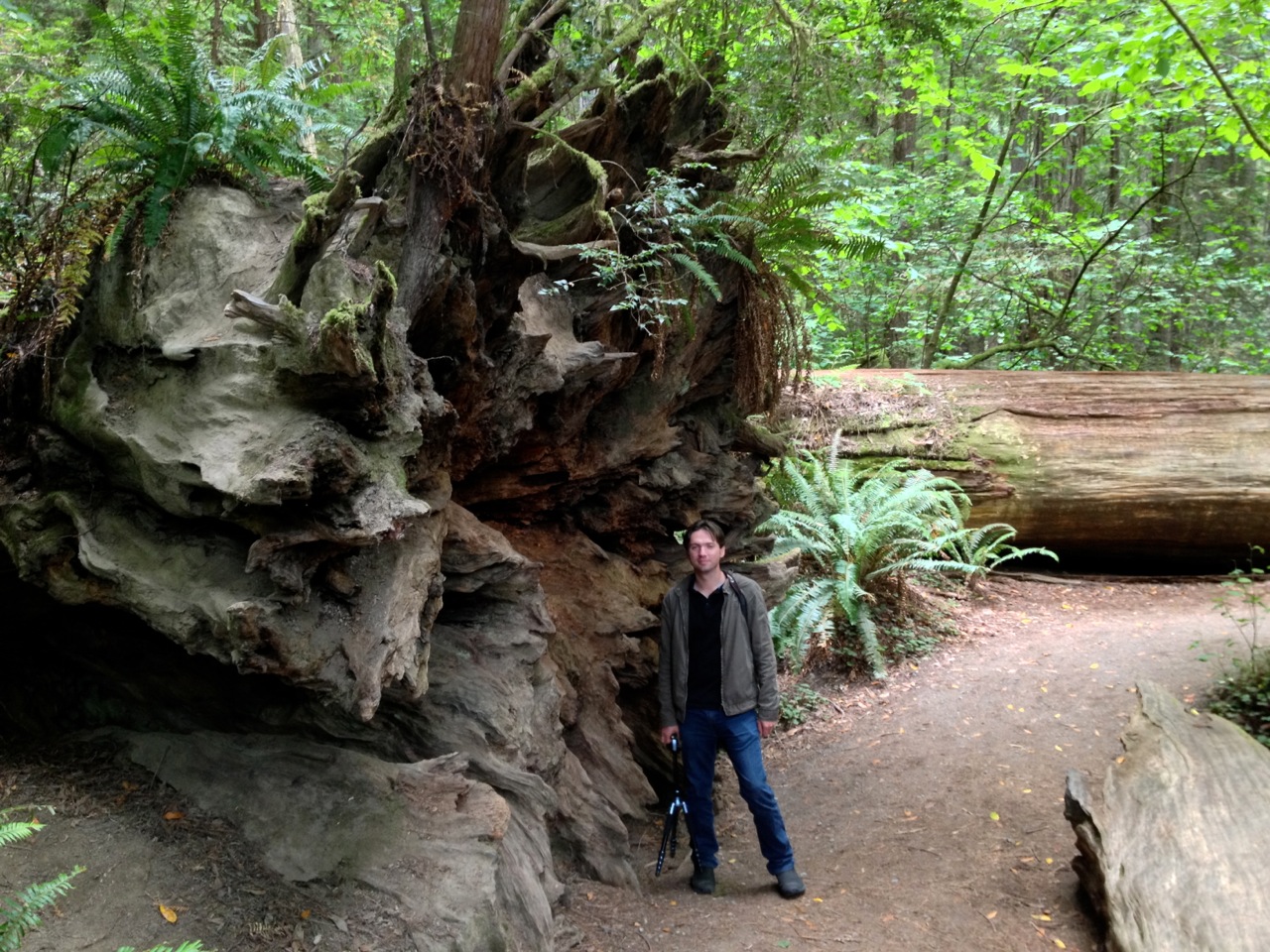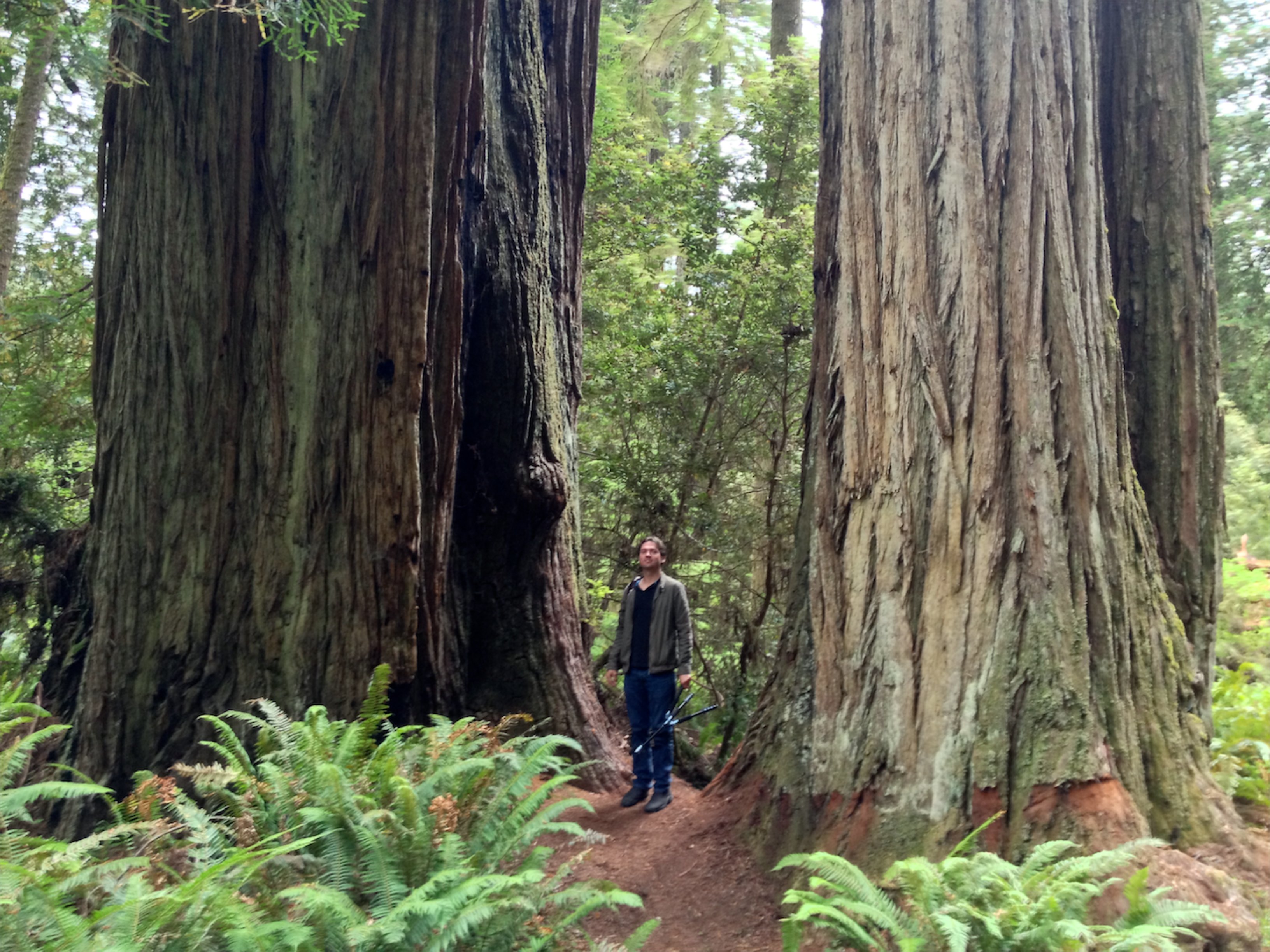 Because of the giant trees and the alien flora, the Endor scenes for the Star Wars movie "Return of the Jedi" were filmed in the Tall Trees Redwood Grove located in the South the Redwoods National & State Parks in the northern part of Humboldt County. George Lucas selected the site because the unusual features of the Redwood National Park area fit very nicely into the storyline.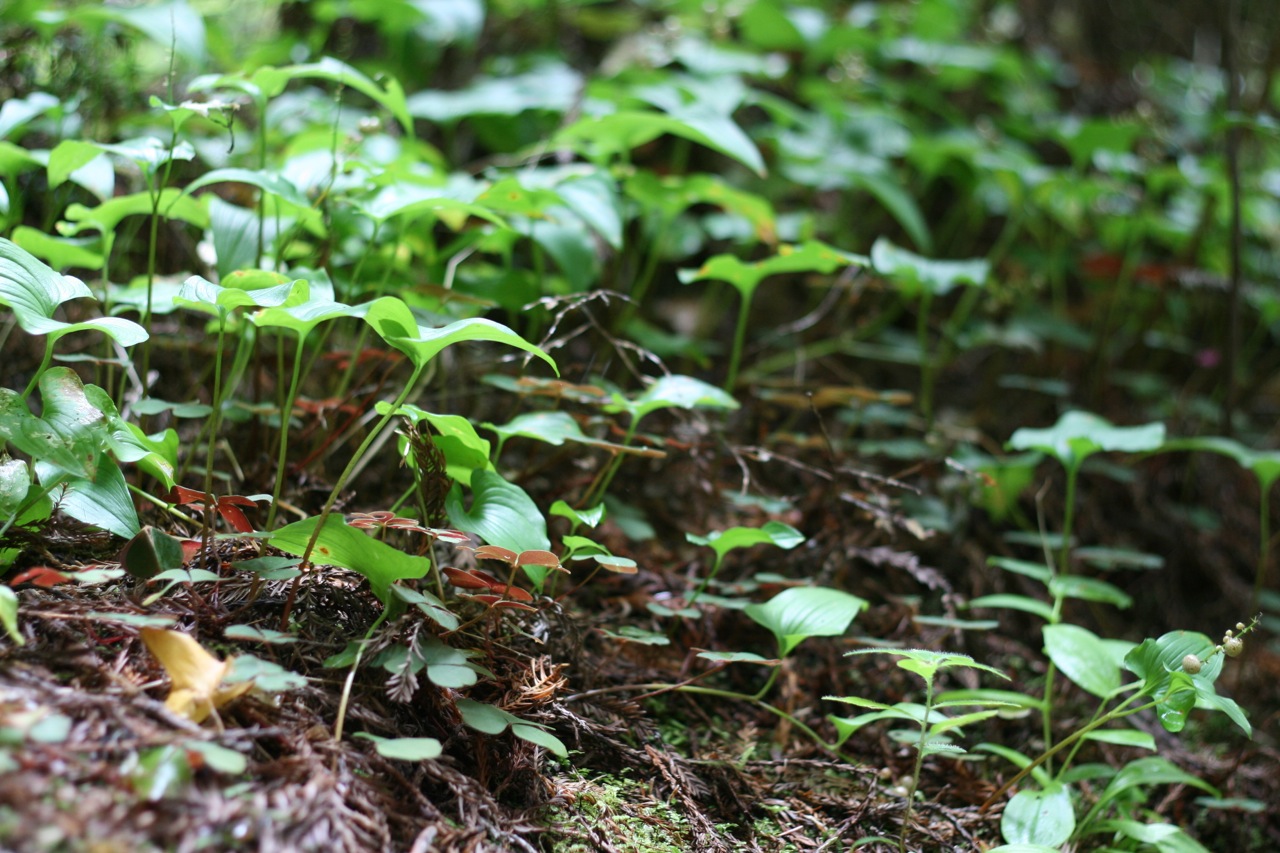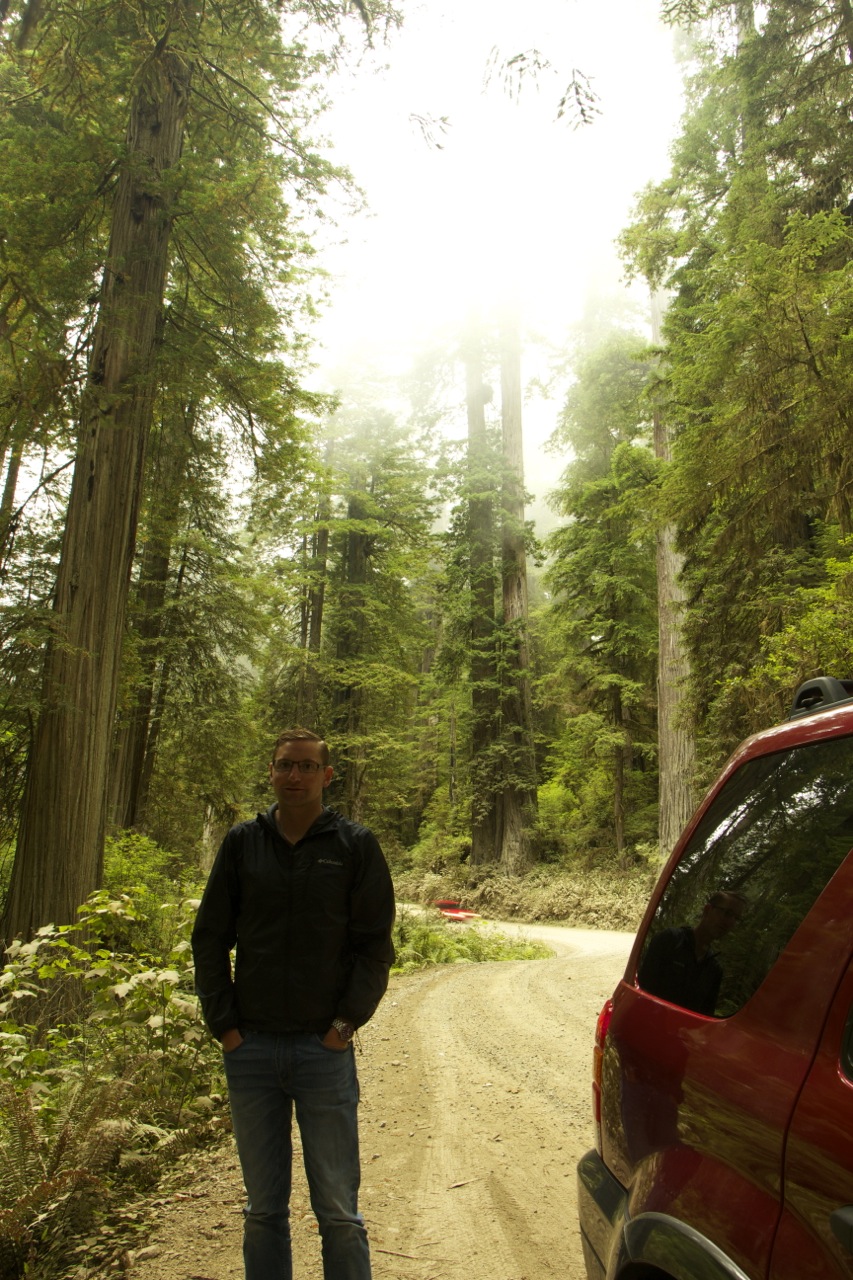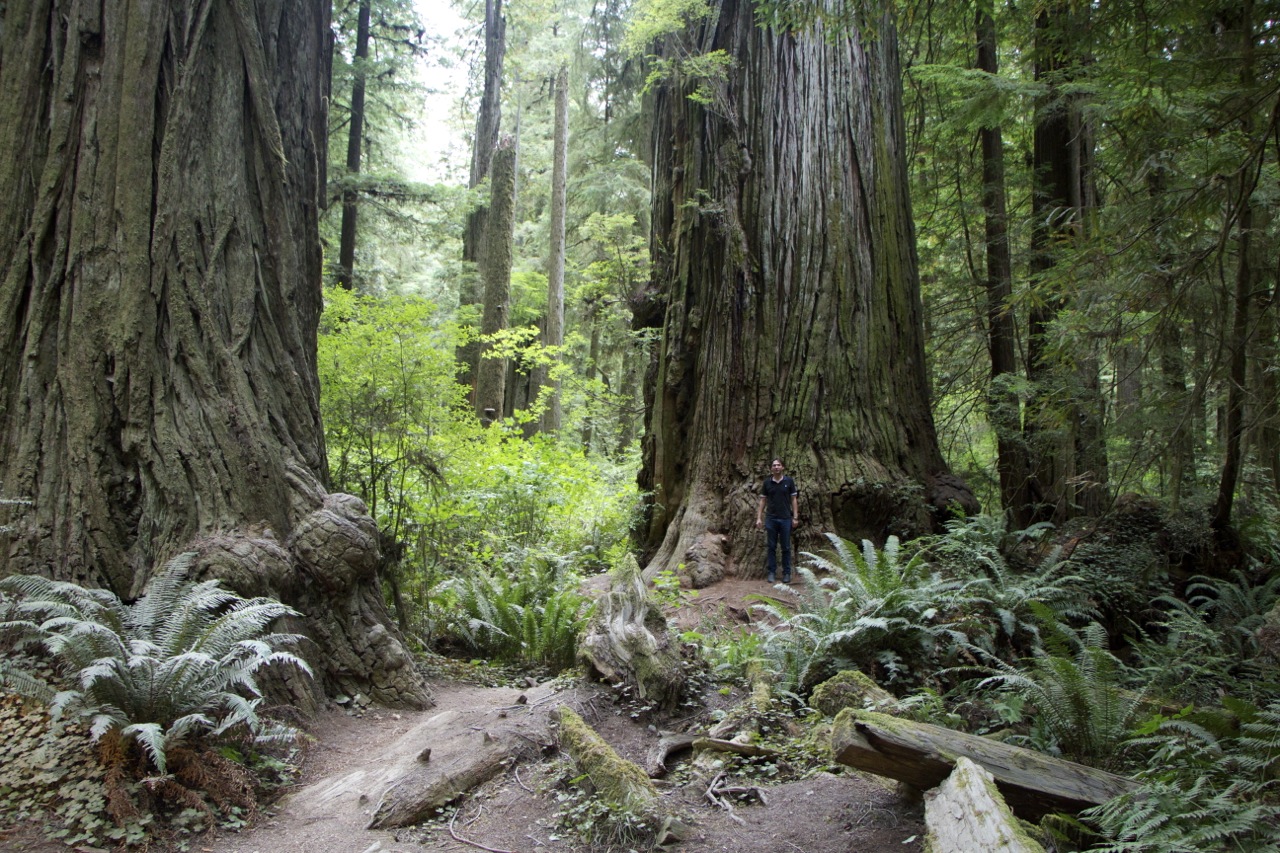 Until the widespread use of fibreglass and other materials, the redwood bark was quite popular as an insulation material. It resists fire, does not pack down or absorb water, and is quite inhospitable to insect or vermin infestations.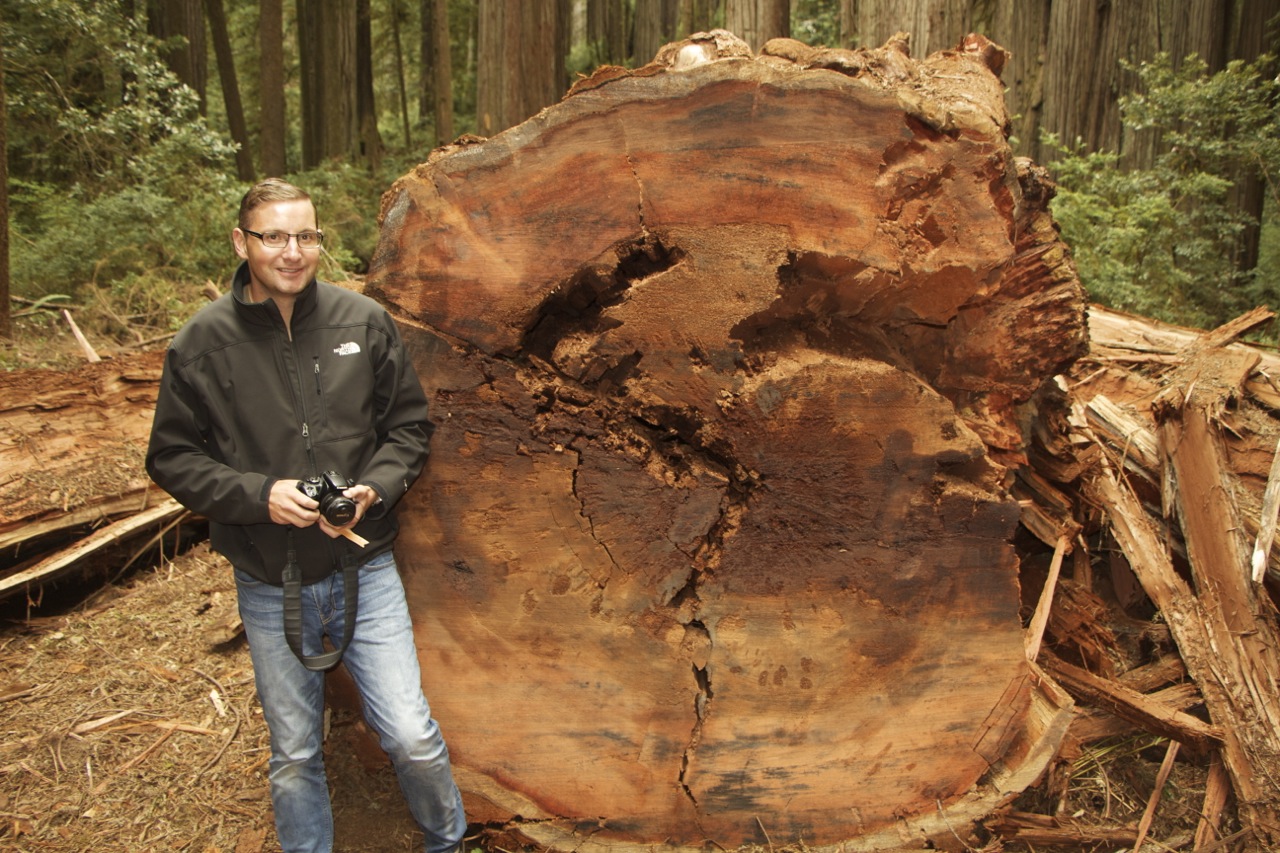 Heading down the coastline and over the Klamath River to the west is the coastal drive loop leading to Flint Ridge. The mainly unpaved road leads us along panoramic views of the Pacific coastline to the World War II Radar station, it is disguised as an old farmhouse and barn.
After the bombing of Pearl Harbor during World War II, the possibility of enemy attack on the US mainland became very real. At one point Japanese submarines operated in offshore waters and actually shelled some shipping operations and oil installations off the coast of California and Oregon.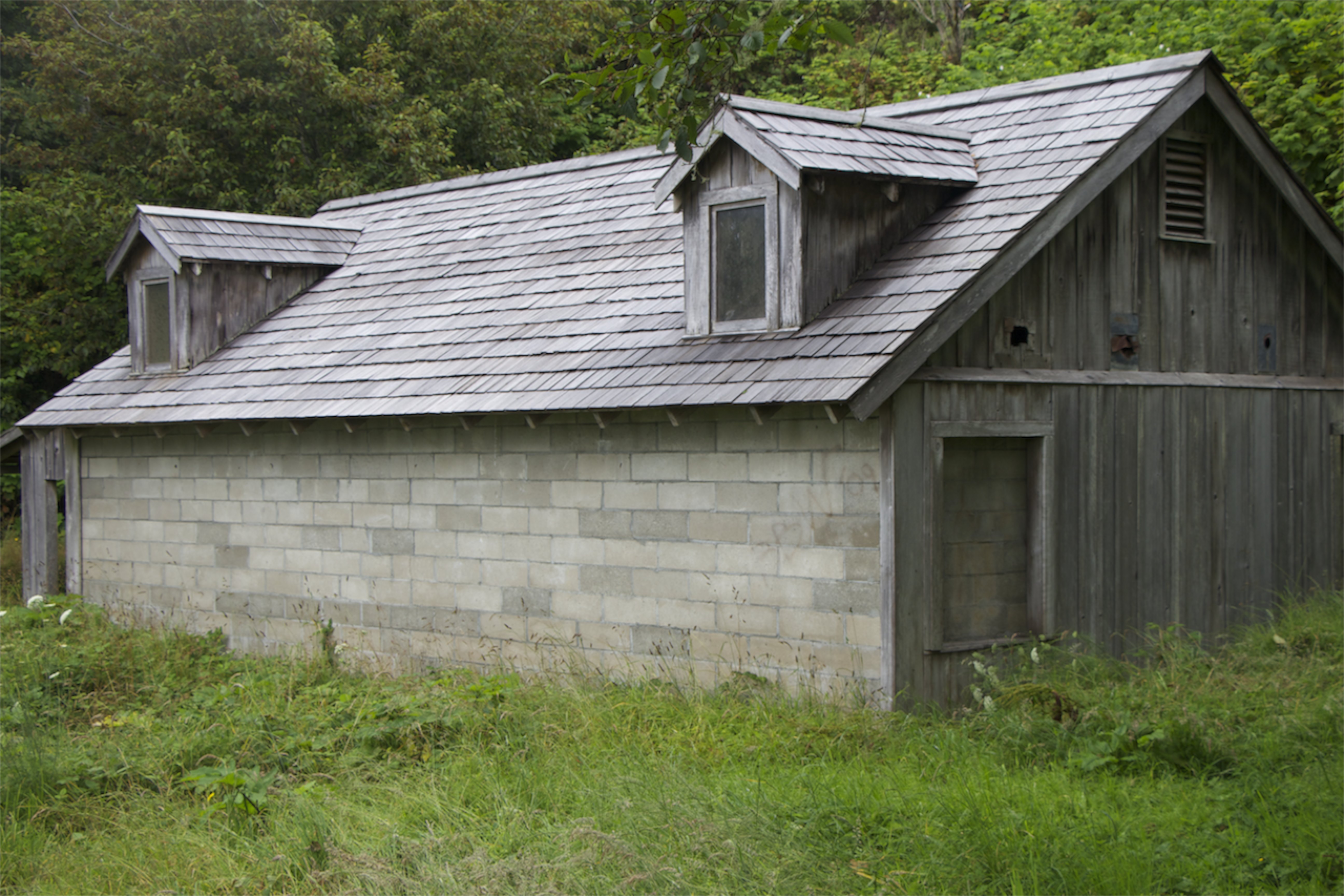 To guard against potential the US Army built the "farm" buildings you see below. The cinder block structures, complete with shingled roofs, and fake windows and dormers housed an early warning radar system.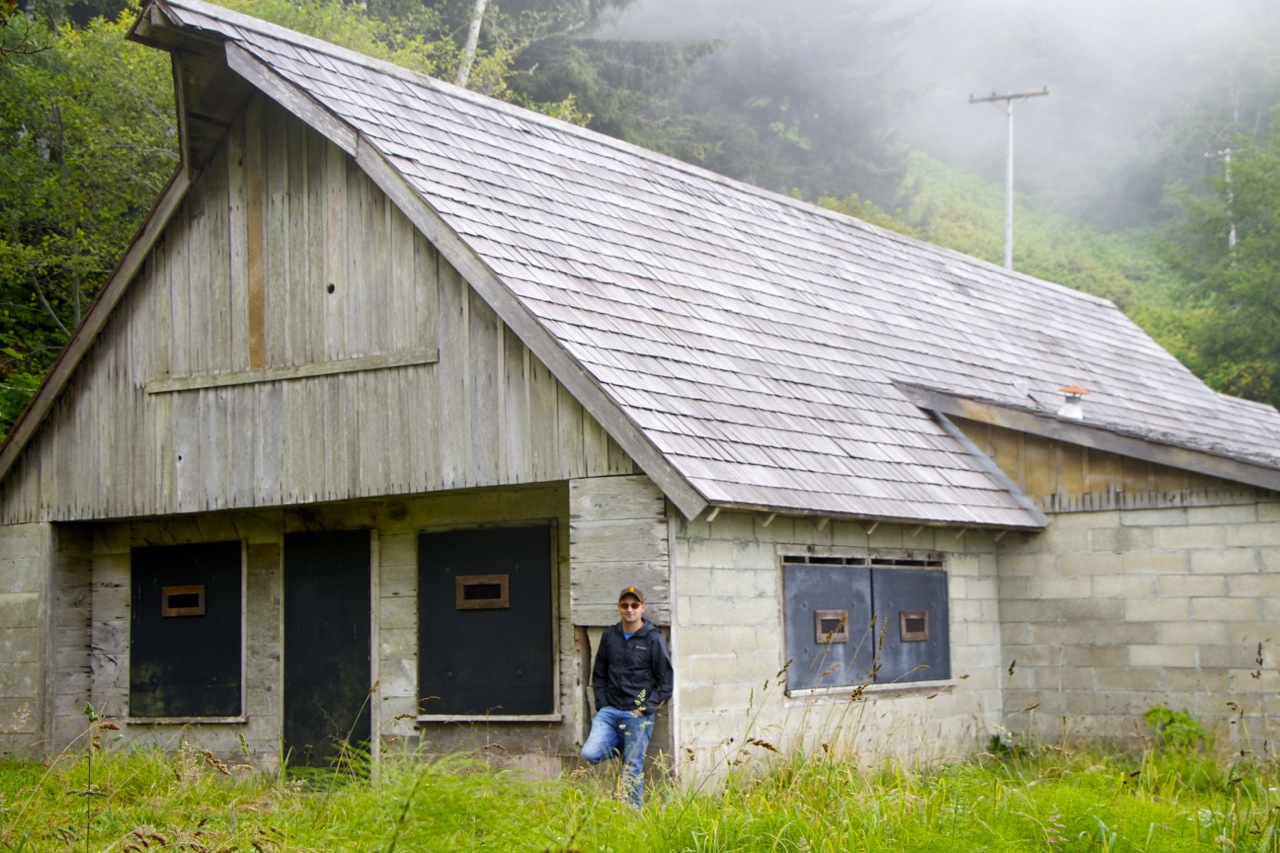 From the air, the sea and even the road, these buildings appeared to be part of a working farm. In fact, they housed a diesel generator, electronic equipment, and two 50-calibre anti-aircraft machine guns.
We had lunch along the coast at the High Bluff Overlook where we could see sea lions and pelicans, unfortunately, due to the fog, we could not spot any whales.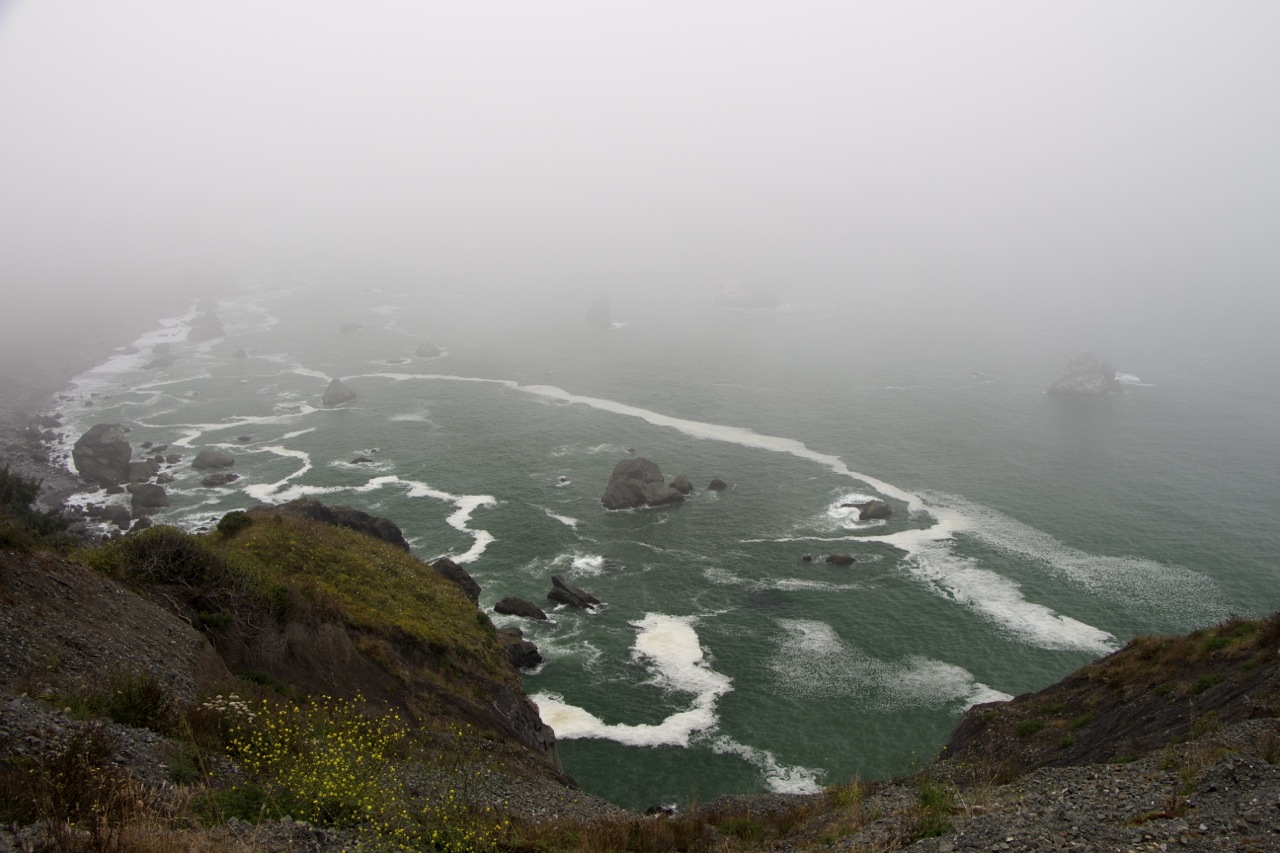 The Newton Drury Scenic Parkway that leads rough the heart of the old-growth redwood forest in Prairie Creek Redwoods state park and the Elk Prairie with a resident heard of Roosevelt elk. According to Marius, winding along the road that this is definitely the best driving road in the world.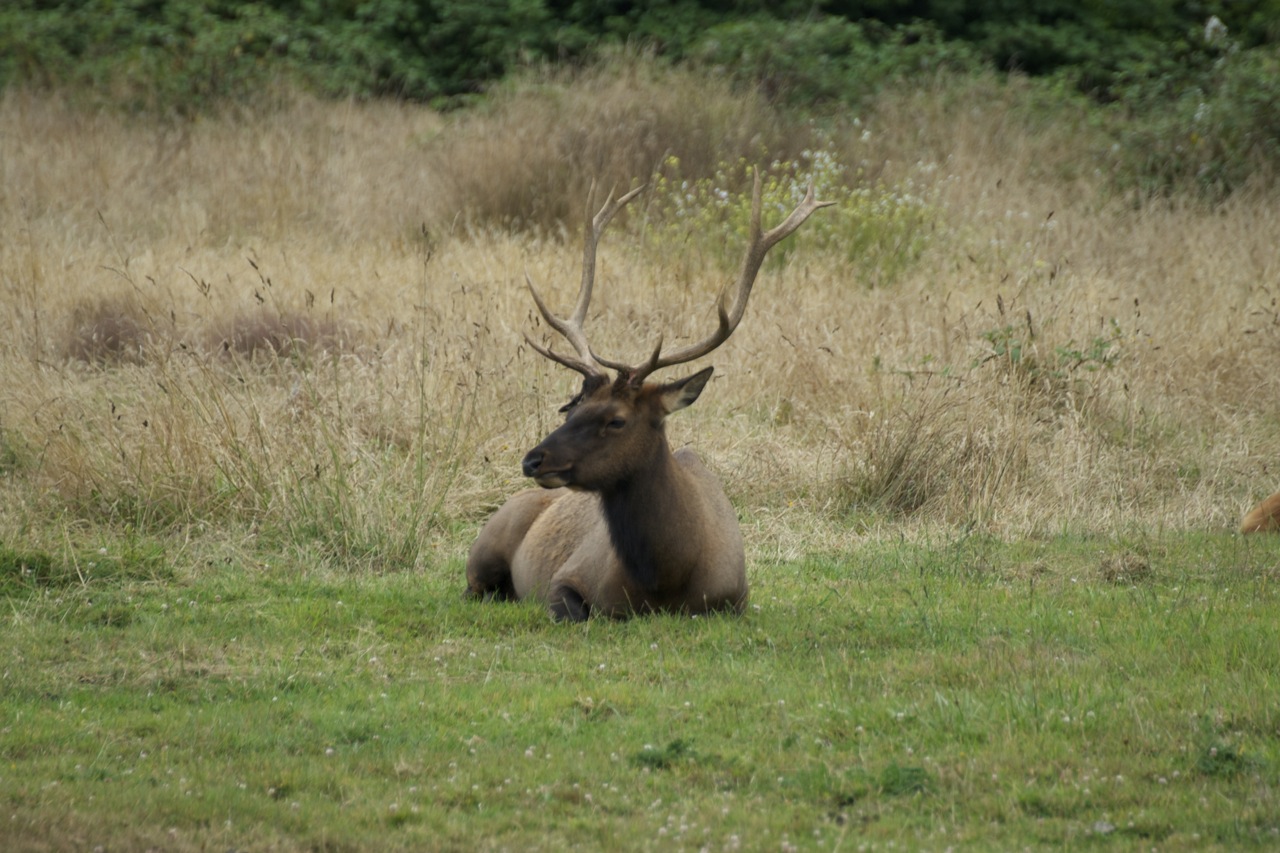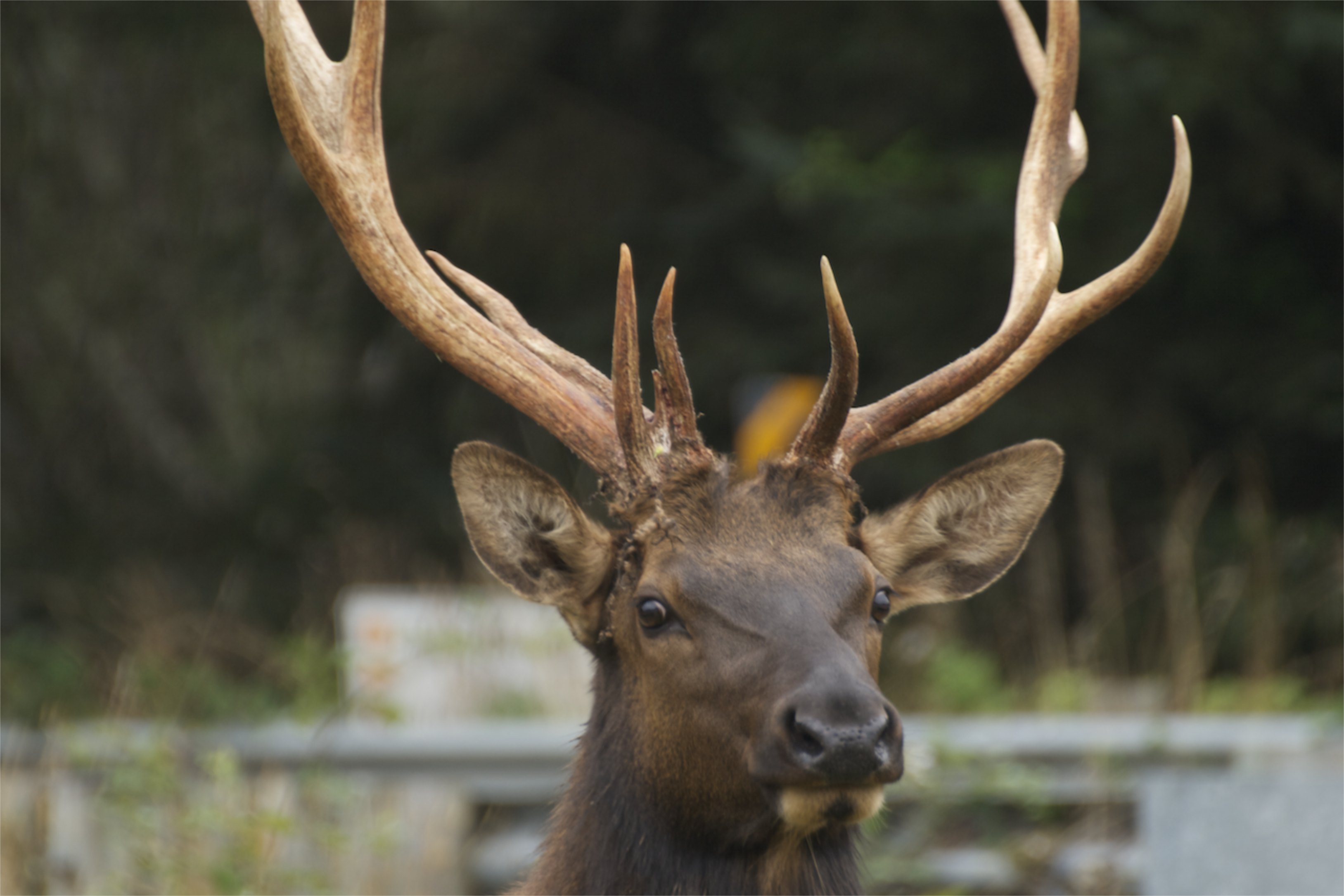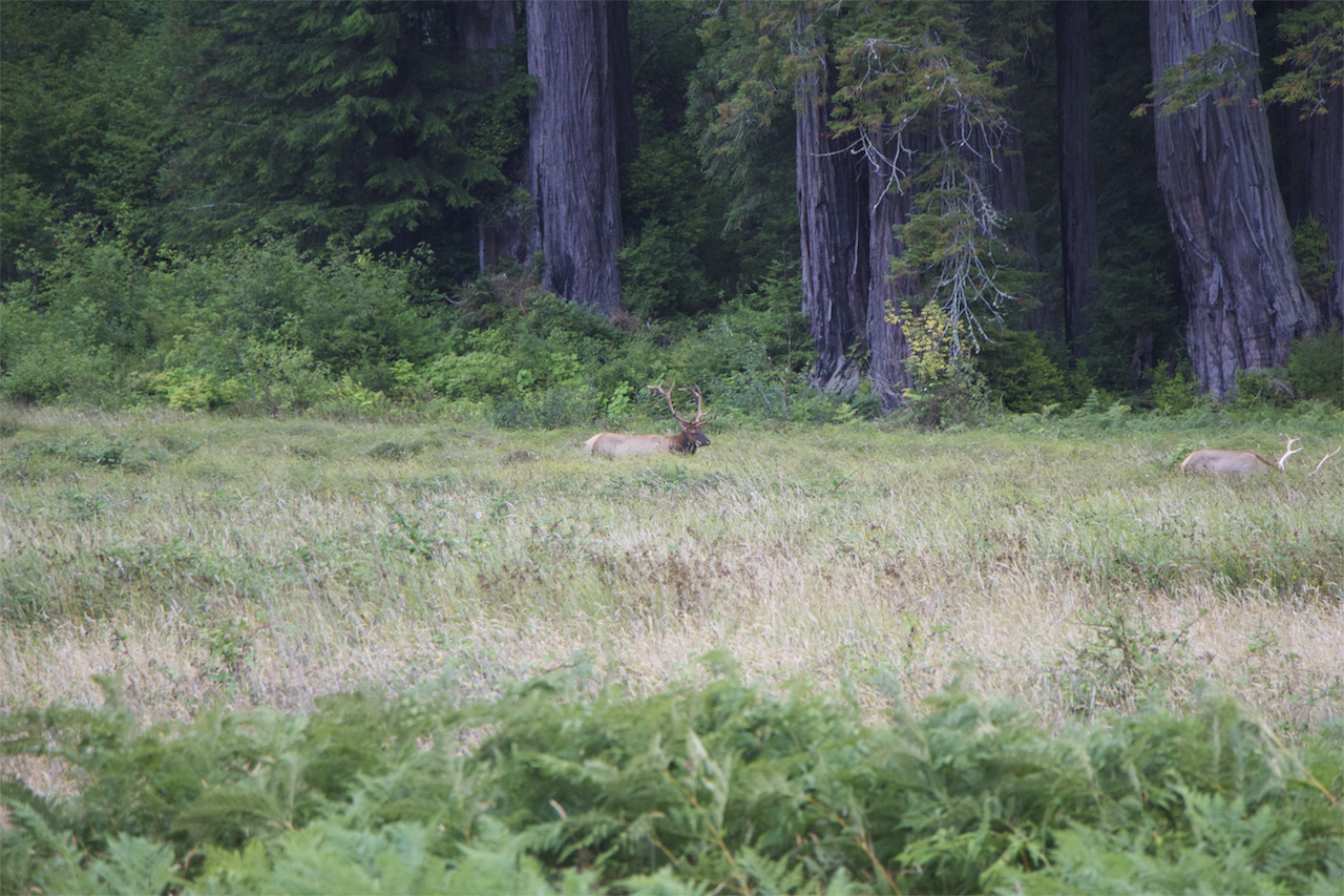 A huge statue of Paul Bunyan welcomes visitors to the Trees of Mystery the Indians called this "A place of spirits", many of the trees here has been featured on "Ripley's Believe it or Not". The Sky Train allows for a birds eye view of the tops of the redwoods as it glides visitors through the forest canopy.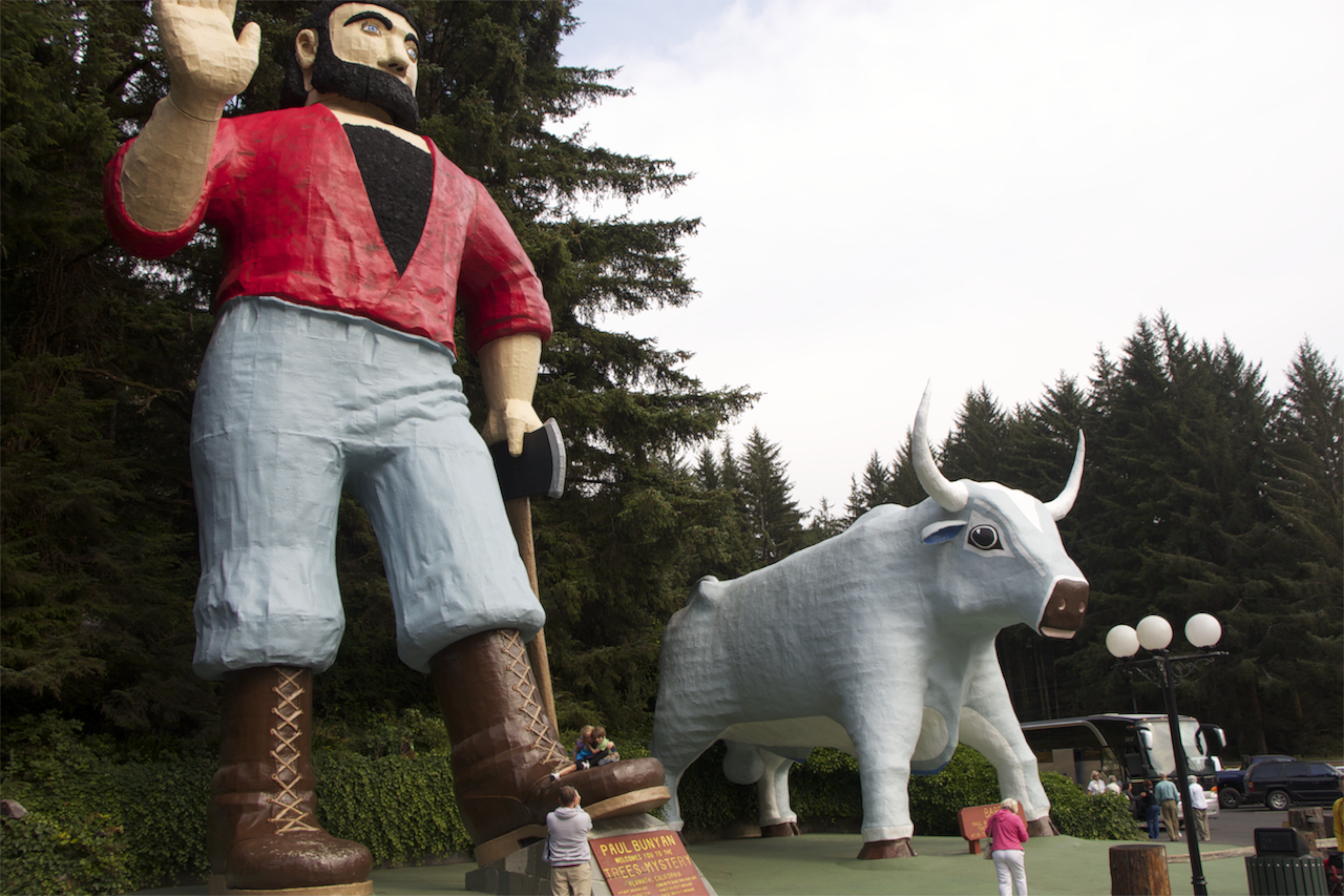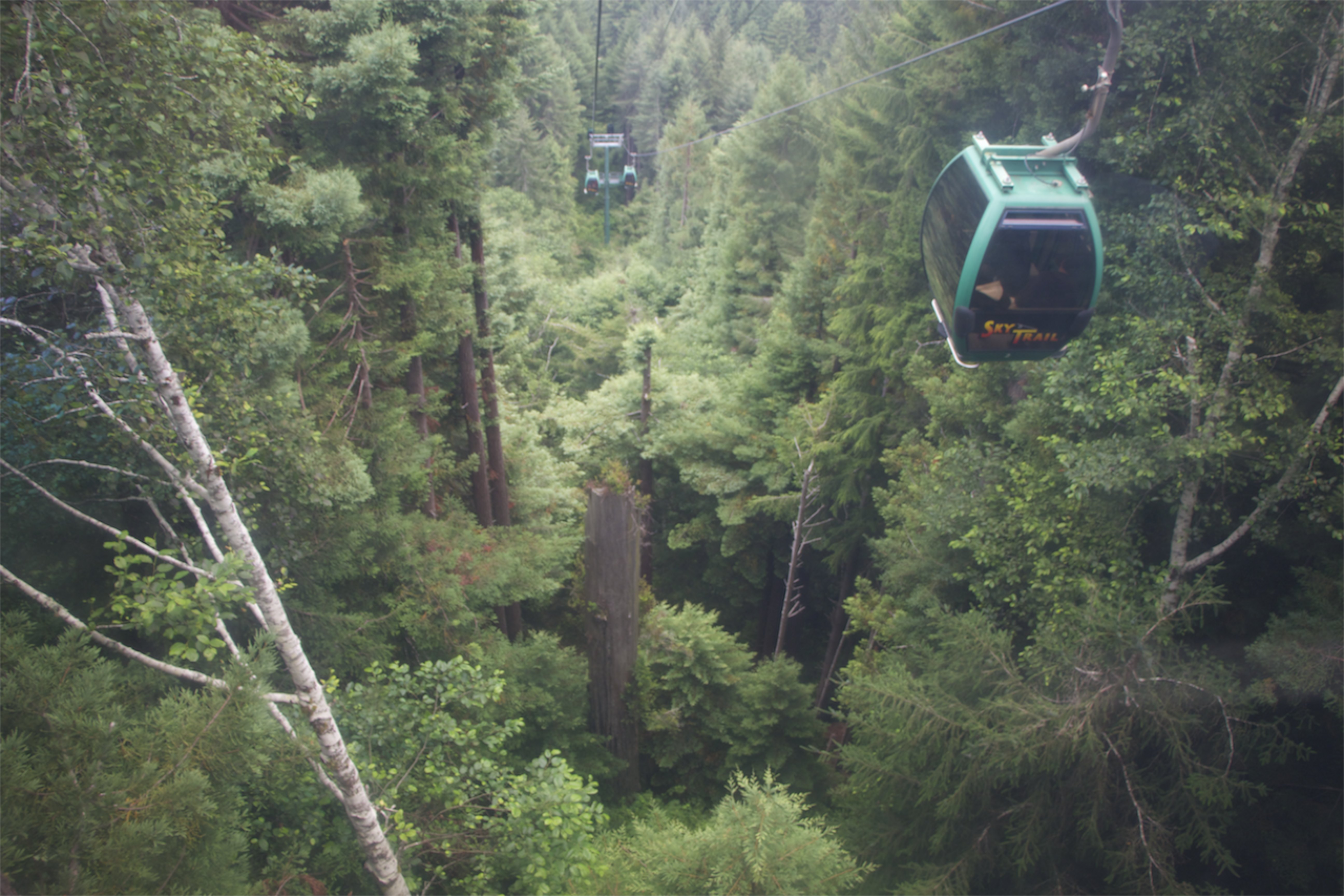 The Trail of Tall Tales is devoted to the folklore of Paul Bunyan and his unique adventures depicted in giant redwood carvings done with a chain saw.