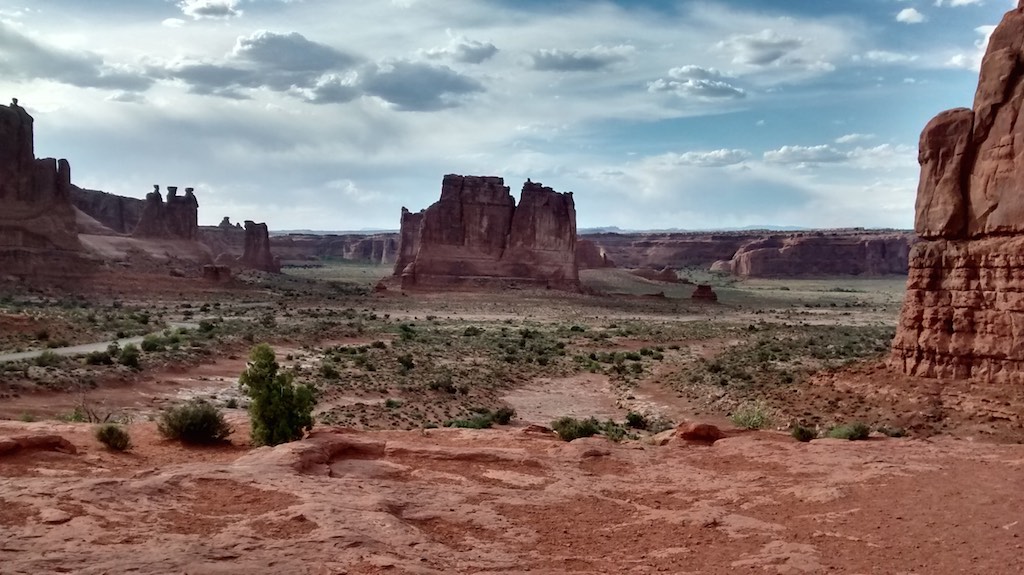 Moab is very much a desert town and has a few trees here and there. Lucky we could set up our tent under a much-shaded area a bit away from the scorching temperatures. It was Marius's idea to head down to Moab, close to the city with its red rock landscapes lays the timeless arches of Arches National Park. The dreamless landscape makes you feel like you landed on Mars.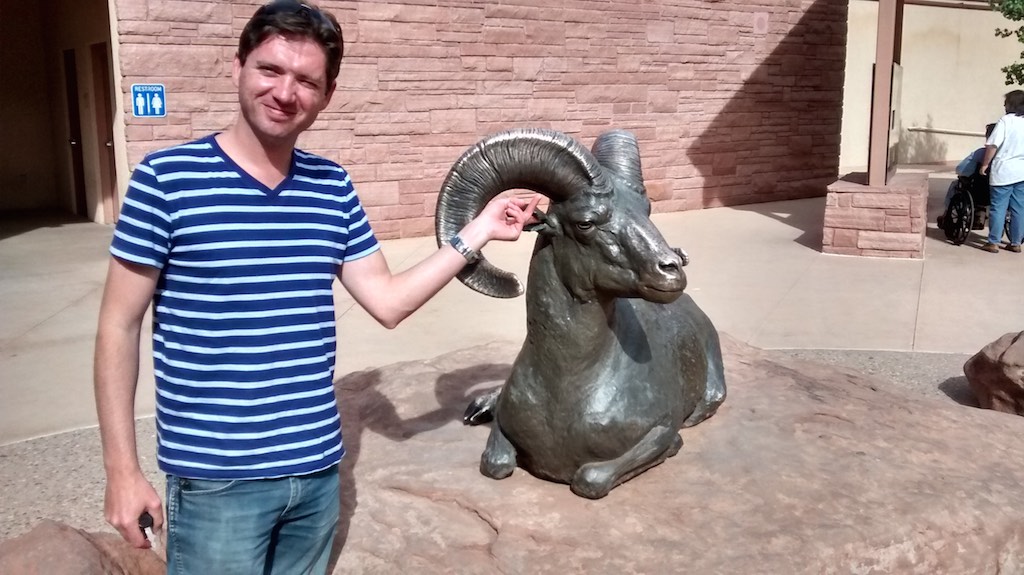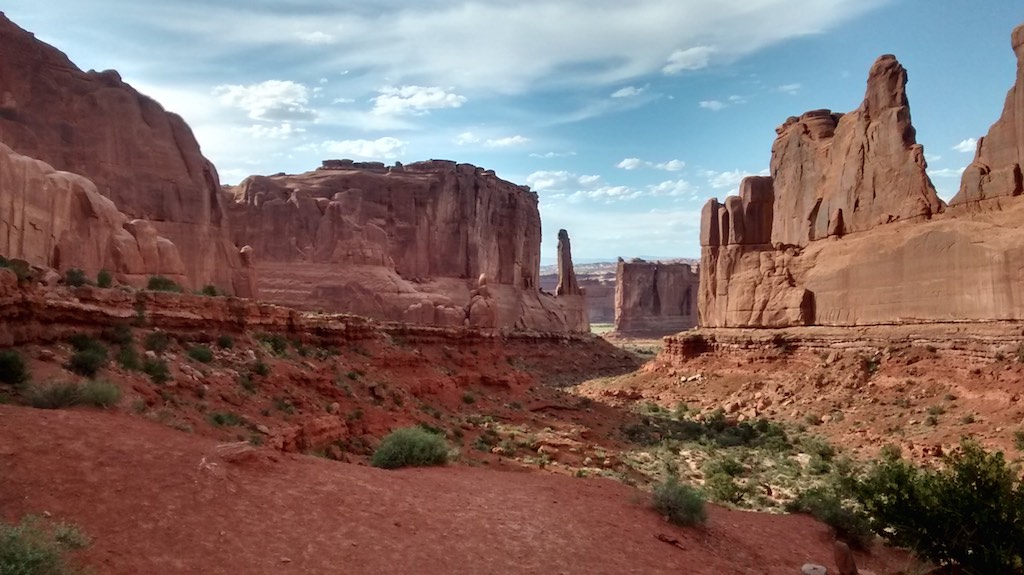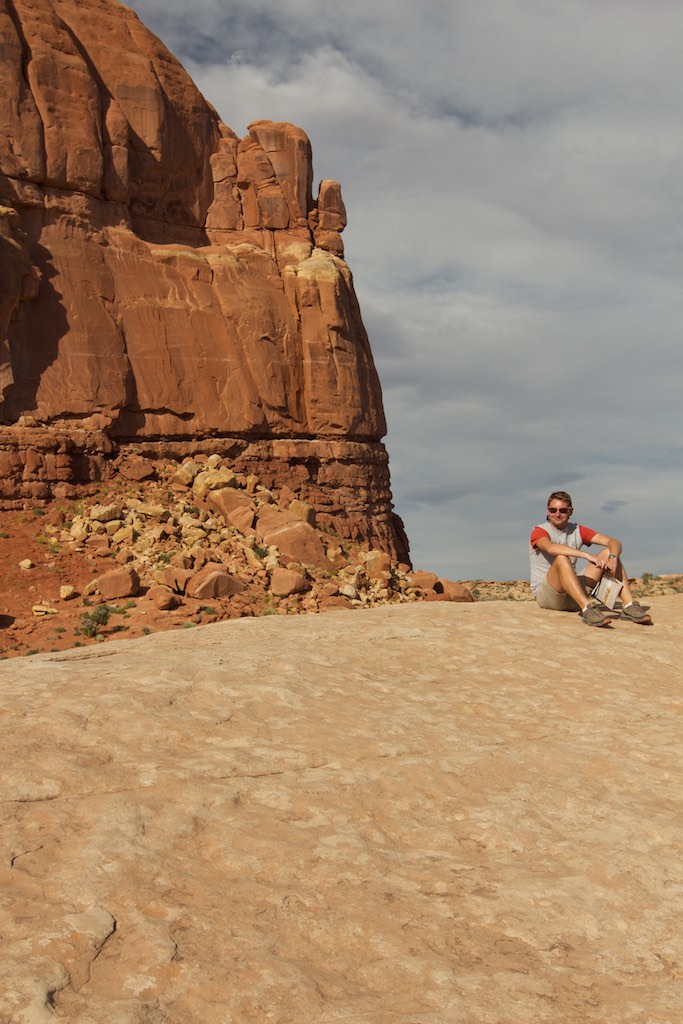 Theunis on a very very large rock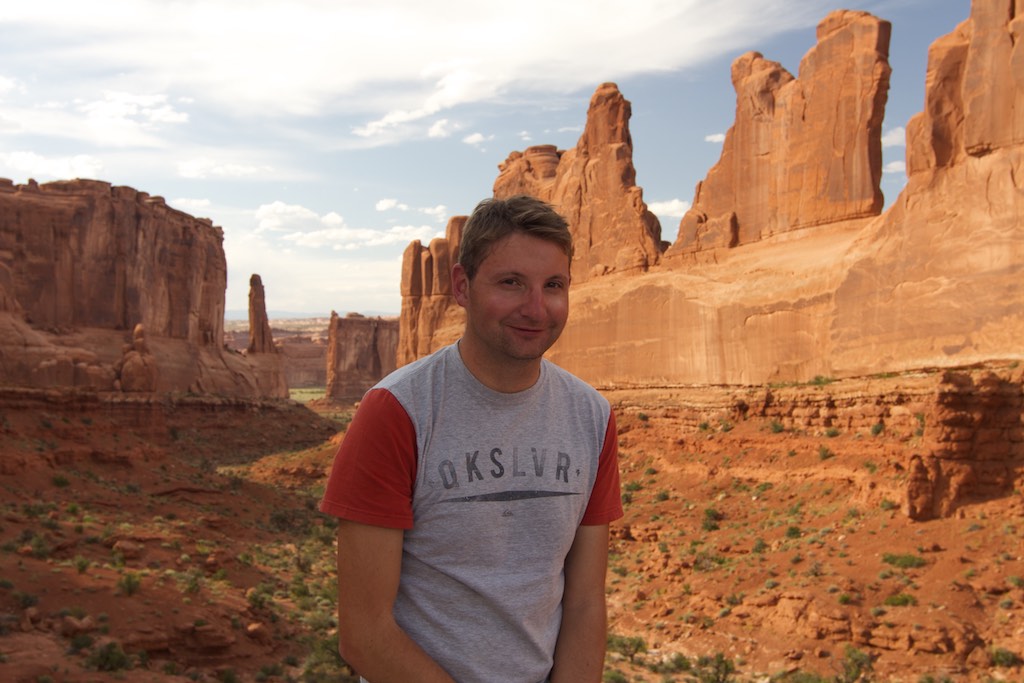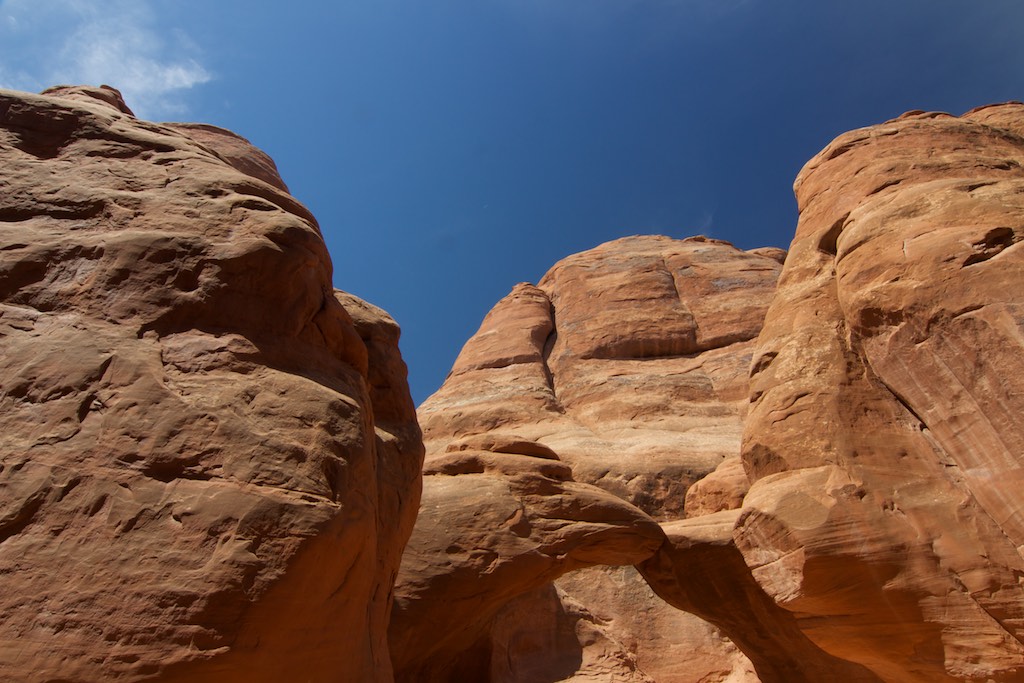 As the sun was setting we headed into the park and the Arches National Visitors centre to grab a map of the over 2500 arches formations.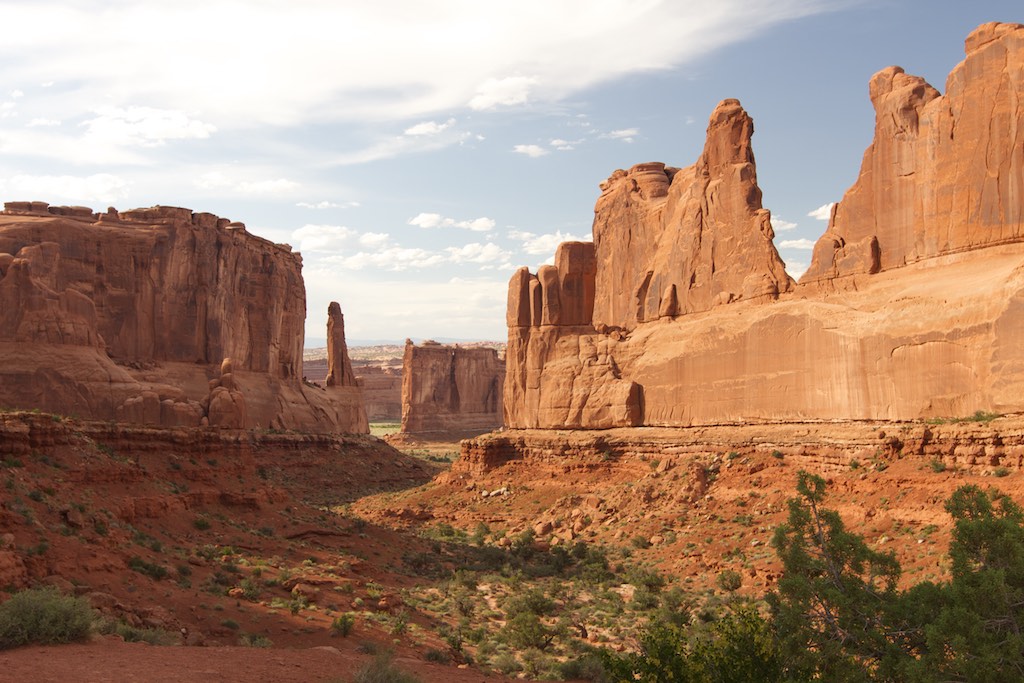 Since 1949 various movies were filmed in this region including the famous "Geronimo" and " Mission Impossible II". For the 2015 kids out there, yes "Transformers: Age of Extinction" was also filed here 😉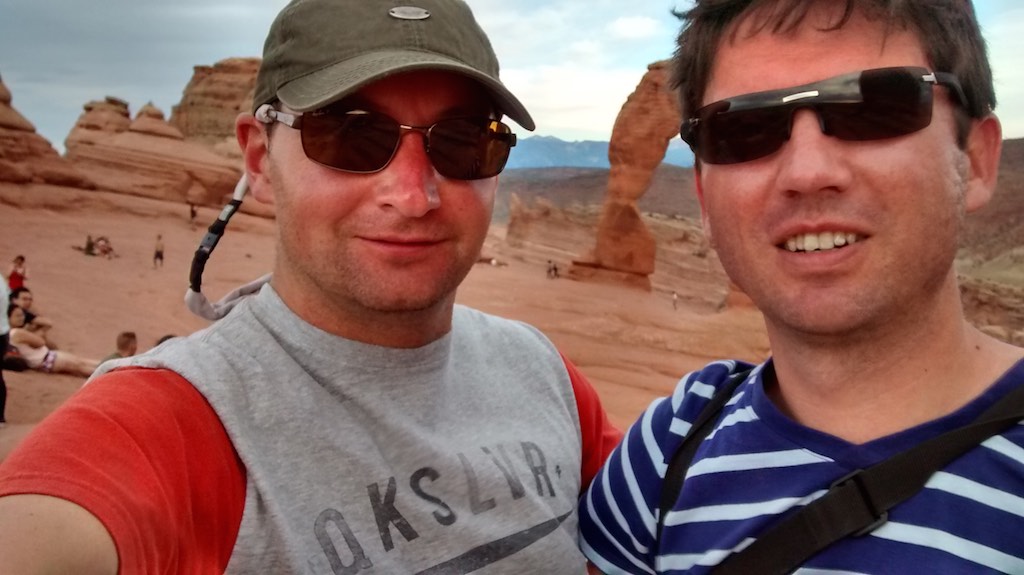 On our arrival we decided to do a short hike up to Delicate Arch, this arch is also the symbol of Utah. Shoes on we headed off towards the arch, after about 30 minutes of climbing we encountered few trekkers that also wine up, to our dismay we were only one third up. Biting the bullet we decided to climb up to the top, sliding amongst steep ridges we were greeted with this amazing view at the top.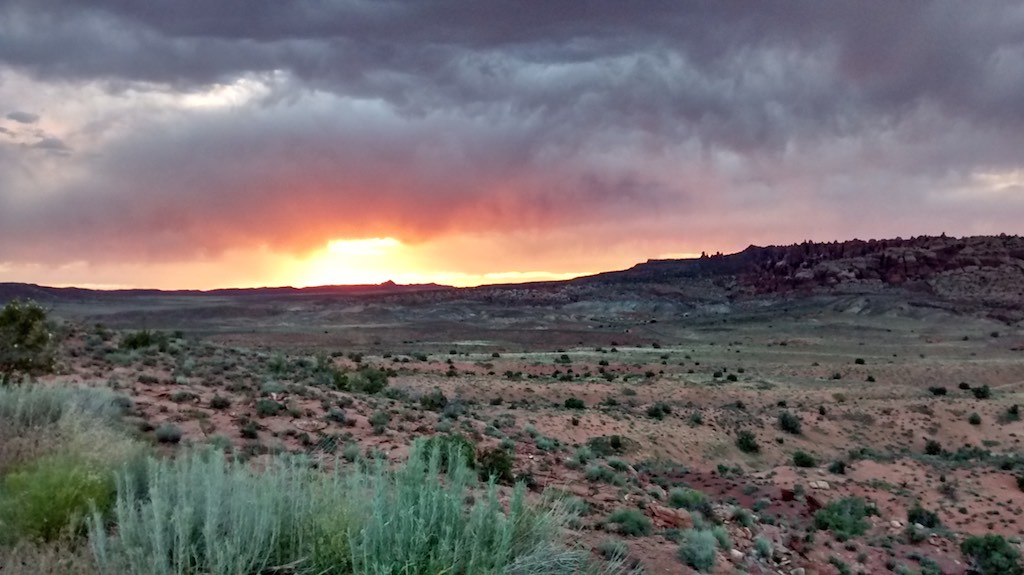 Sunset over the park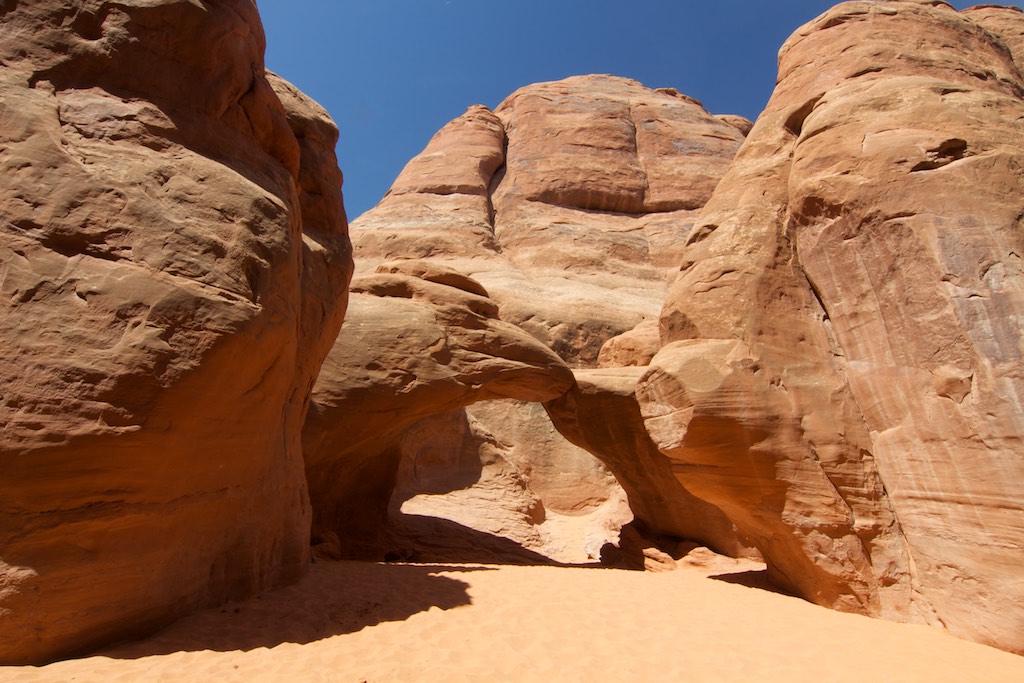 Sand Dune Arch, when we wanted to take the picture here there were a few kids playing on it, Theunis quickly stepped in and told them that they were not allowed to it. Being bossy!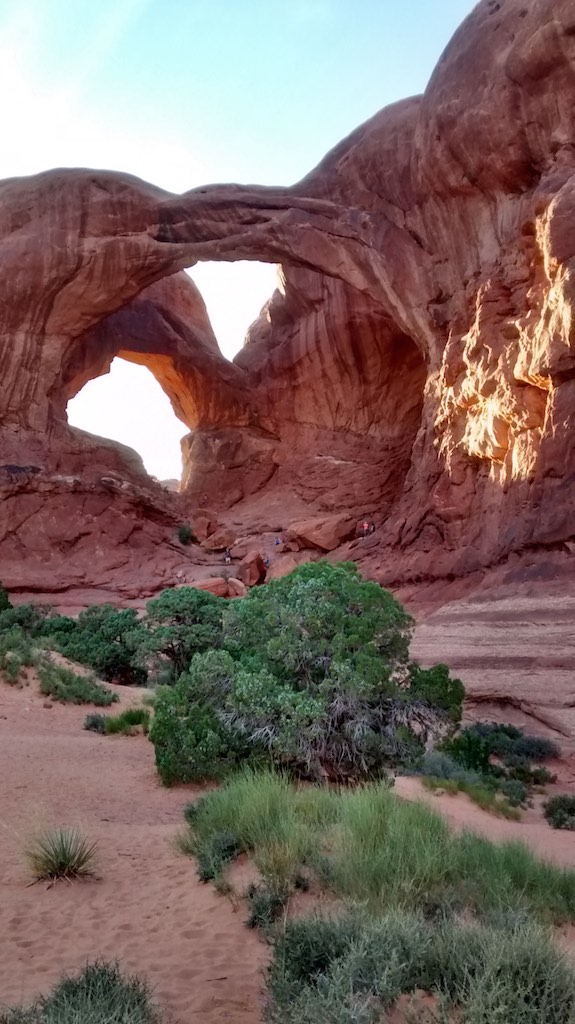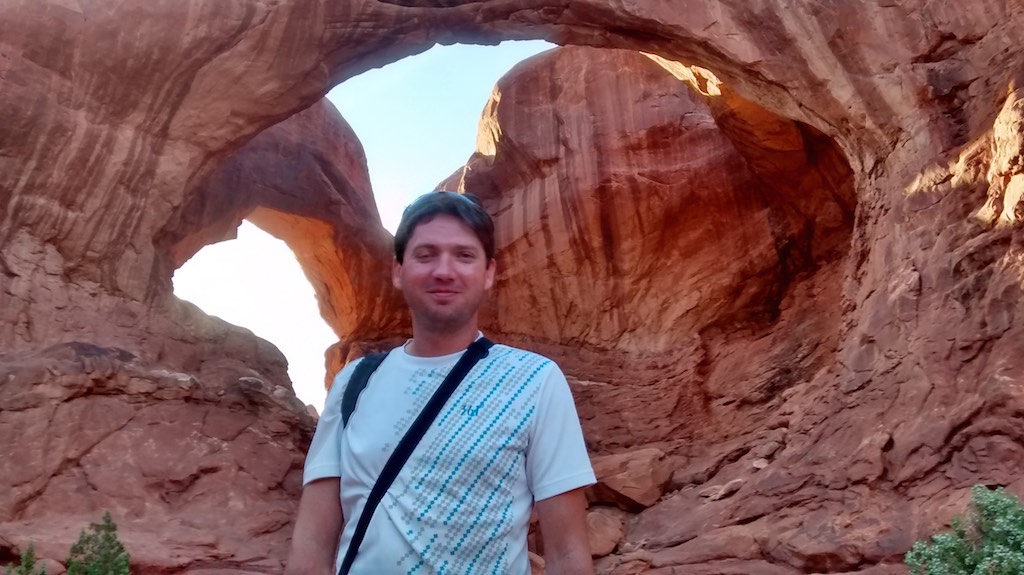 Marius at the Double Arch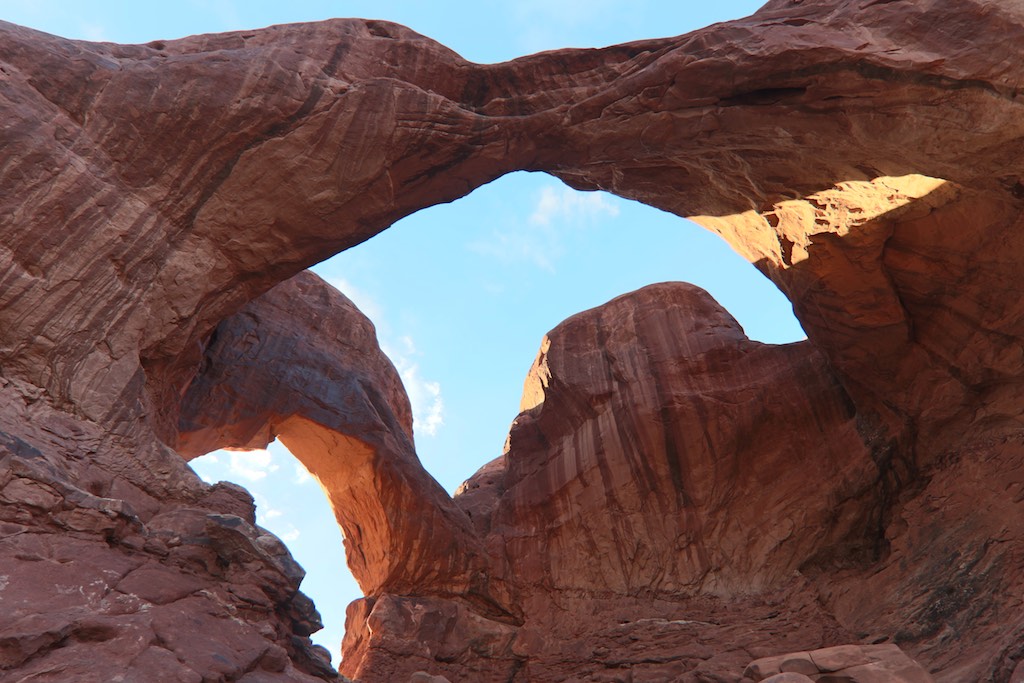 Cove of Caves and Double Arch