So far we have been extremely fortunate with the weather as we slowly make our way further south down Chile. Our next destination is the Island of Chiloe, located on the southwestern side of Chile and it is only accessible via ferry.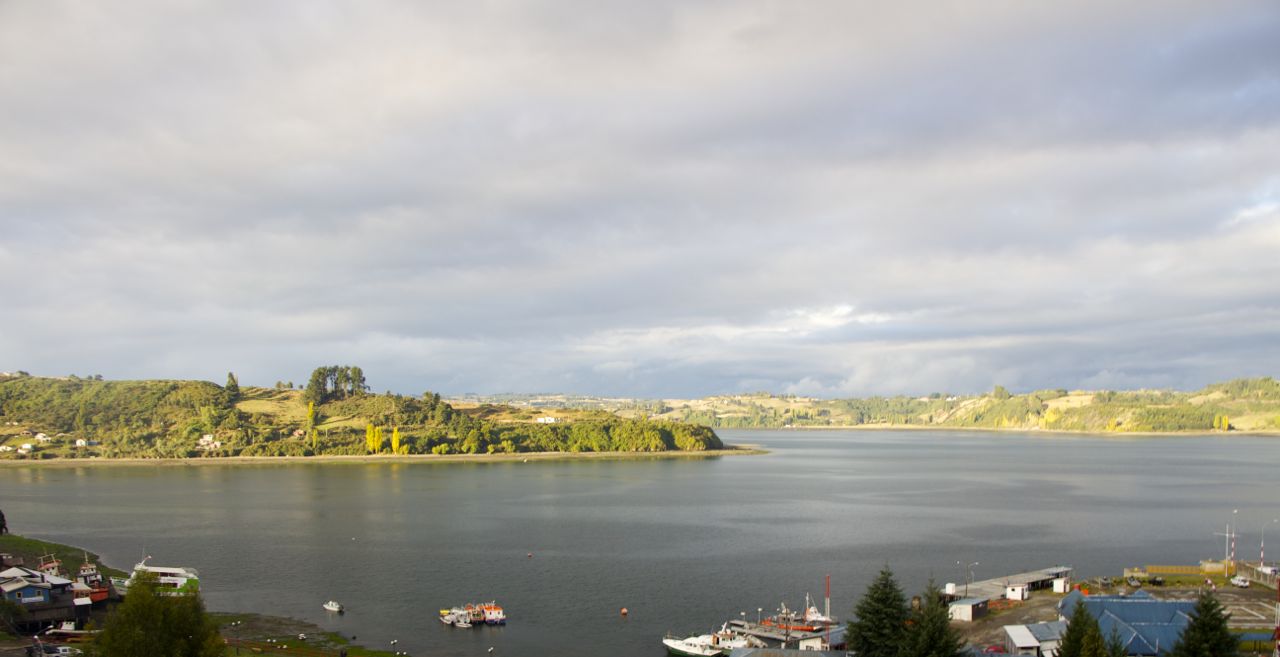 – Our magnificent view every morning over the port of Castro
Passing through Puerto Montt our journey takes us to the small cast town of Pargua, I'm already running extremely low on gas and both Marius and myself are hoping to find a fuel station either before crossing over or on the other side.
After asking some locals they confirm our fears that the next station is in Ancud, 32km from the ferry port on Chiloe. The ferries operated by Tour de Sur loads trucks, cars and a few passengers and transport them to the island of Chiloe, Chile.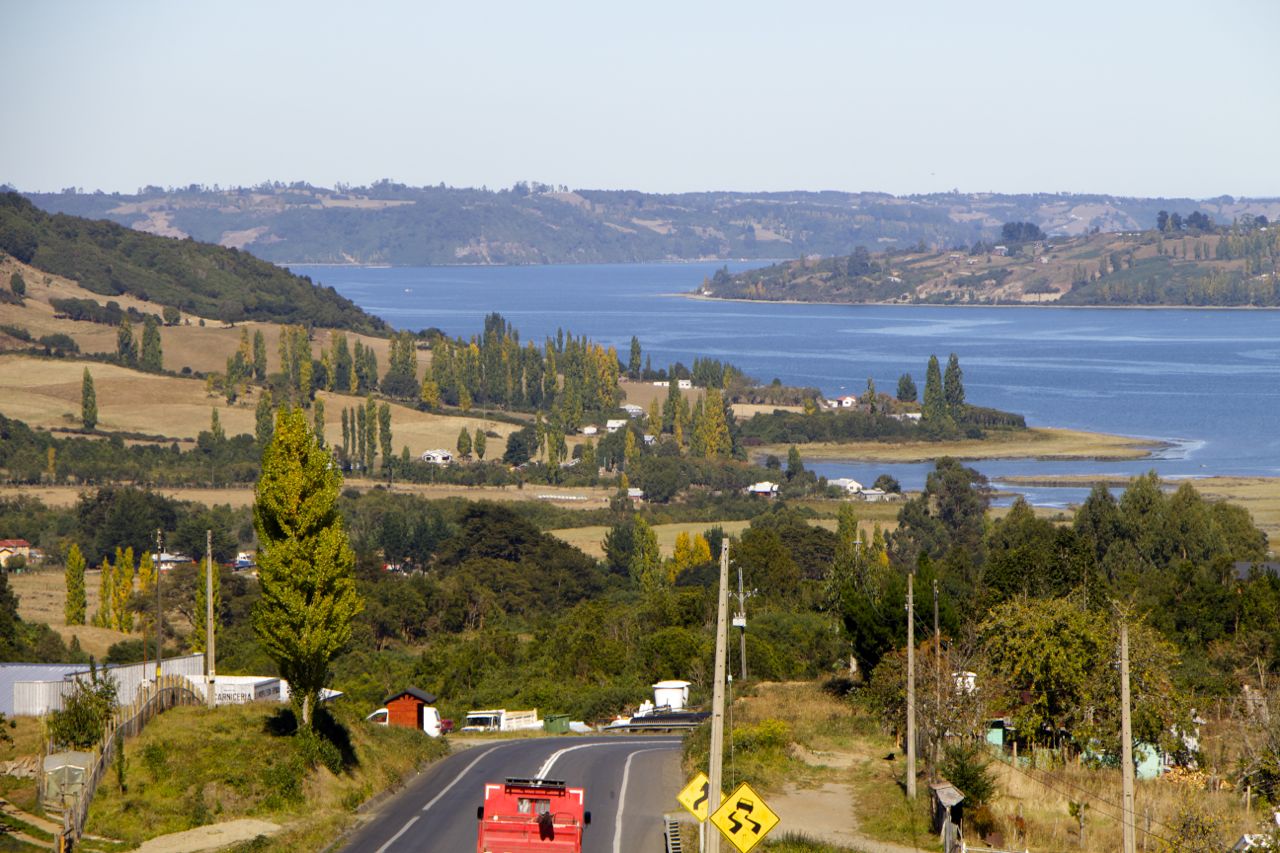 As we disembark on the Chiloe side I slow down to 60 km per hour, hoping we would make it to Ancud, already thinking that either Marius must go fetch gas when I run out, or maybe he can tow me. As we cross the mountain into Ancud and stop at the Shell, we both take off our helmets and break out laughing.
Neither of us could believe that my bike actually made it from Puerto Varas to Ancud on a single tank of gas, our best fuel usage ever. After topping up we took on the 85km from Ancud to Castro, our final stop for the day.
The little town of Ancud lies on the north-west coast of Chiloe and visitors arriving by car to this town are treated with a spectacular view over the town and inlets surrounding it.
I love the way Wiki travel describes Ancud "Ancud is the first town most people hit when visiting Chiloe Island from Puerto Montt. It's a relatively nice town with a port and the usual small town attractions."
Crossing valleys and bridges we eventually arrived, tired and safely in Castro (Meaning we lost all feeling in our butts – *wicked smile*). This being our furthest drive yet on our scooters a whole 250kms. Driving into Castro the iconic Gamboa Palafitte district lines the waterfront and the dwellings built on stilts extending into the sea mouth gives a colourful aura to the city.

While staying in Puerto Varas we met this lovely couple from Australia and they recommended a great place for us to stay. Our hosts were extremely friendly as they immediately made us feel comfortable in their lovely yet paper thin house (la casa su casa). Our room had two large windows overlooking Castro Bay with a few fishing ships.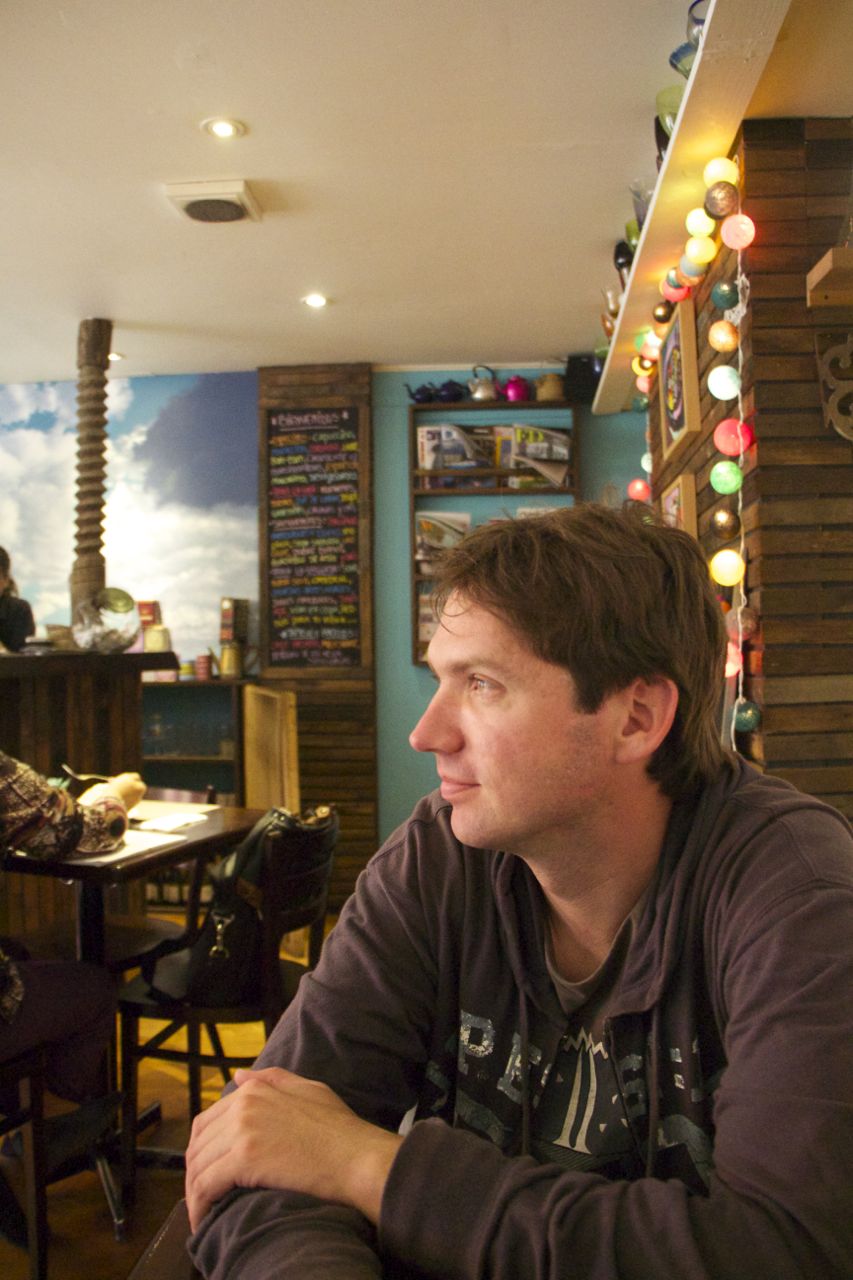 – Cafe Blanco (Rated No.1 by Tripturbine.com)
Marius already had our trip planned out and we started the afternoon with a great lunch at Cafe Blanca. I'm so amazed at the towns in Chile and how they are geared on promoting tourism, on arrival we got a detailed map of the city and a recommended pedestrian circuit, and ensuring that tourist visit all the highlights around the cities.
Our self-guided tour started in the main square of Castro and the magnificent San Francisco Church, a now declared world heritage site the church as some of the most majestic woodwork we have ever experienced.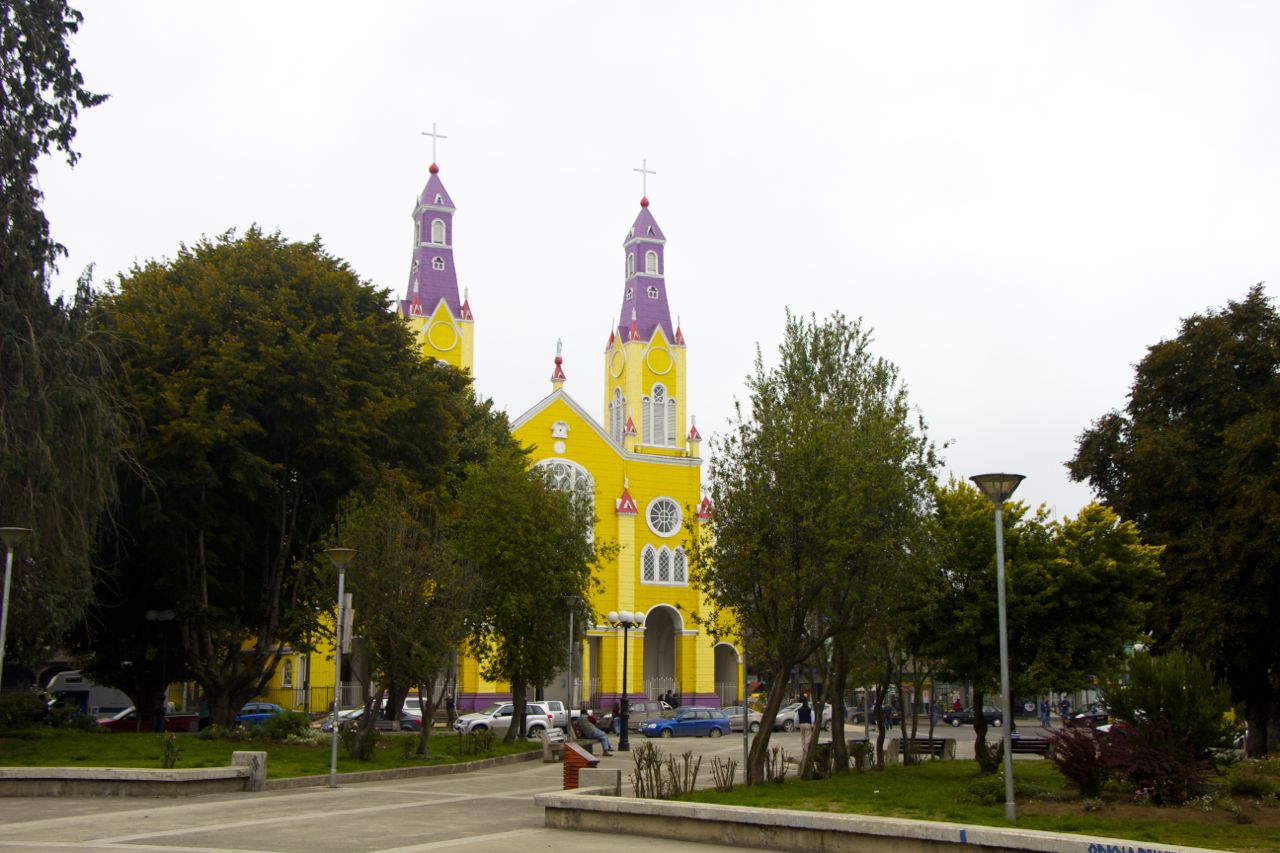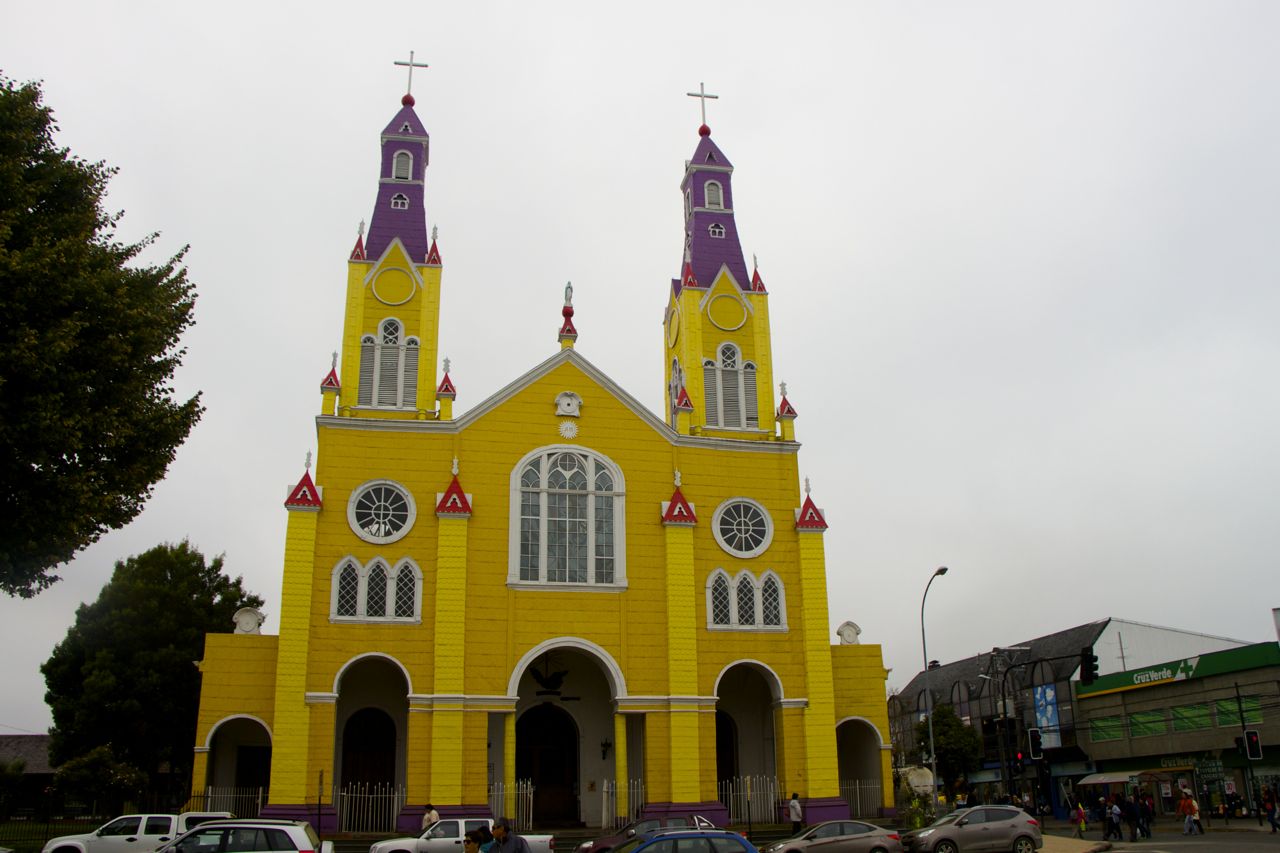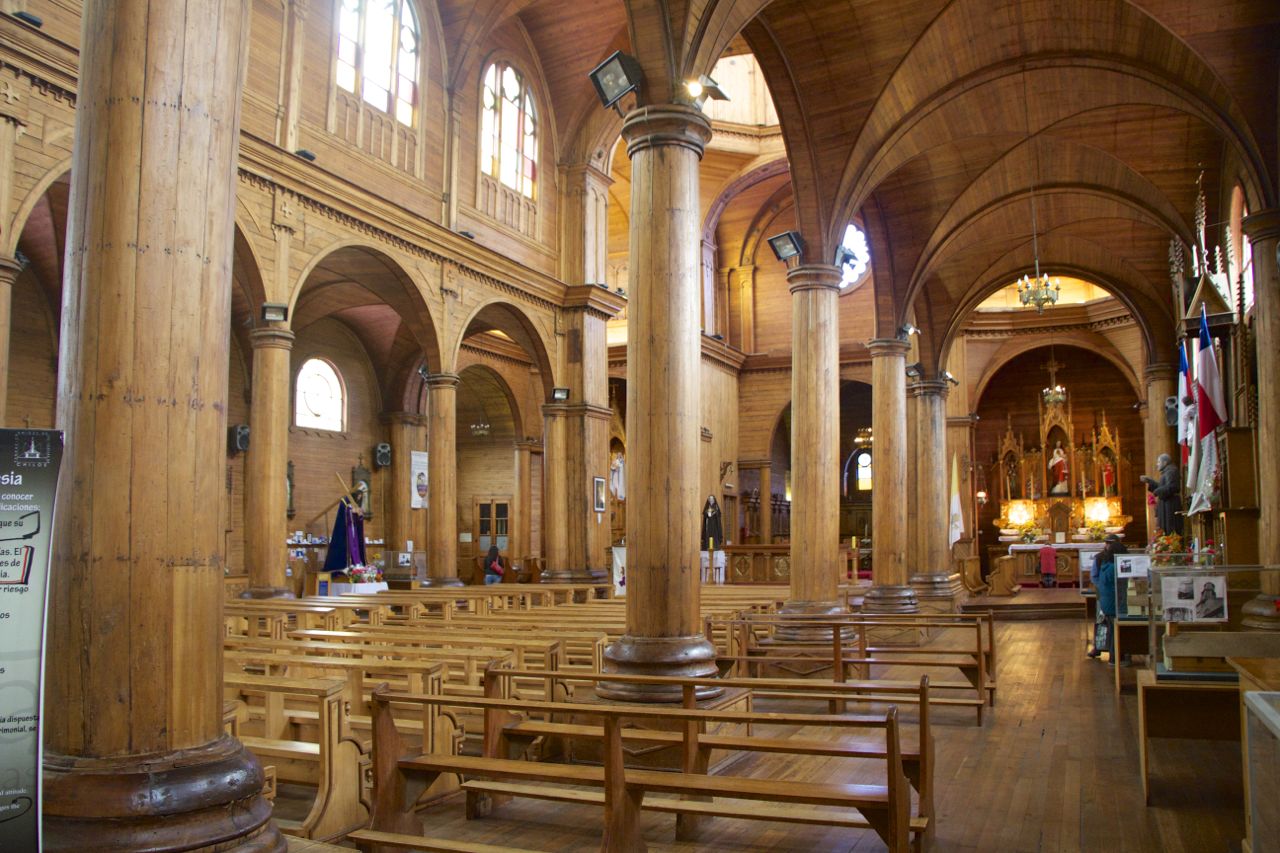 Heading down to the Train square we saw the first locomotive used in Chiloe, the Montt Palafitte district is just around the corner and we got some great house design ideas, wish we had this amount of timber in South Africa.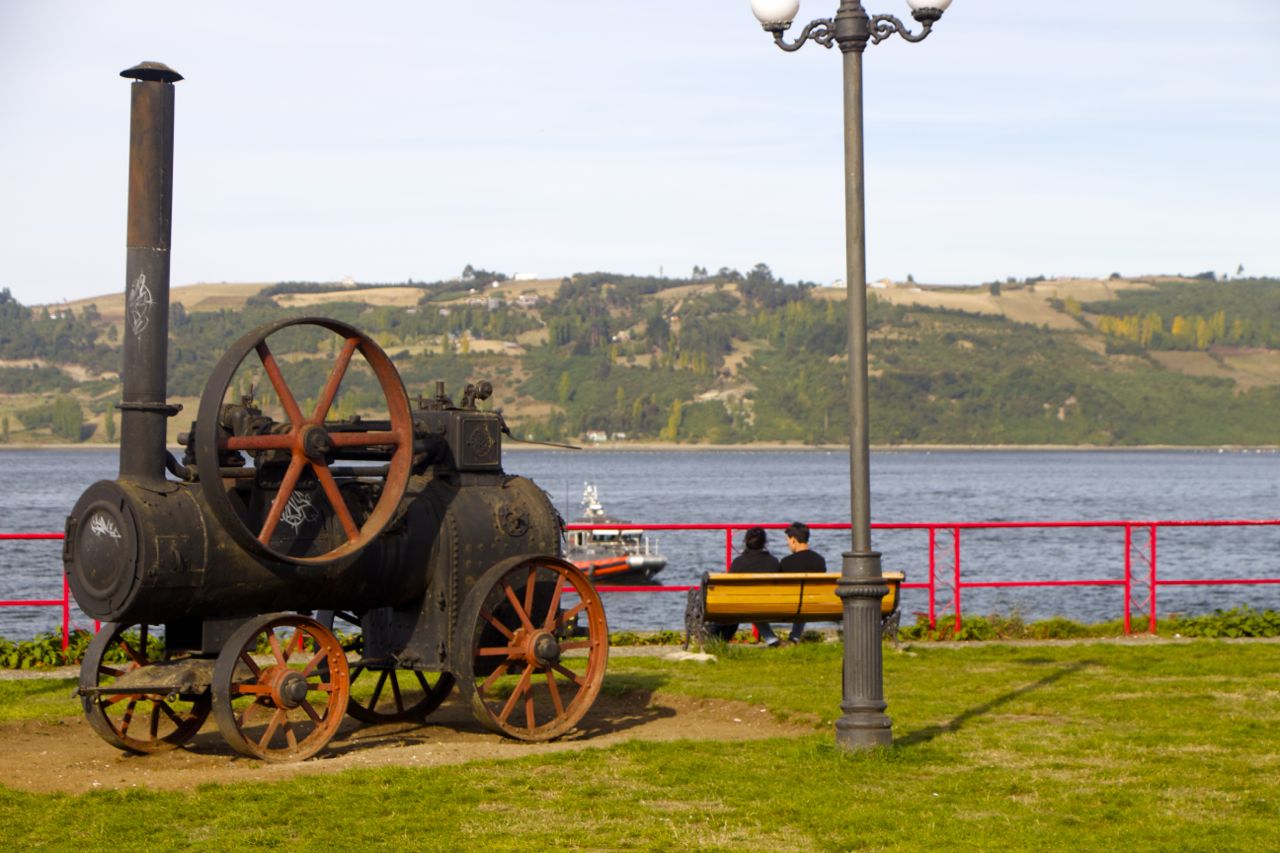 – Train Park in downtown Castro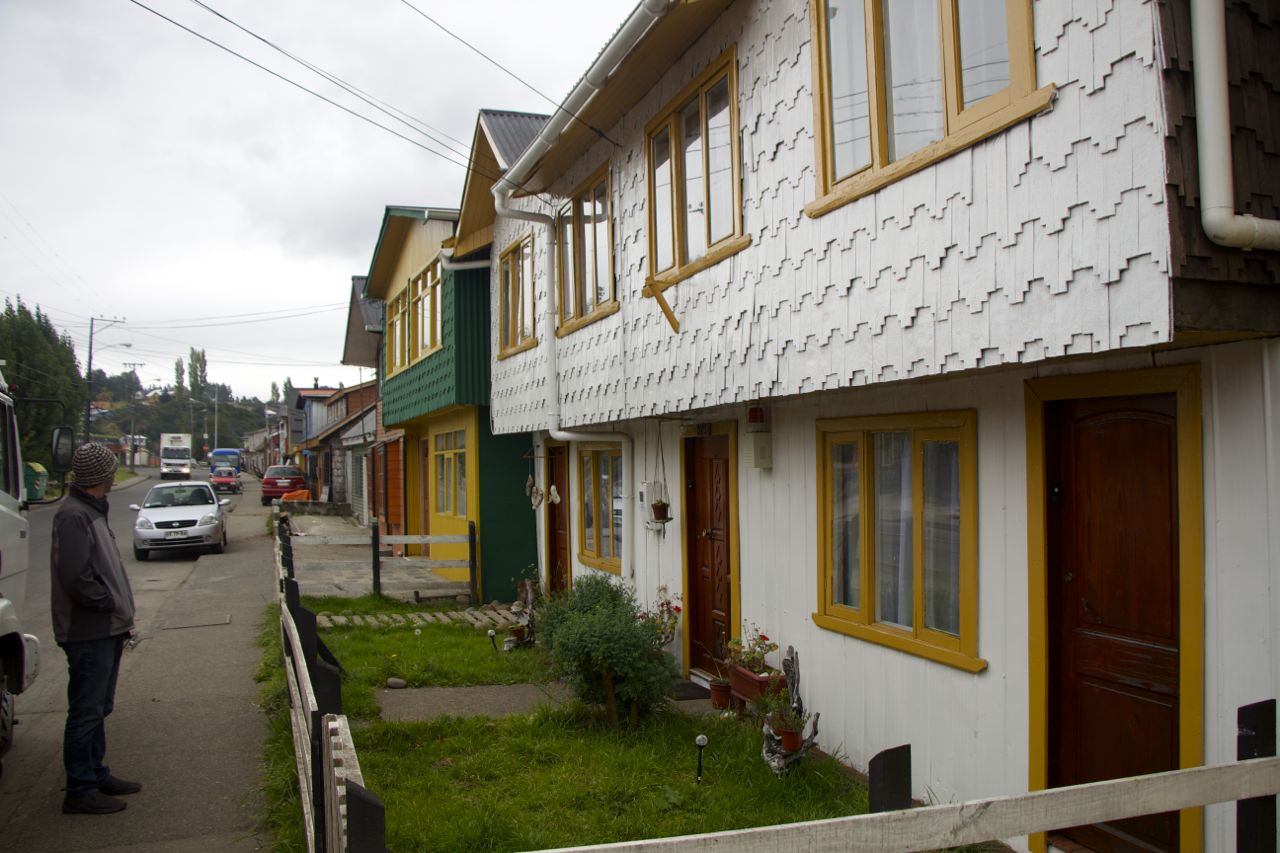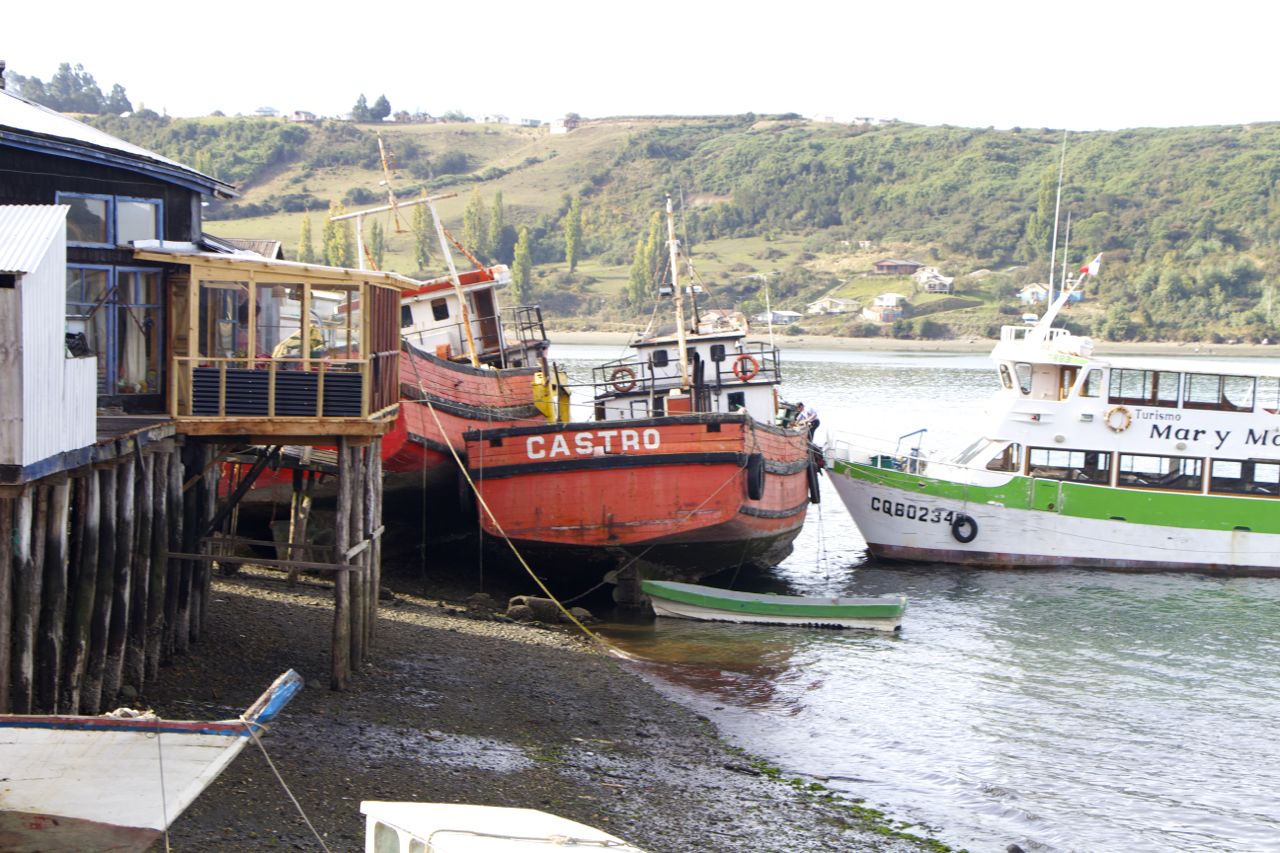 We then headed up to the Solar viewpoint for a view over downtown Castro. Our next stop was the Yumble Traditional market, but the rain caught up on us and we had to head home.
At day break we geared up and took to the road towards Qilquico along the coast, the weather was perfect and we had magnificent views over the Gulf of Chiloe.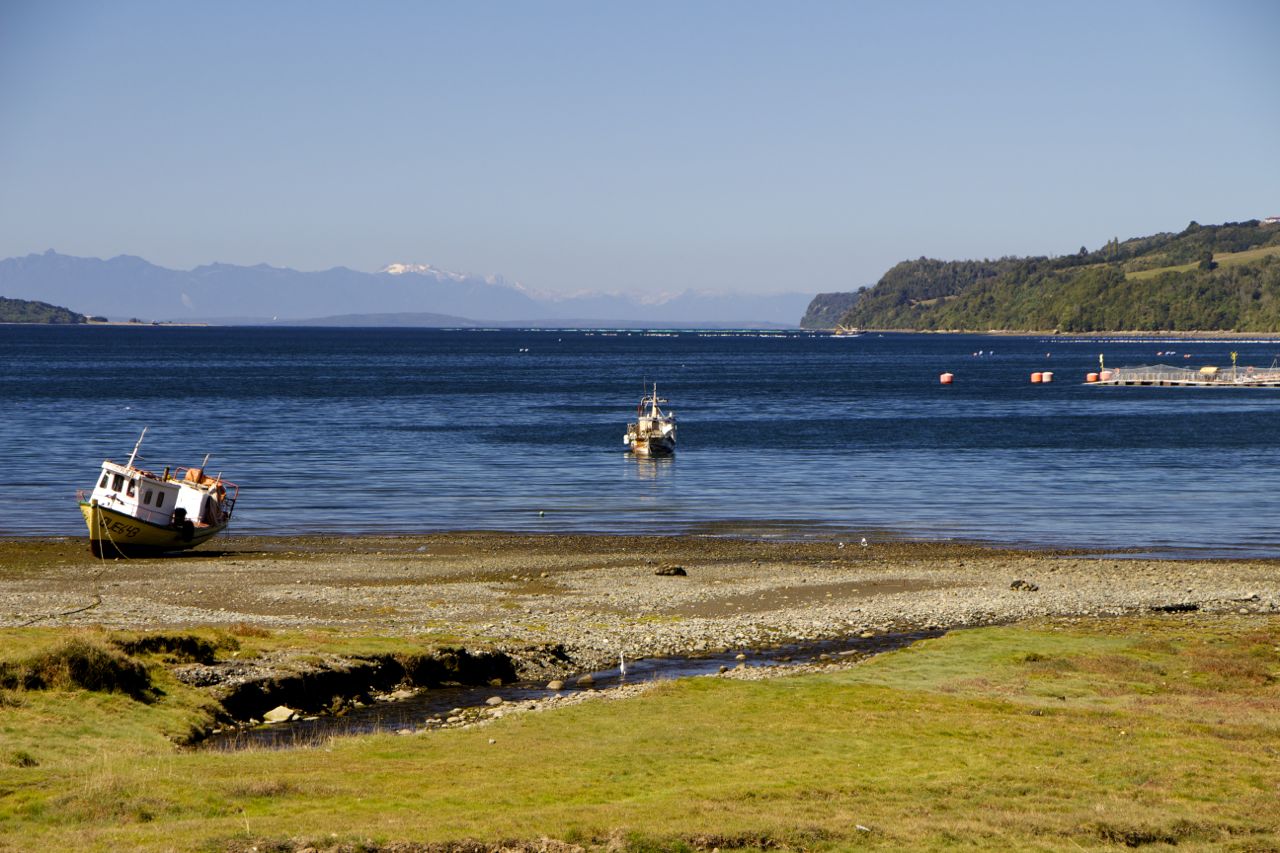 We ended up in Dalcahue and then took the road back to Castro, trying to stay on the tarmac, we were unfortunate that the road became dirt. The constant rattling was not good for our bikes and after Marius fell it became obvious that we might not make the 20km strip back.
Pushing ahead was with certainty that something became loose on my scooter, that now sounded like I had tin cans knocking against each other. To our great relief, the road became asphalt way earlier than expected.
After stashing our scooters at home we were welcomed by the magnificent fare and coffee at Cafe del Sur.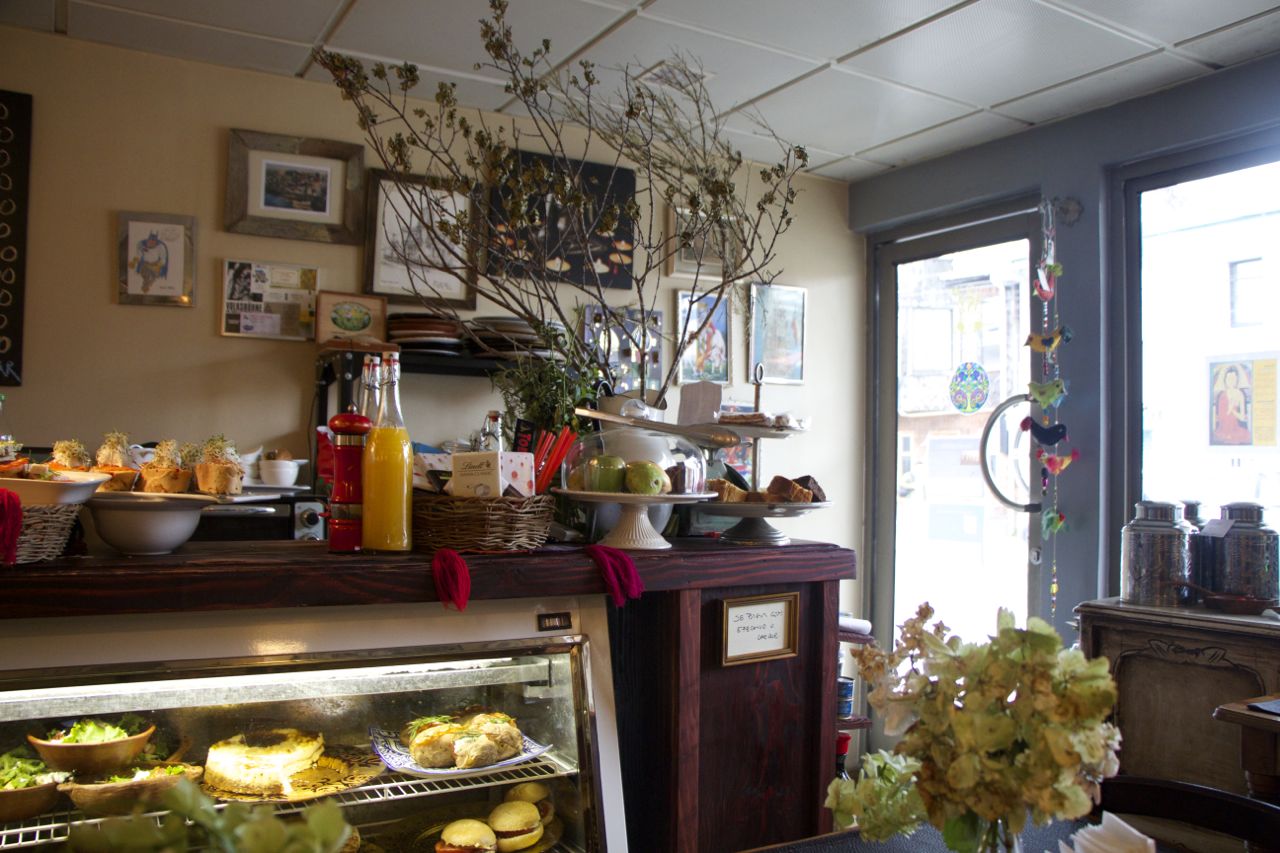 – Cafe del Sur loved this spot and the owner is from Argentina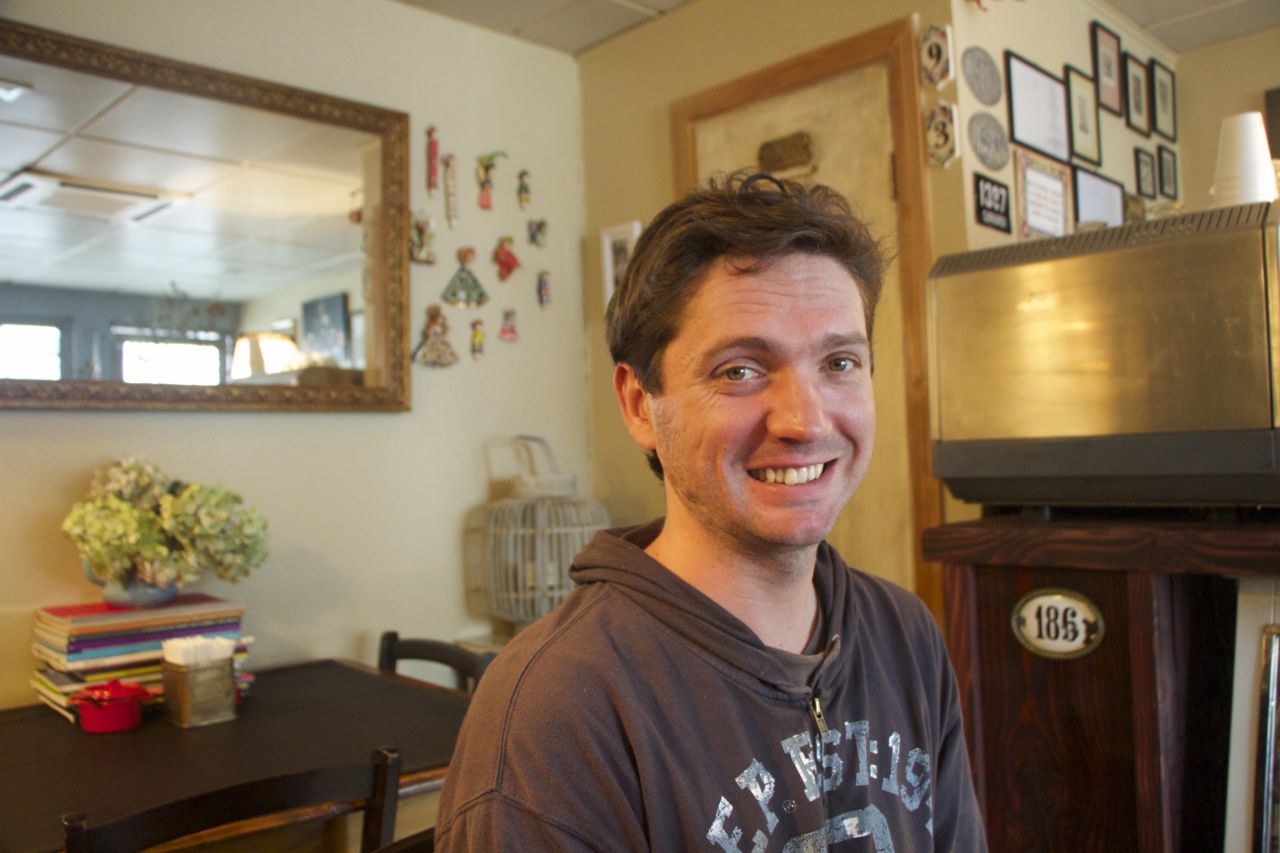 Our next few days brought storms across Castro and we stayed inside, reading and updating our Facebook statuses. I eventually had time to finish a few more articles and our home had a raging fire keeping the occupants warm and cosy.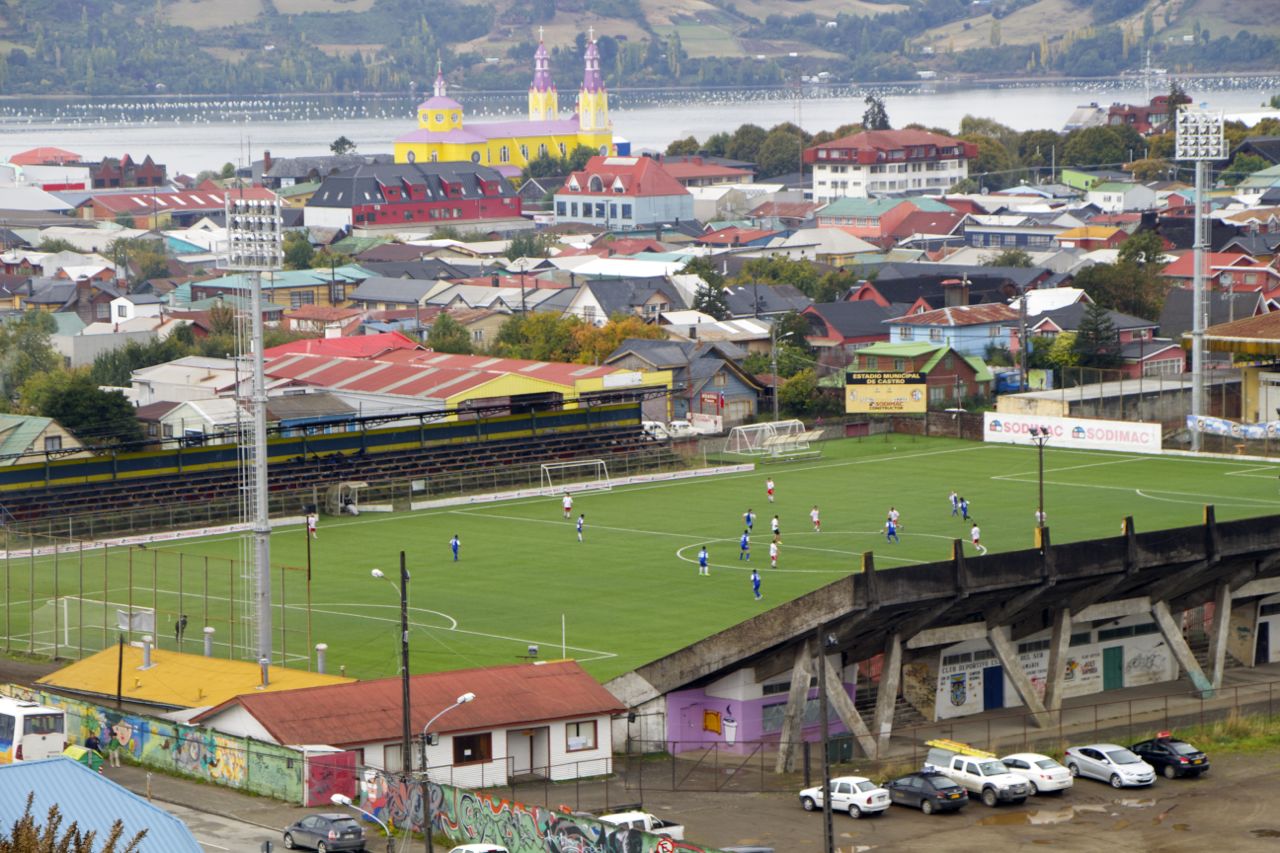 As the weather cleared up we headed to the Yumbel Traditional Market, this is more of a farmers market and locals sell from shellfish, fish, beef, lamb, fresh vegetables and even clothes right next to each other. The overcrowded market filled our senses within a few minutes so we decided to head out towards the highest point in town and also the Gamboa Palafitte District viewpoint.
After our great experience around Chiloe we planned to head back to Puerto Varas before taking the Navimag ferry down to Peurto Natales.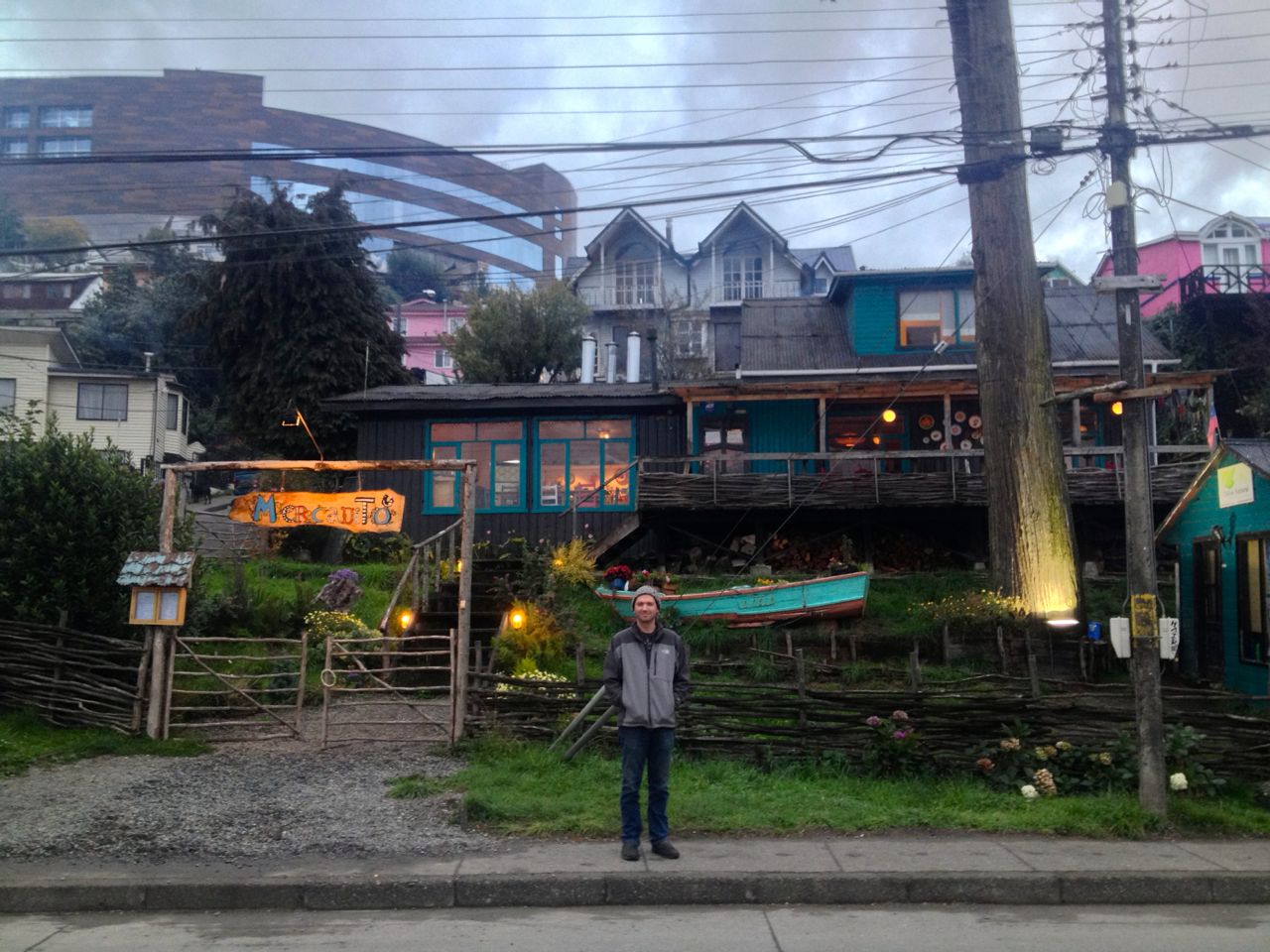 – Dinner at one of the best-rated spots in Castro (Mecaudto)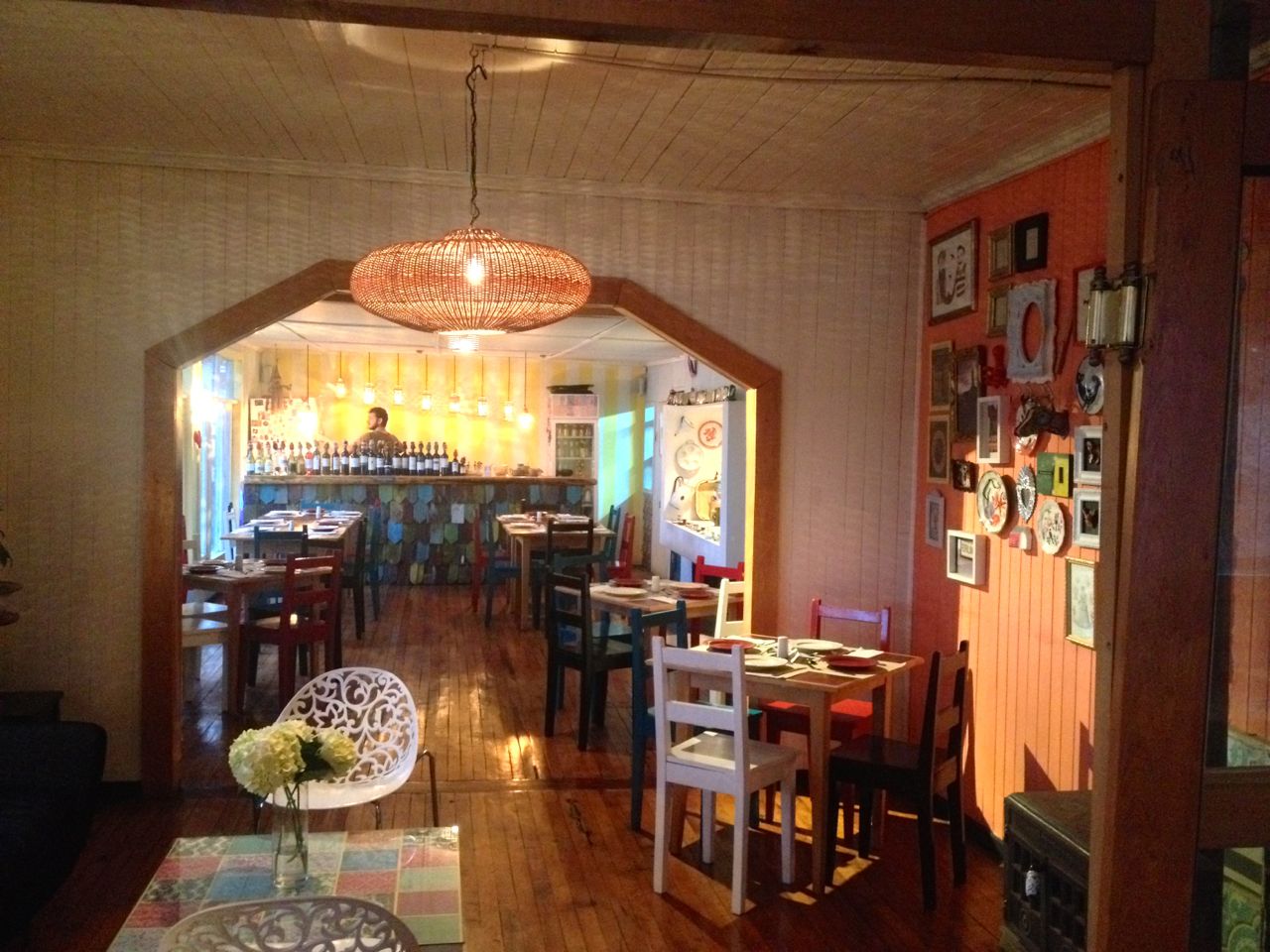 – Cosy and warm interior