Marius leans his head against his arm trying to block out the screeching sound of steel against steel as the train speeds between stations. We are in the subway below Buenos Aires on our way to our next destination.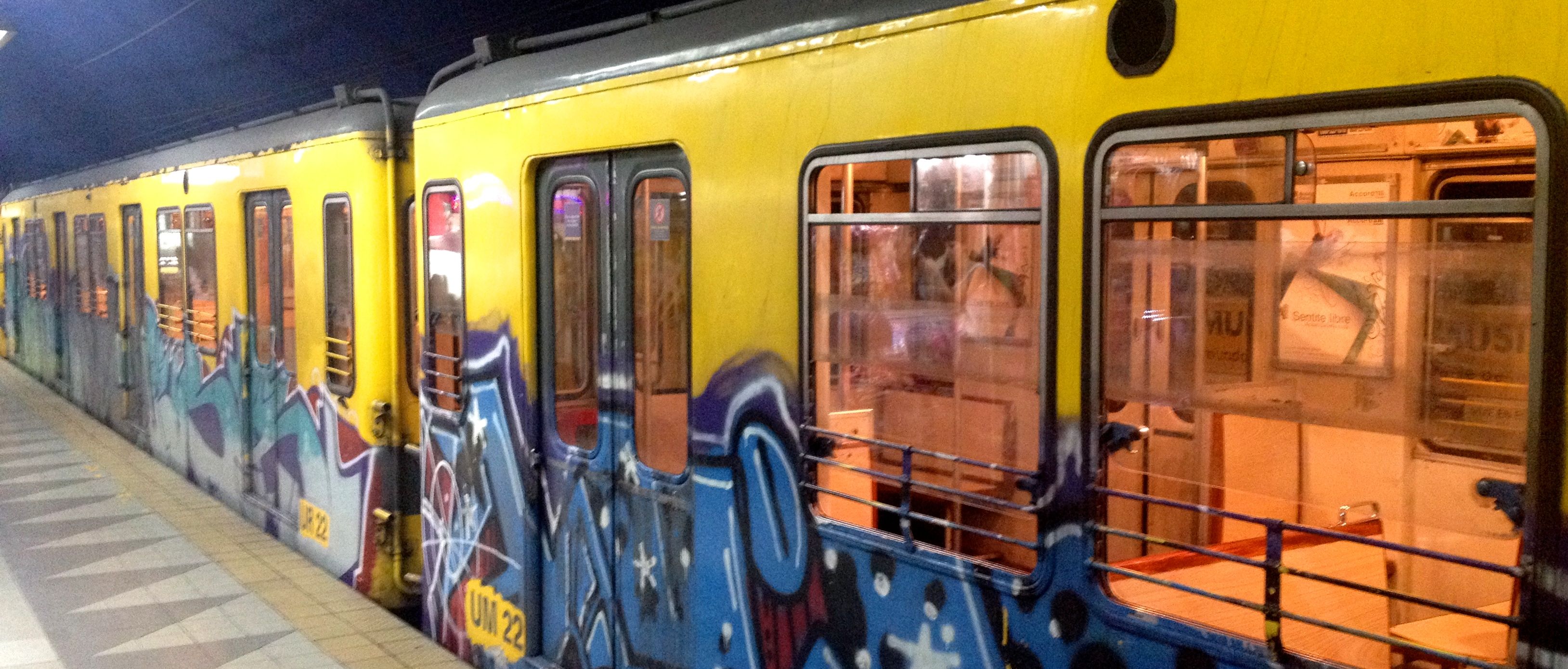 The graffiti on the subway actually brings colour to the old dull trains but the noise is almost unbearable and even locals most of the time sit with their fingers in their ears to numb the sound.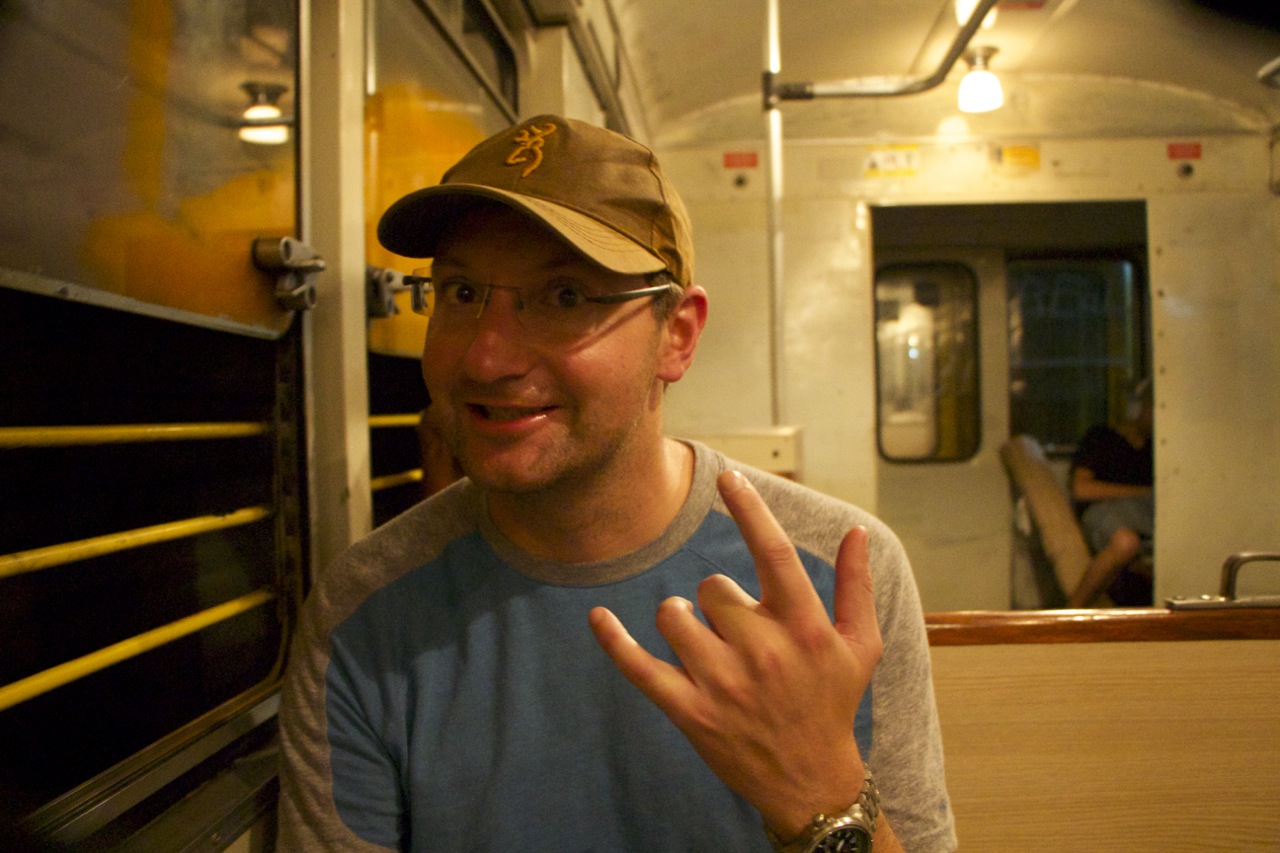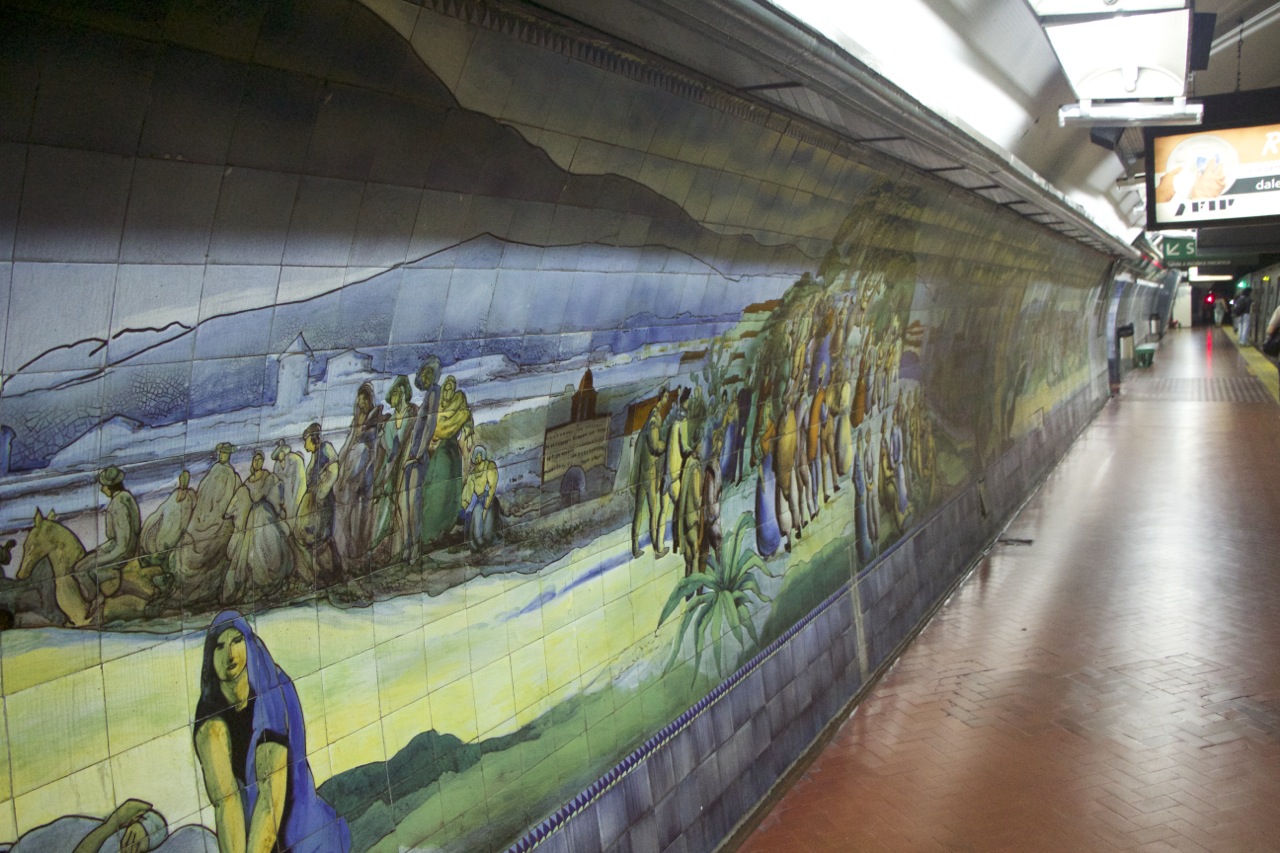 Most of the subway stations have these magnificent wall decorations of cities and knights and people working.
Arriving in Buenos Aires we are greeted by the recently upgraded Airport. It makes me think a lot of Johannesburg Airport, just way smaller. Our taxi driver is a friendly large Argentinian and he cannot speak a word of English. It is amazing how much you can communicate without anyone actually understanding each other's languages. He tells us that we will love Buenos Aires and goes on to explain that they have the most beautiful "Chicas" in the world, as you can gather "Chicas" means girls and "Chicos" are boys.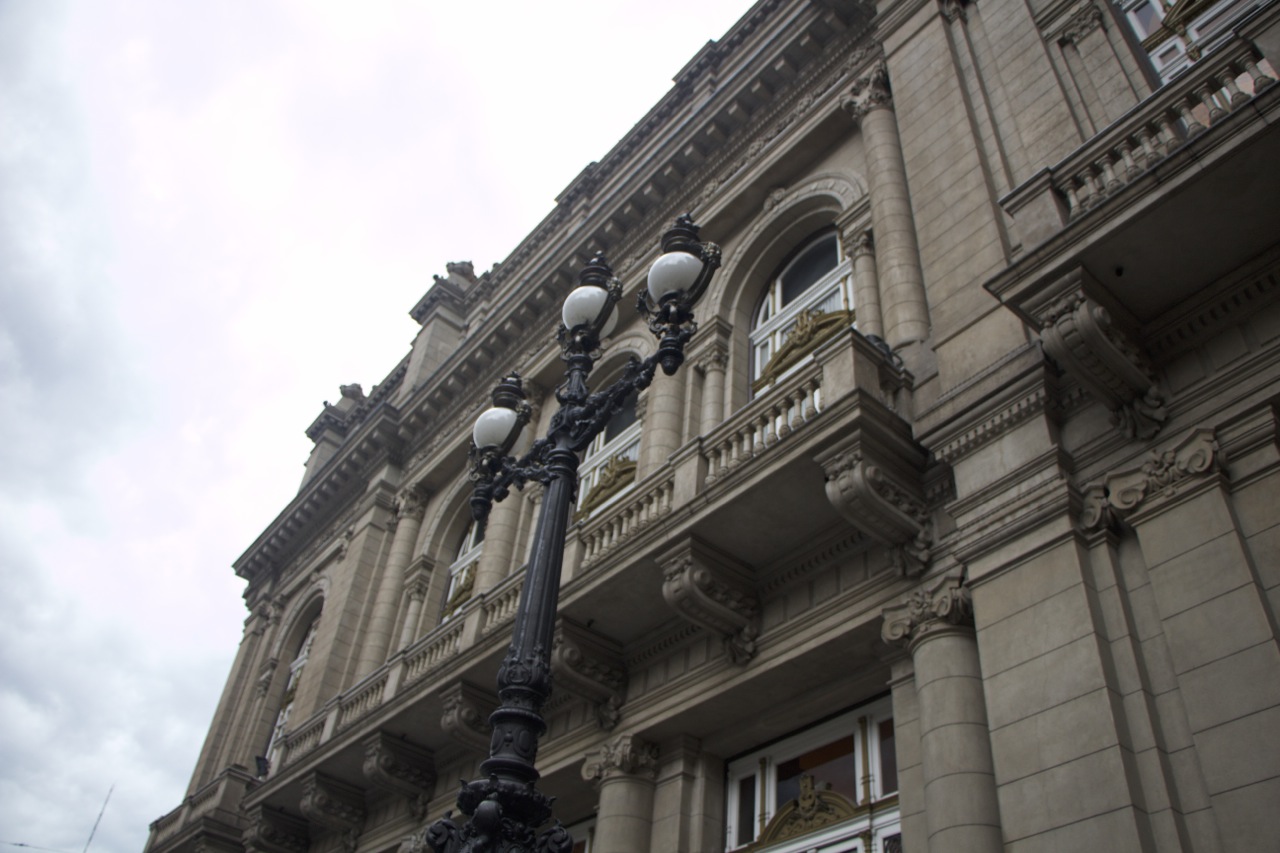 Arriving just after 10:30 pm at our apartment, we are warmly greeted with a hug and a kiss from our wonderful host, Alejo.
Exploring the city on foot we get to see Buenos Aires much more in-depth than taking a bus tour and speeding past all the sights. The city is beautiful and a mix between Spain and Italy on architecture, but with a Latin flair.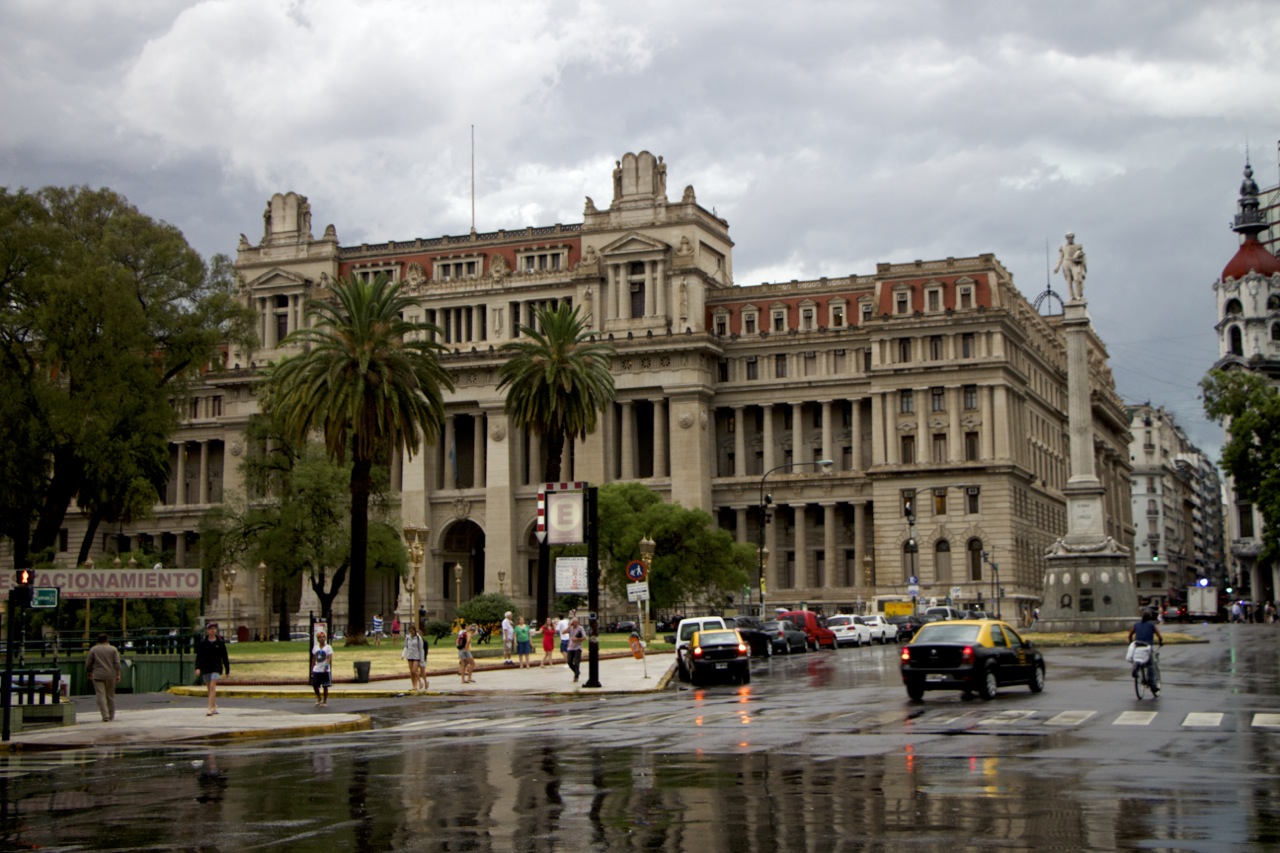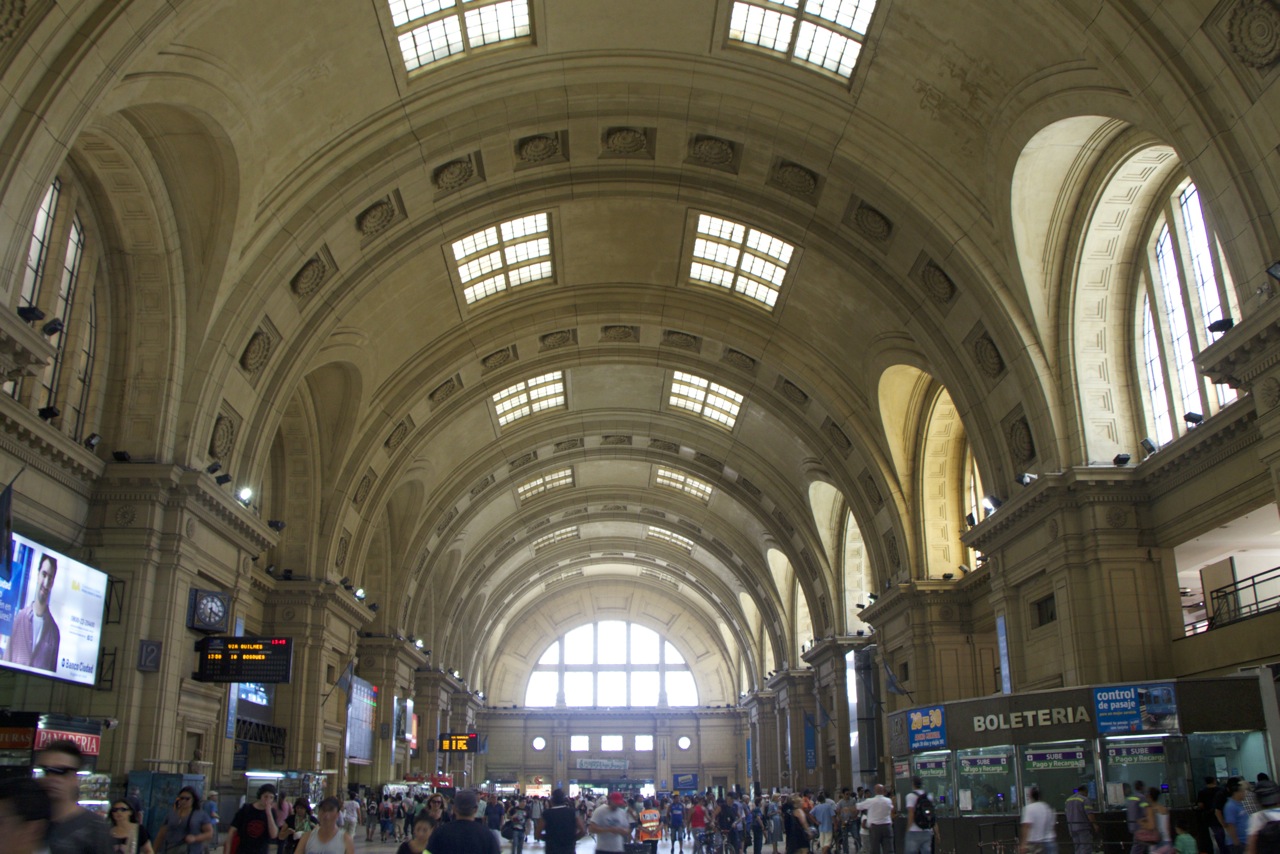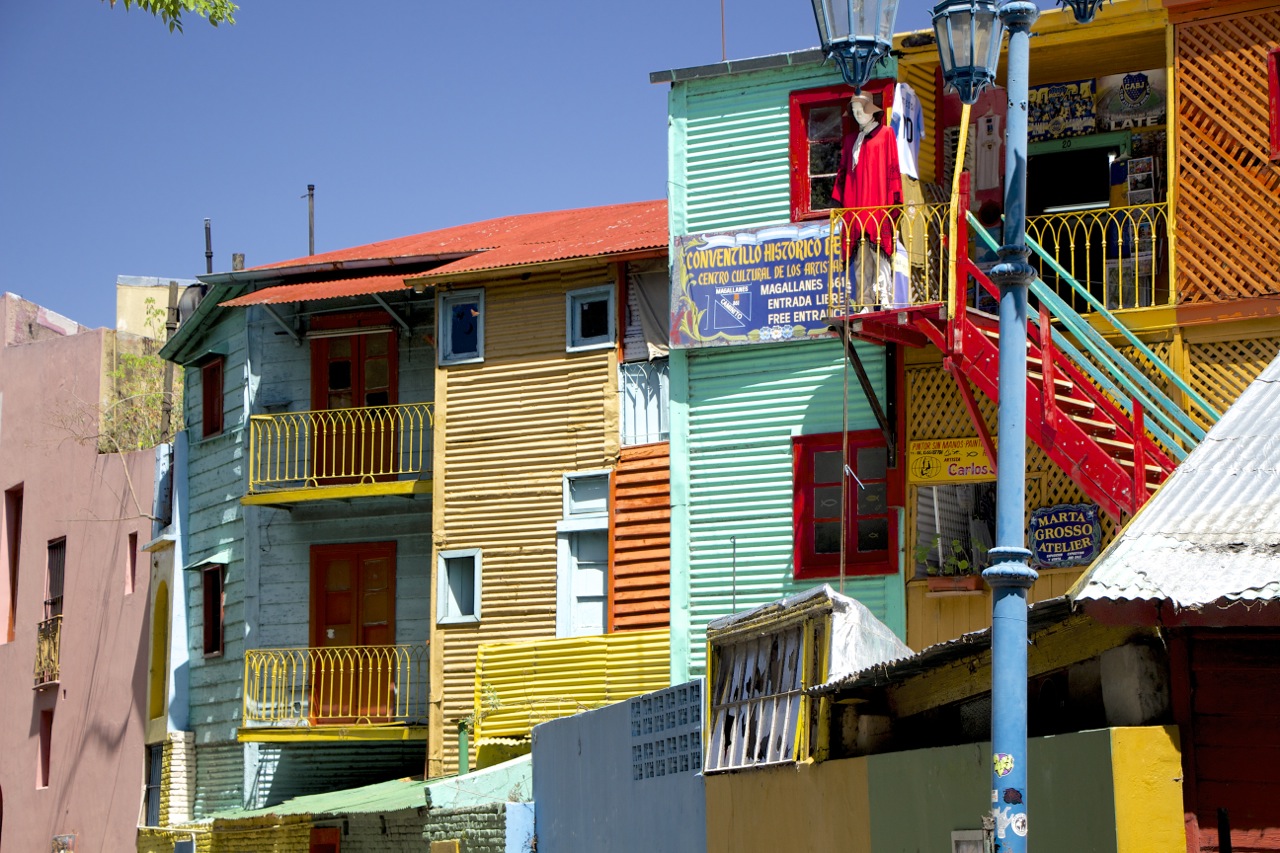 The picture above is from the poor neighbourhood of La Boca, with its colourful houses and pedestrian street, the Caminito, where tango artists perform and tango-related memorabilia is sold.
Our mission for day one is to get our metro cards, get a mobile number and activate mobile internet. This all seems possible but in a city where everyone speaks Spanish, and there are almost no English, it became a much more daunting task than anticipated.
Heading into downtown Buenos Aires we were awestruck by the incredible architecture dating back to the early 18th century. The old sandstone buildings tower above the city and the street side cafes encapsulate you with their smells of fresh coffee, croissants and freshly baked pizzas.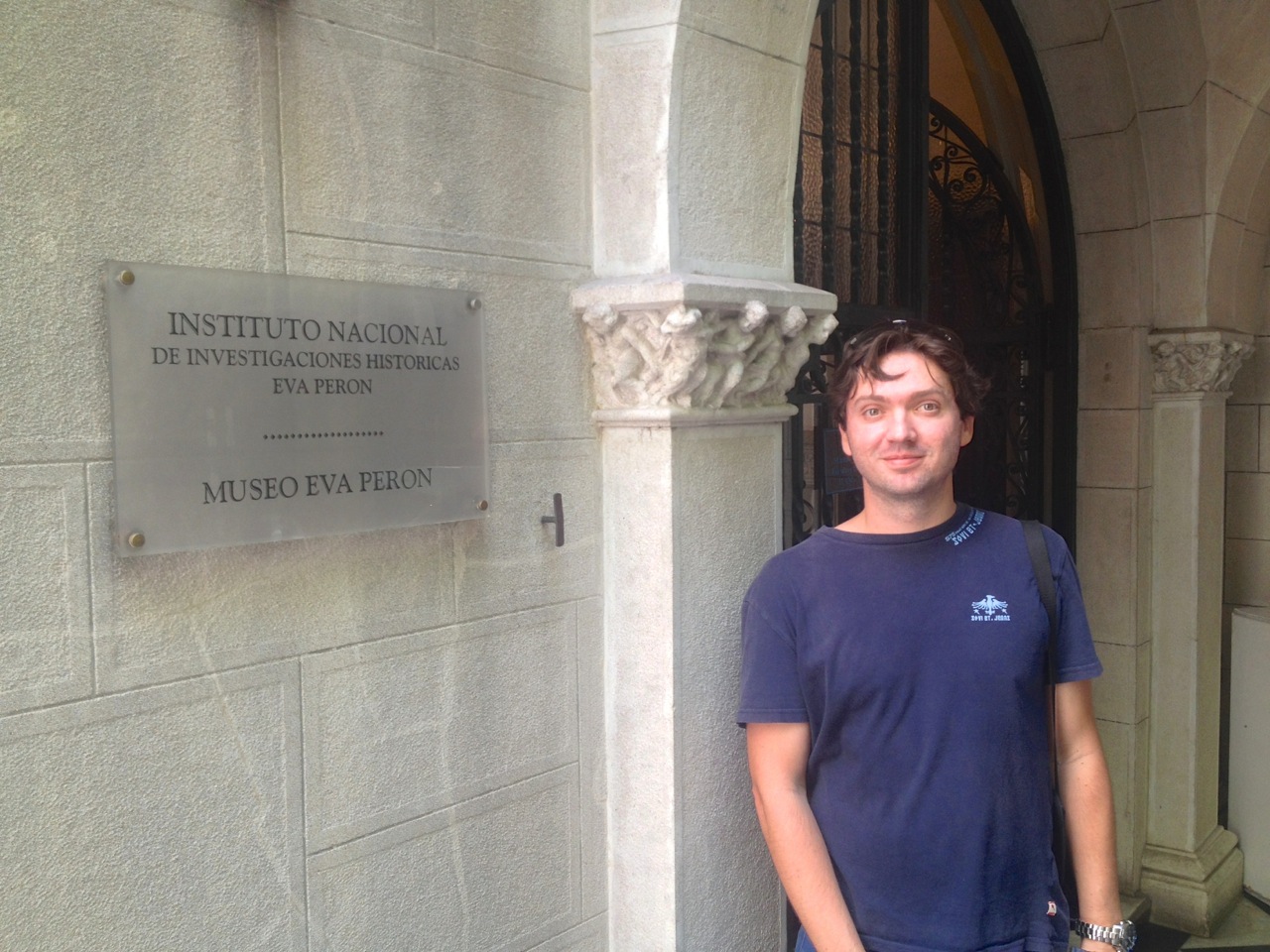 Marius in front of the entrance to the Evita Peron Museum

Street view in-front of the Evita Peron Museum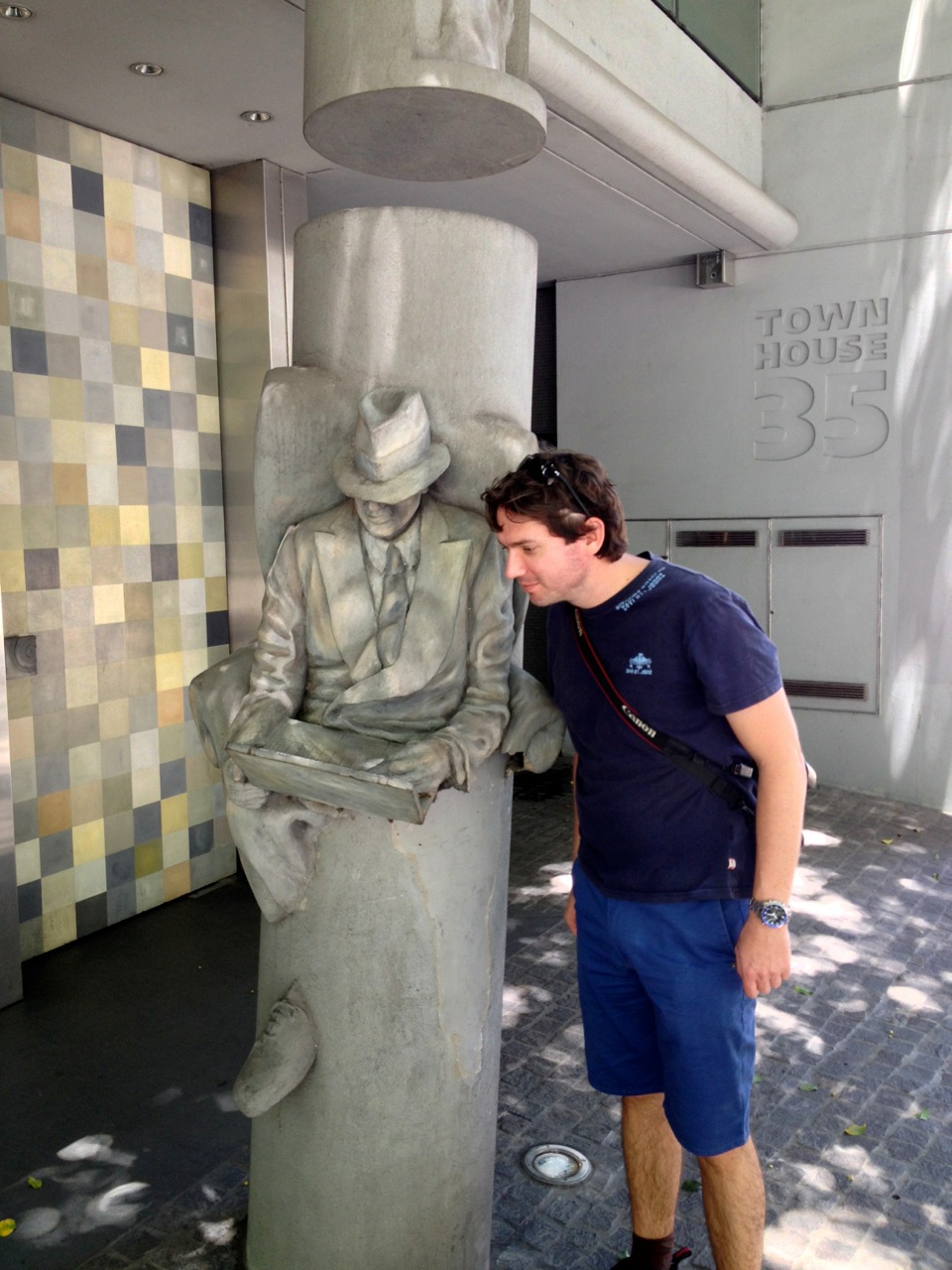 Yes, this is a man stuck in a pillar with a notebook
Buenos Aires is a truly metropolitan city and everywhere you go people are flaunting the newest fashion trends. After 20km and some great Starbucks coffee, plasters for my feet and starving, we headed home. Food in Buenos Aires is a selection of beef, pizza, pasta, cheese and sandwiches. Although extremely tasty it lacks spiciness and that wow factor you get from Thai foods.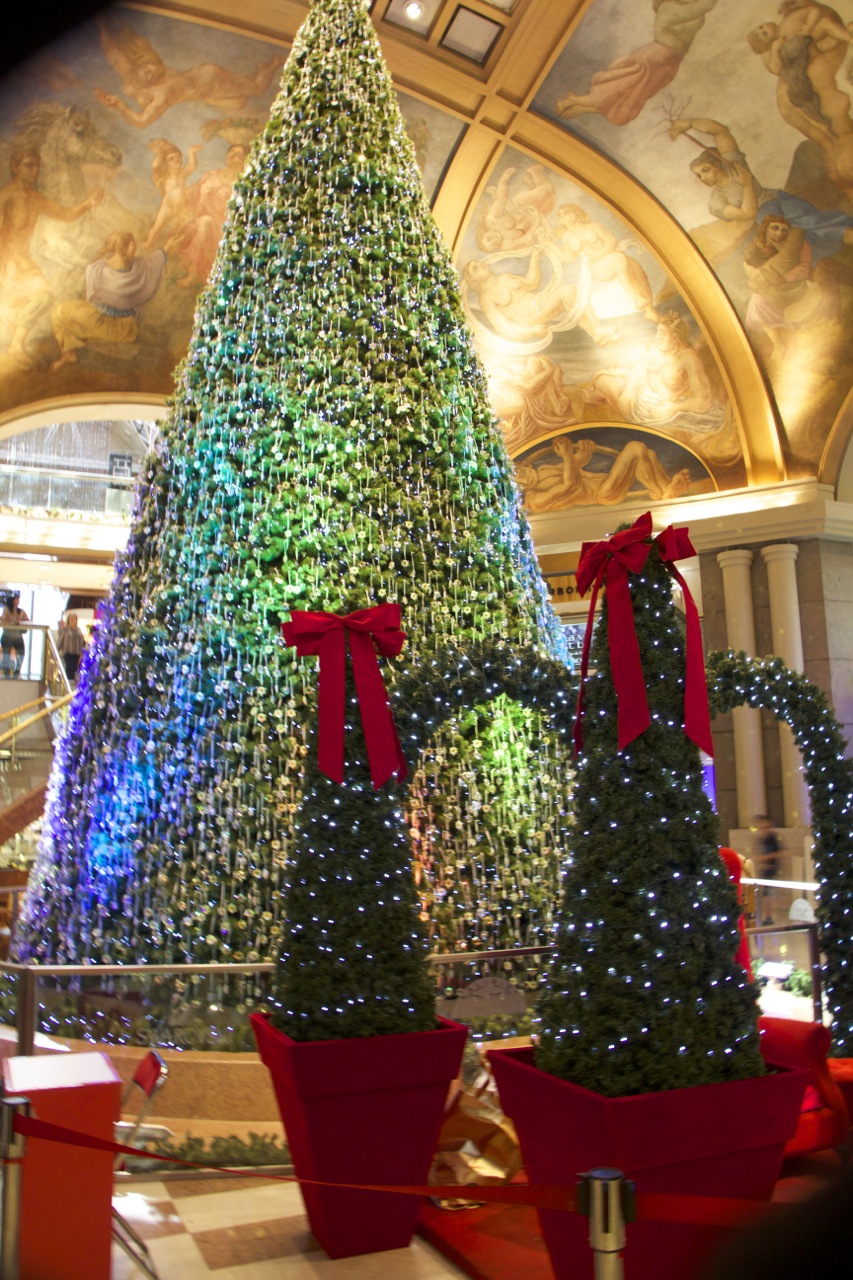 Located in the Pacifico Shopping Complex is this magnificent tree with all decorations made of Swarovski Crystals
Quickly realising that eating out all the time was no longer an option unless we want to roll out of Argentina we found the local markets close to our apartment. The Carrefour Express, Dias and the small greengrocer on the corner had everything we needed, every time Theunis went through his selection the friendly owner would ramble away in Spanish and Theunis would just start laughing, and looking at him as if both of them knew exactly what they were talking about. Yet until today, we have not been able to find any chillies that actually burn.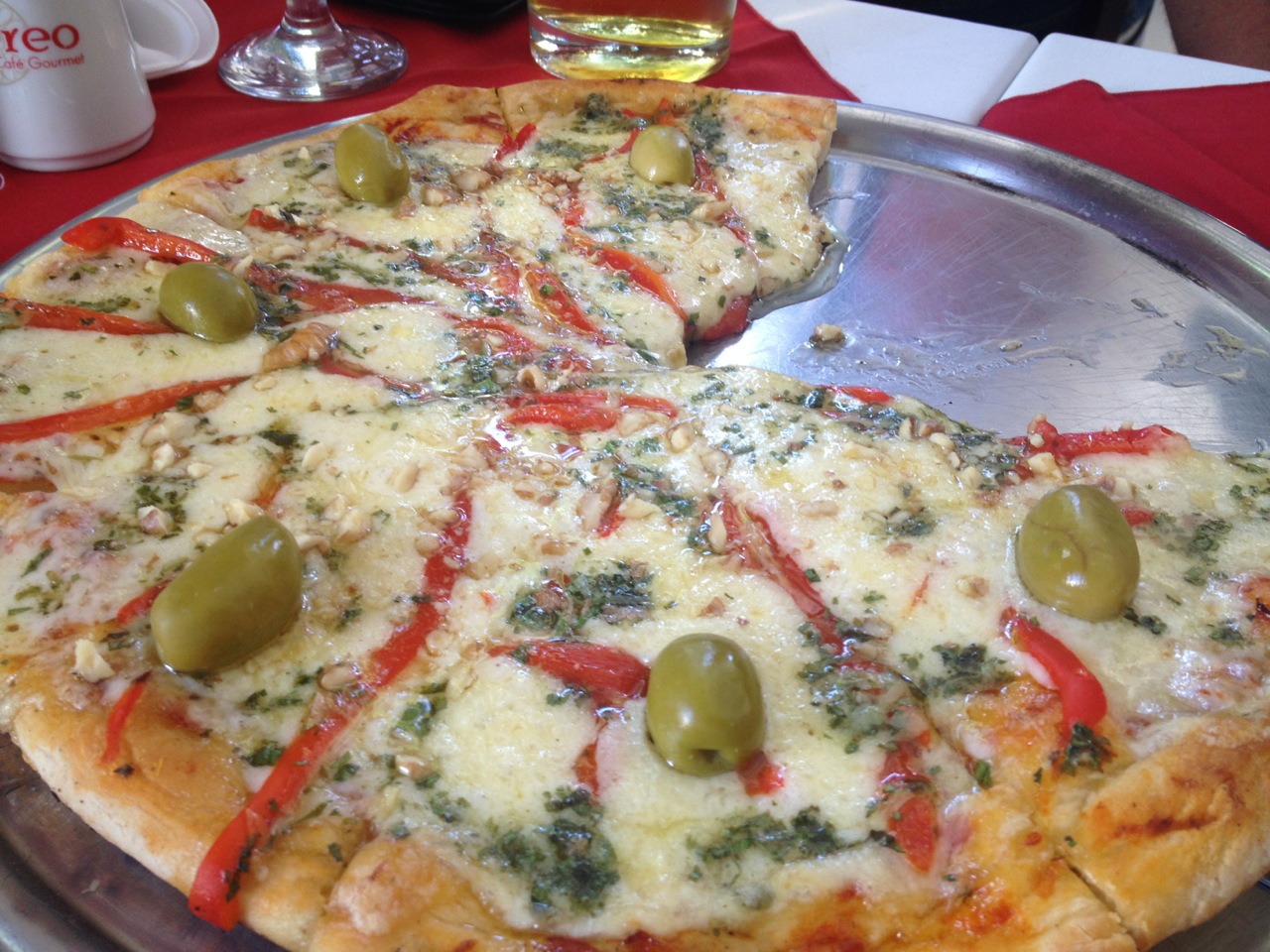 After buying our SUBE or transport cards at a local Kiosk store we were ready to go, the friendly guy behind the counter at the metro quickly loaded some Pesos on our cards. Buenos Aires has a very old subway system and you quickly see this in the train cards with their brass windows, opened up to let cool air inside.
A few interesting places and stuff we did and do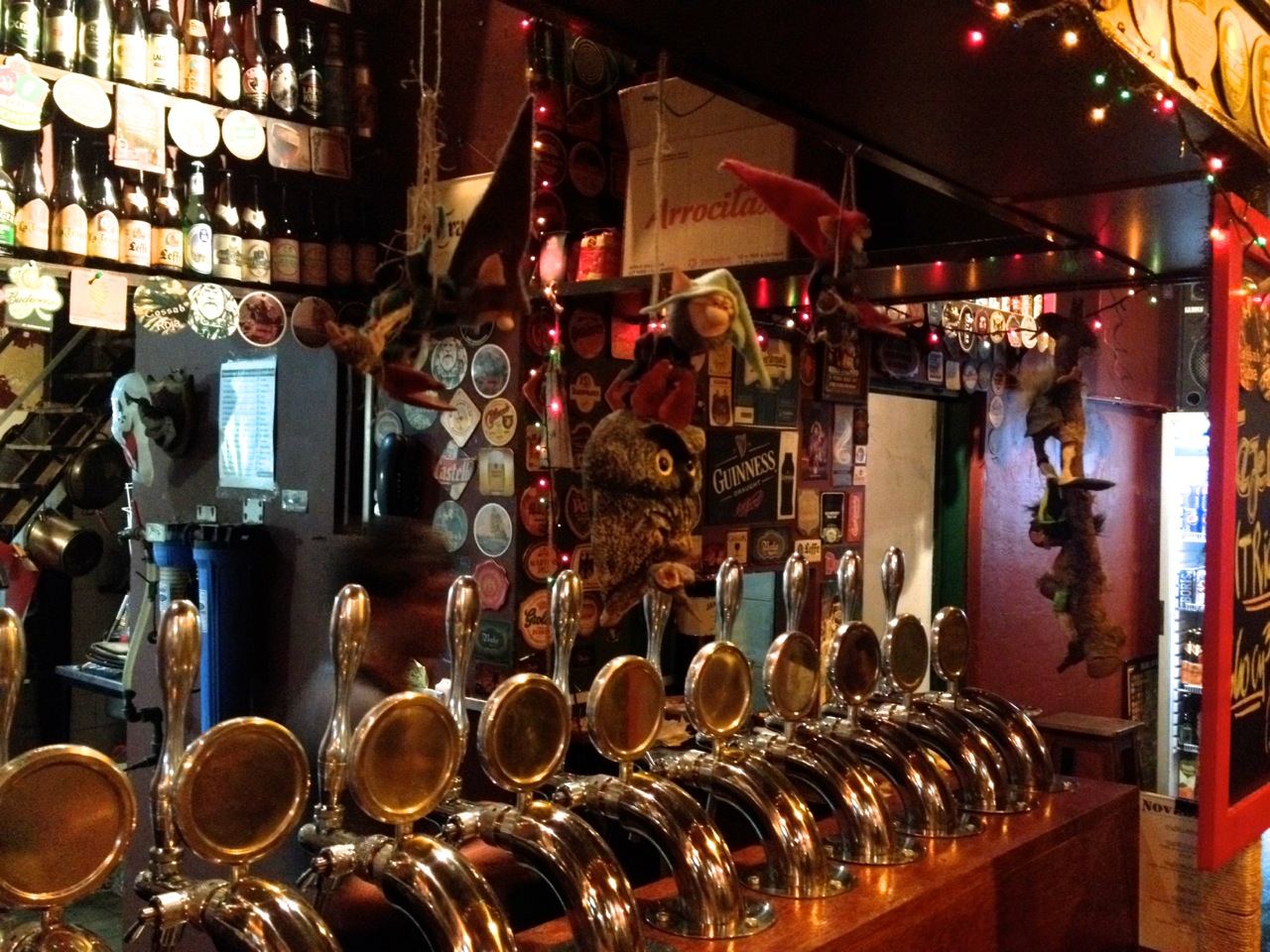 A picture from our local Brewery on the corner and their selection of beers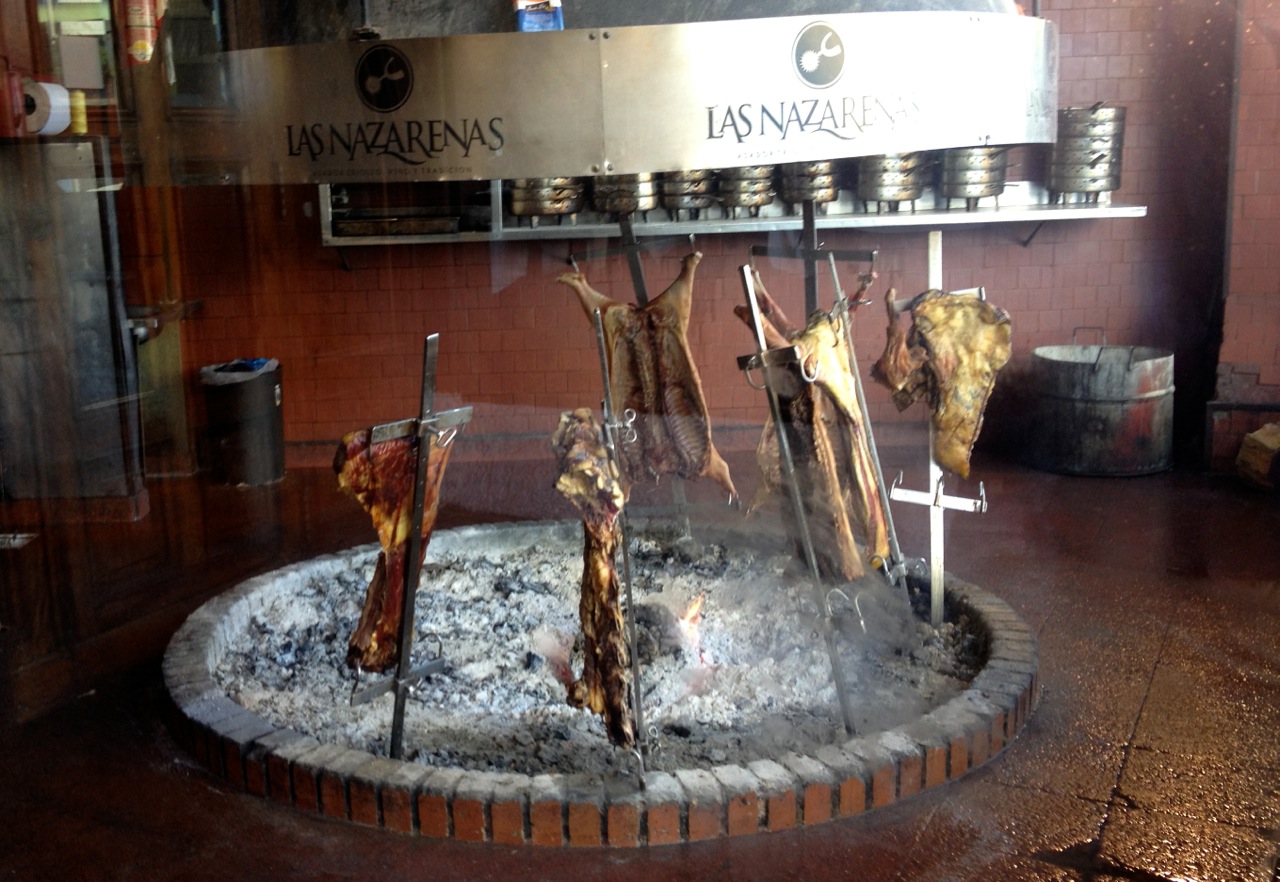 This is how you do a barbecue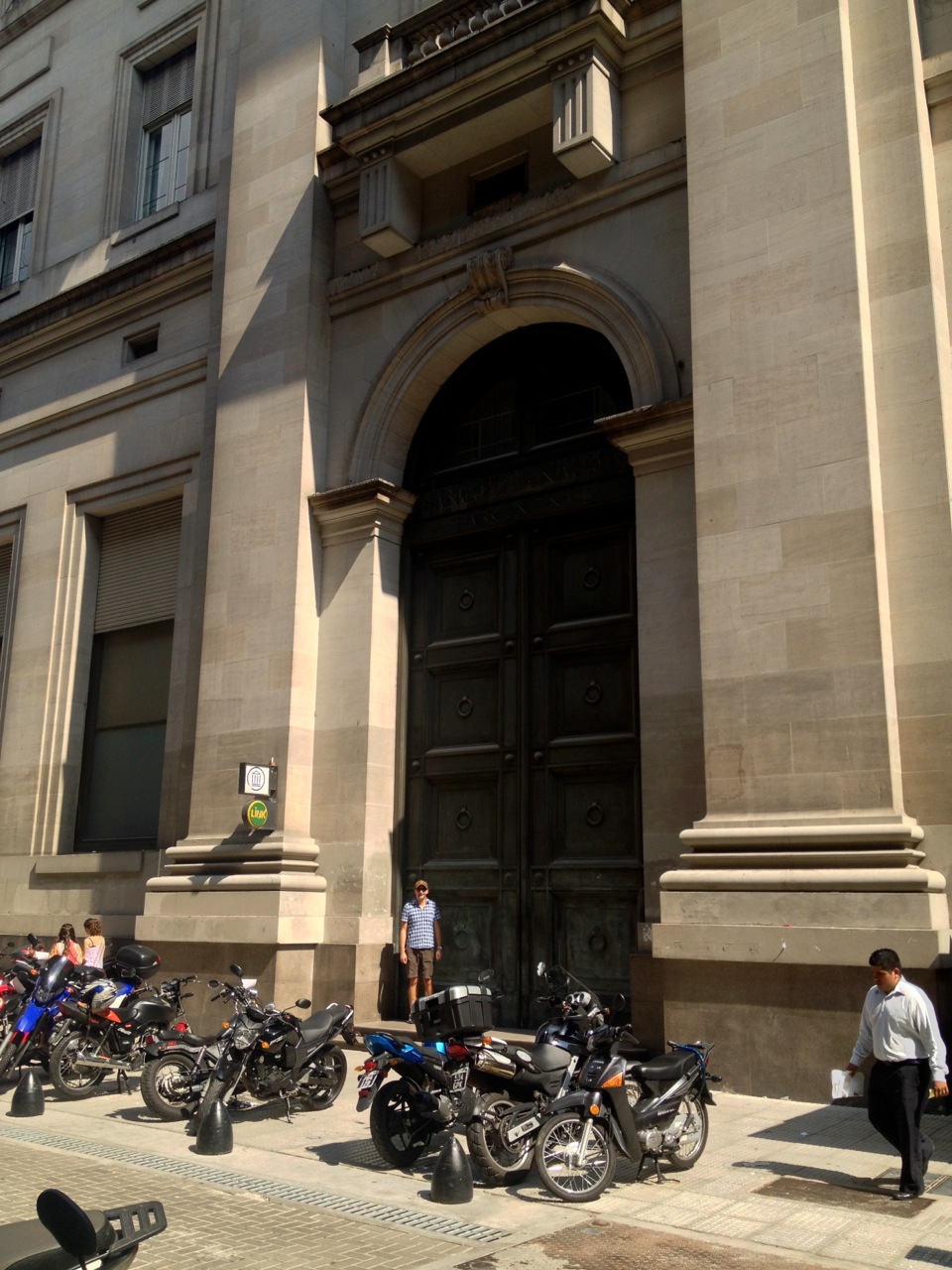 One of the huge doors at the Bank of Argentina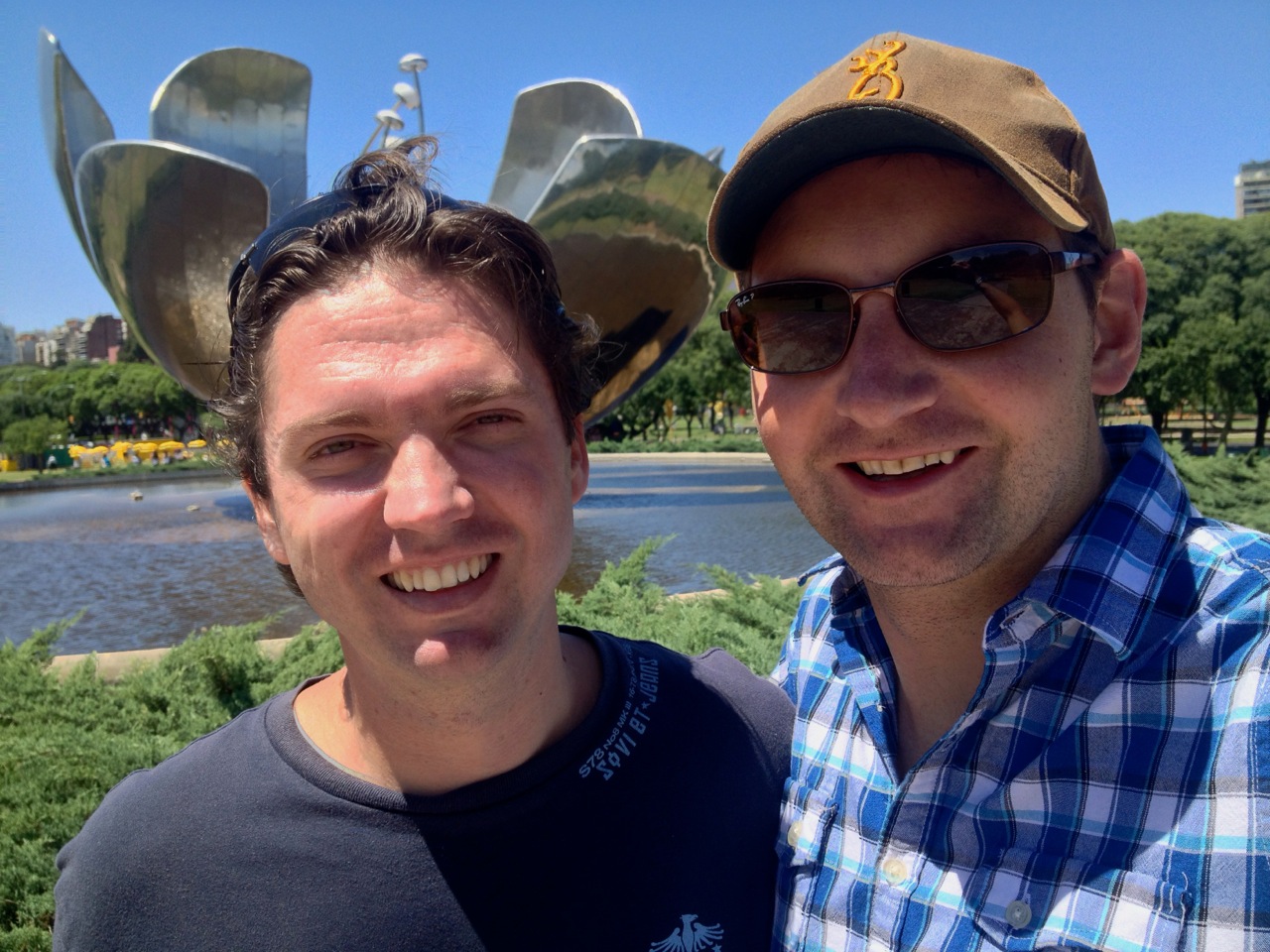 This huge iron flower opens up in the mornings and closes at night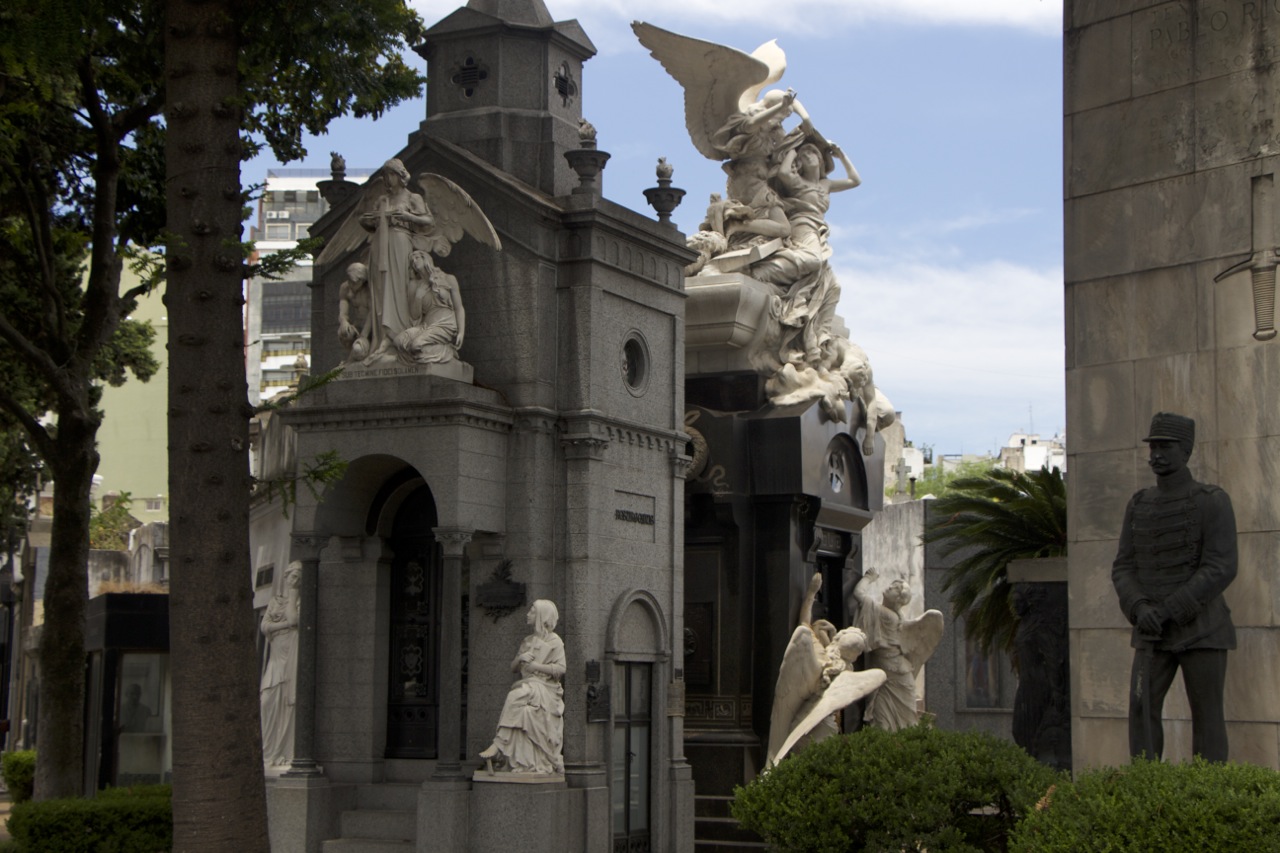 The most renowned cemetery in Buenos Aires
From magnificent old architecture, friendly and beautiful people, great museums and some of the best wine in the world, Buenos Aires is a Latin city worth visiting. From here our journey continues into the heart of Argentina and onto the city of San Luis.