"Crazy Gringos" is the way people referred to us in the Port city of Valparaiso. After drinking great wine in the city of Mendoza, in the park out of plastic glasses, we took the bus across the Andes to the beautiful port city of Valparaiso.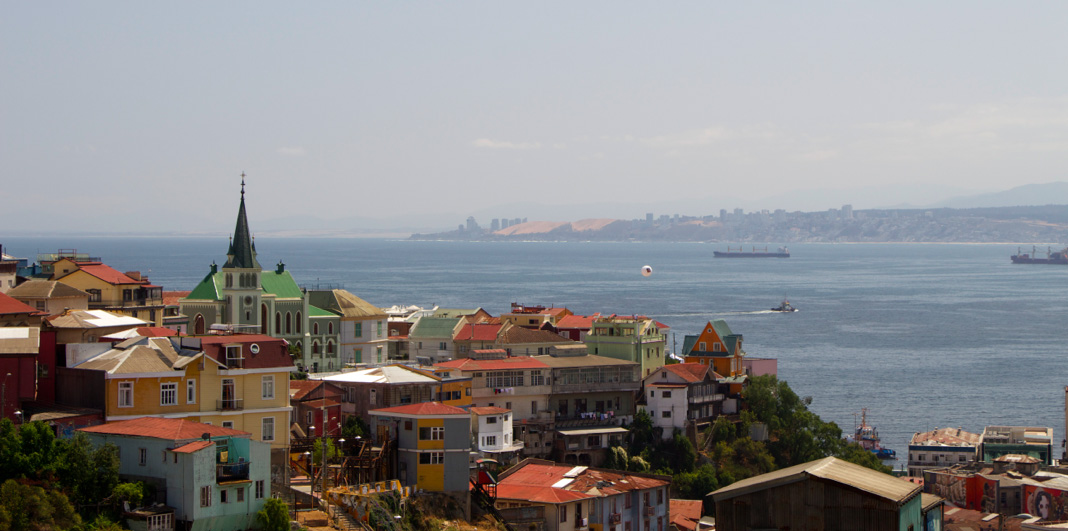 This picturesque artist town would be our home for the next month as we get to know life a bit better in Chile. Arriving at our residence we were warmly greeted by our hosts, Anita and Stephano, they moved to Chile from Italy about 2 years ago.
– Anita & Sephano
Dubbed Labatoria 00 they converted their home into an artist residence and Anita's incredible artworks line the walls and her unique artistic style is a breath of fresh modern art. Our room overlooked the beautiful port and the sunshine woke us every morning to this amazing city.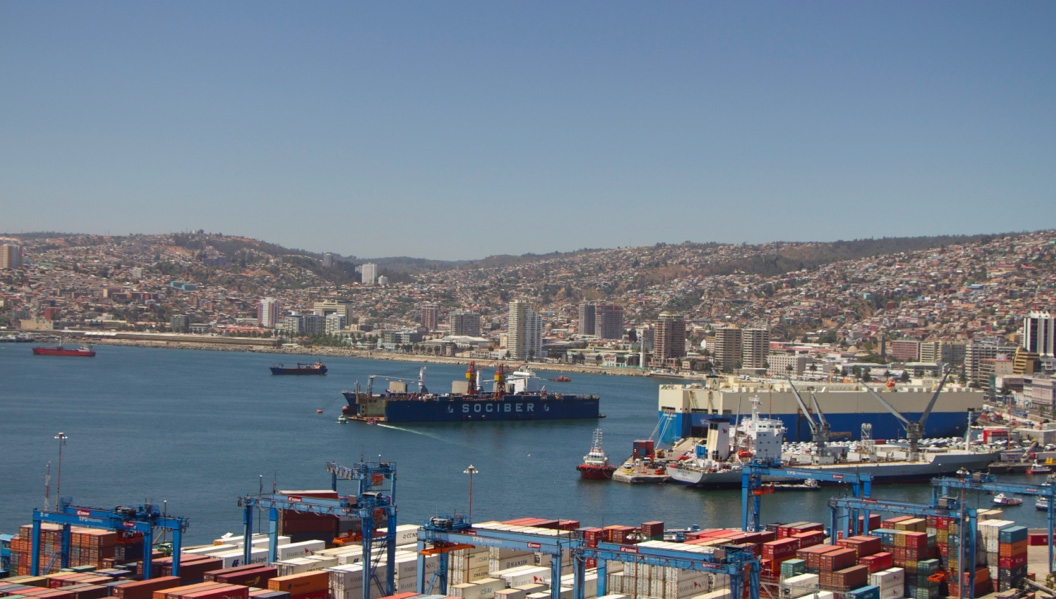 – Valparaiso Habour
Valparaiso is an artwork in itself. The buildings and houses are literarily built on top of each other and the walls are covered by graffiti and the most amazing murals. The city is extremely hilly and elevators or "Ascensors" are utilized to get the people up these steep hills.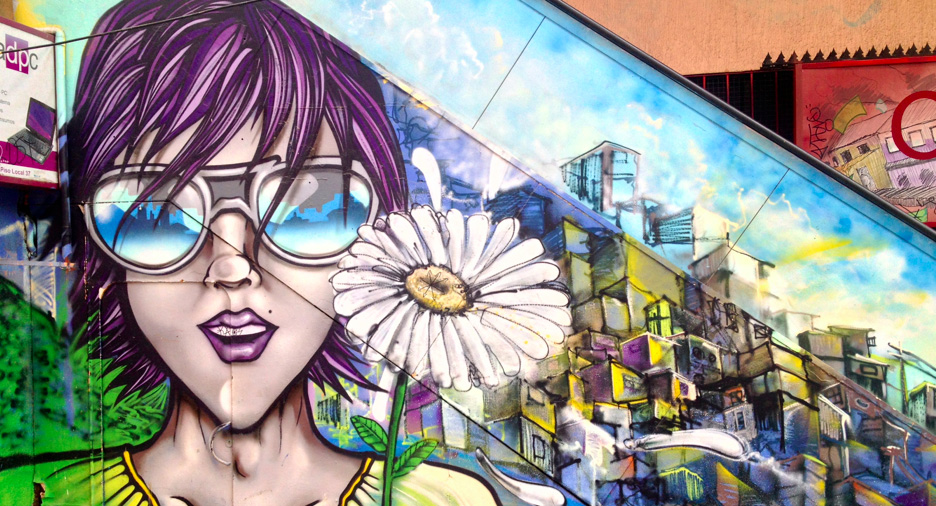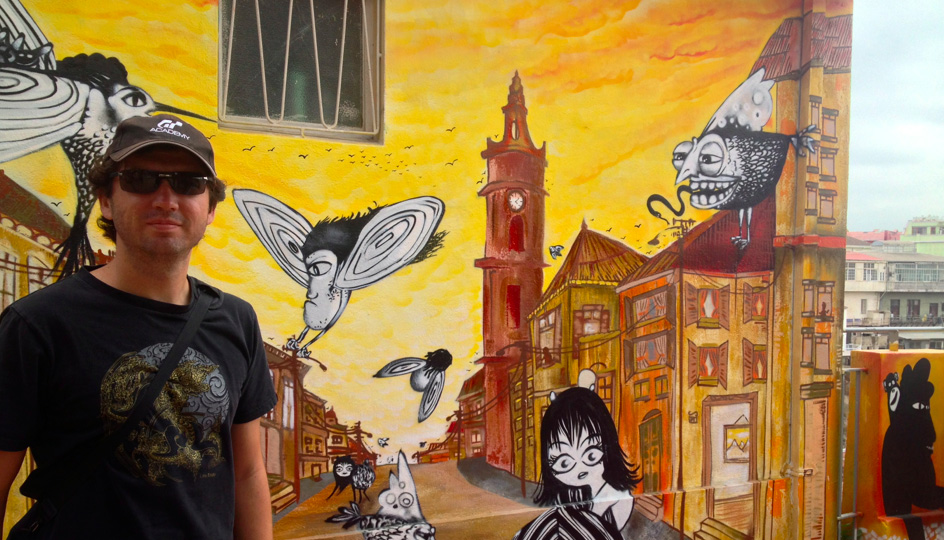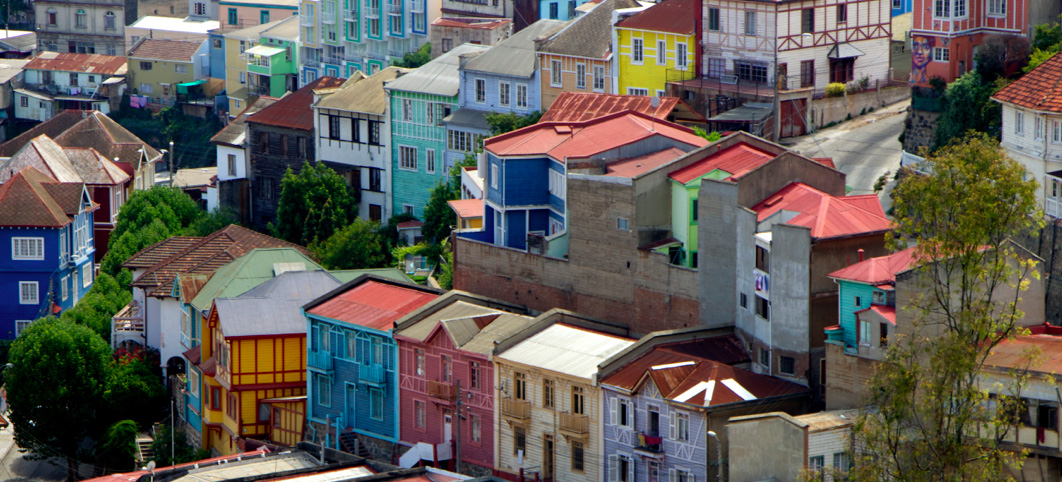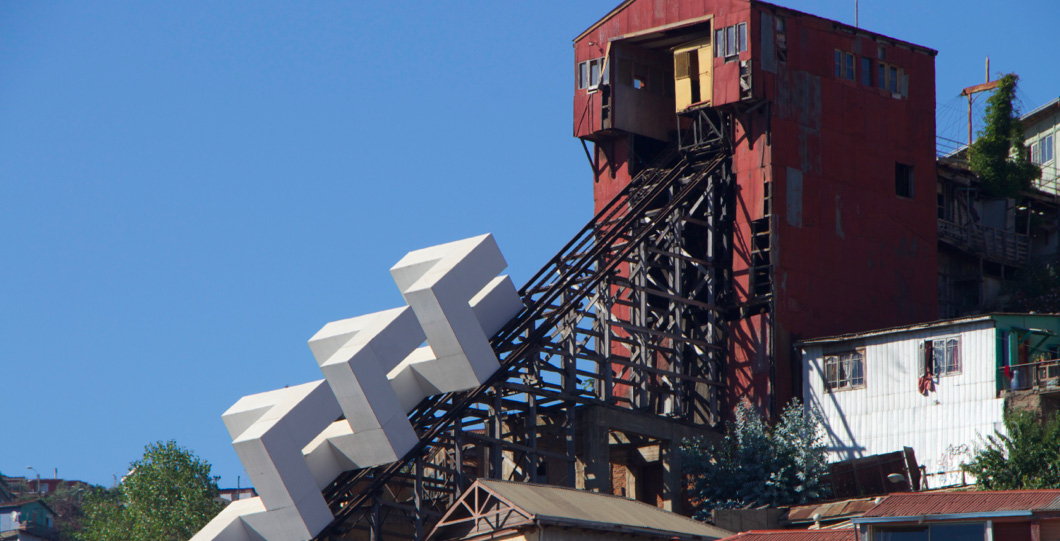 Our first weekend was spent watching the end of the famous Dakar Rally that started in Rosario, Argentina and ended in Valparaiso an amazing 8500km or 5300miles.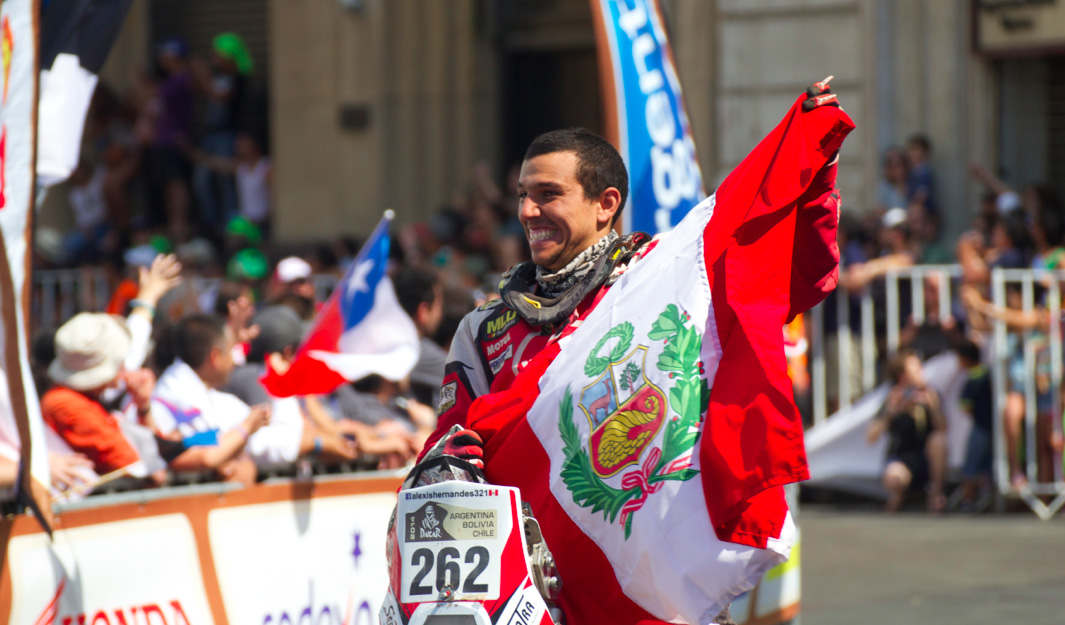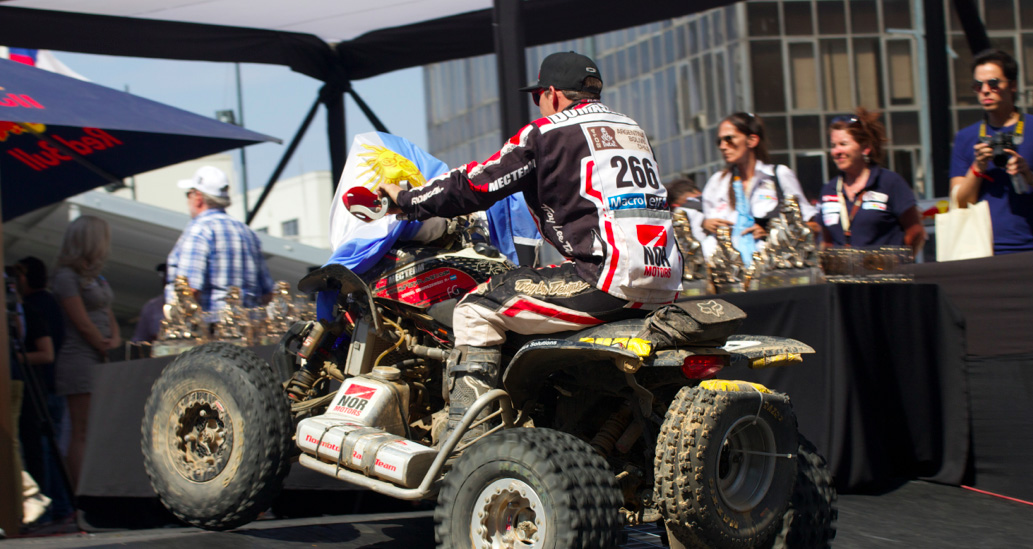 So our mission in Chile is to purchase Scooters, and then start our journey from Valparaíso all the way south to Punta Arenas and then back up to Buenos Aires or however, the road takes us from there.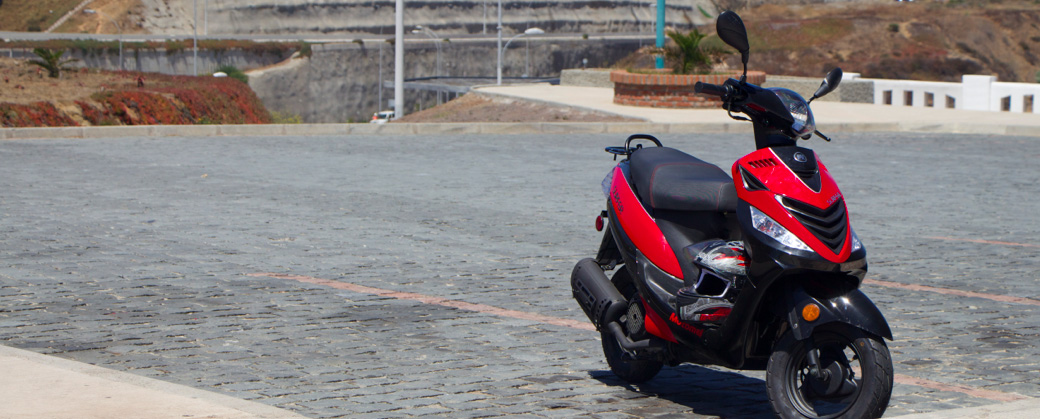 – Our Motomel scooters
After settling in we took the local bus to Viña del Mar just north of Valparaíso, I discovered a Suzuki dealership there that we went to check out. Now for people thinking it is easy just by going to South America, well it is but, the language gap makes it really though. Marius, however, has started learning Spanish and with his little knowledge, it actually made our life a lot easier.
Arriving at the dealership we immediately saw the bikes we wanted, 125cc Motomel Surfers made in Argentina. We purchased two new ones, one red and one black. Although we had to wait for the stock to arrive it gave us time to start the registration process through a typical government bureaucratic system.
Marius had to get a RUT number, a Chilean Tax Number, so we had to fill in Spanish forms (was very confused), then from there we picked up or bikes, got the plates and registration then got insurance and eventually our "Permiso de Circulación" which basically gives us the right to ride the bikes in Chile. This took over 2 weeks to sort out but eventually, we were road legal and ready to go.
My Motomel had a bit of an oil leak so we took it back to the dealership in Viña del Mar, they had it for a few days so Marius had to drive me around with him on his Scooter. We had a few scrapes around the corners as we were a bit heavy but it went well and we drove up along the coast to Con Con and past the dunes.
The Sunday, Anita and Stephano invited us for Sunday lunch and we were super surprised, we would have never found the restaurant in the hills of Valparaíso, it does not even have a signboard and it is like visiting someone's house then suddenly there is a large open-air restaurant with people dancing, bands playing and a magnificent selection of food. The restaurant is called El Rincon de Los Nunes it means the place of the Nunes.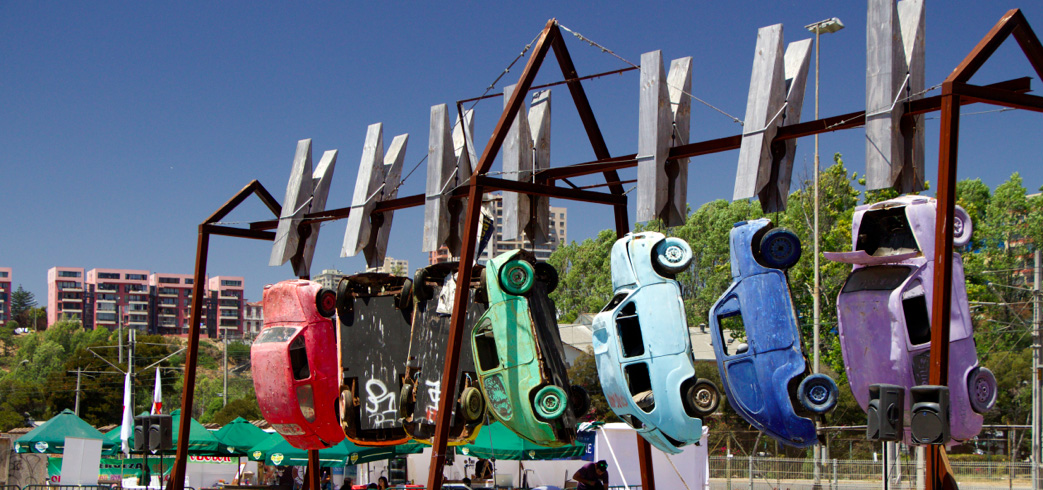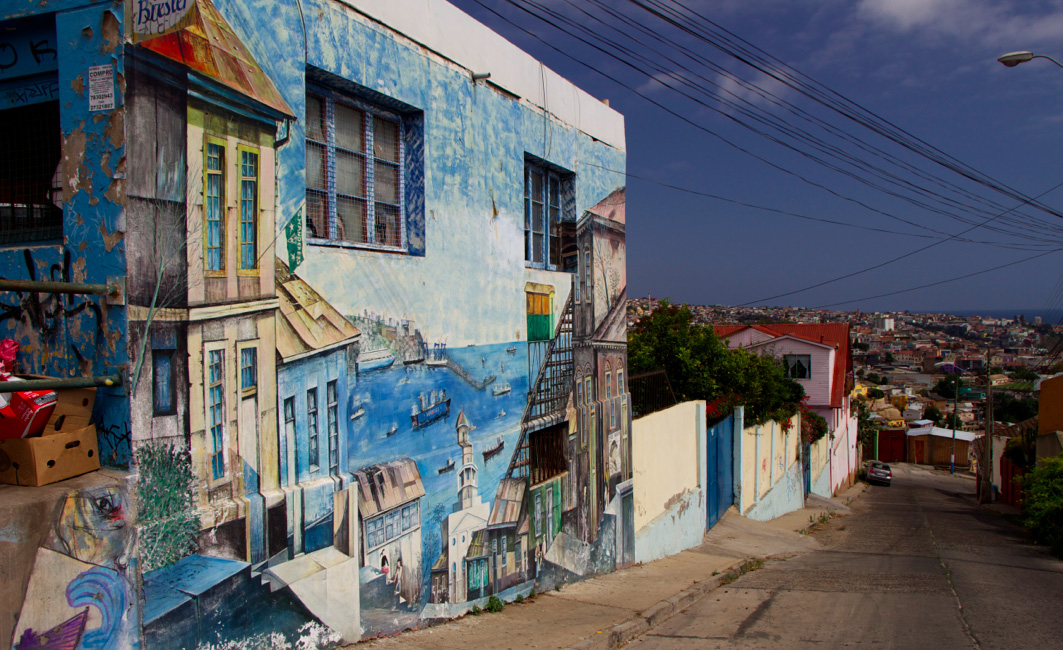 Valparaíso is definitely a place to explore and relax, everywhere you go people are chilling smoking happy weed and drinking wine or beer. There is an abundance of beautiful parks with entertainment every night, a puppet show for the kids and even the kids inside us, Chilean dancers, family bands, musicians, jesters and jugglers.
We made friends with James a philosopher, psychologist and artist in his own right and Sergio an artist and dreamer, they took us into the heart of Valparaíso and we went to house parties, got drunk with the locals, emerged ourselves into the music and winded our way back home many a night through the streets and alleys of Valpo.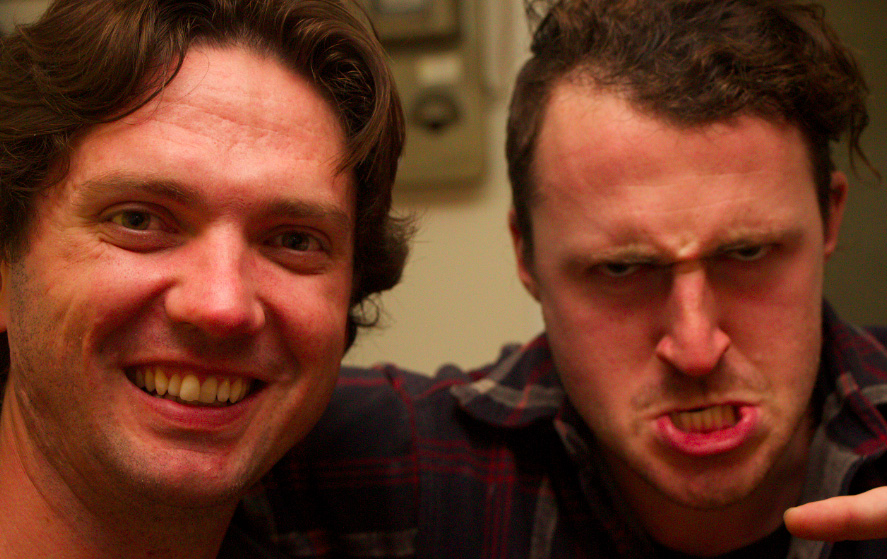 – Marius & James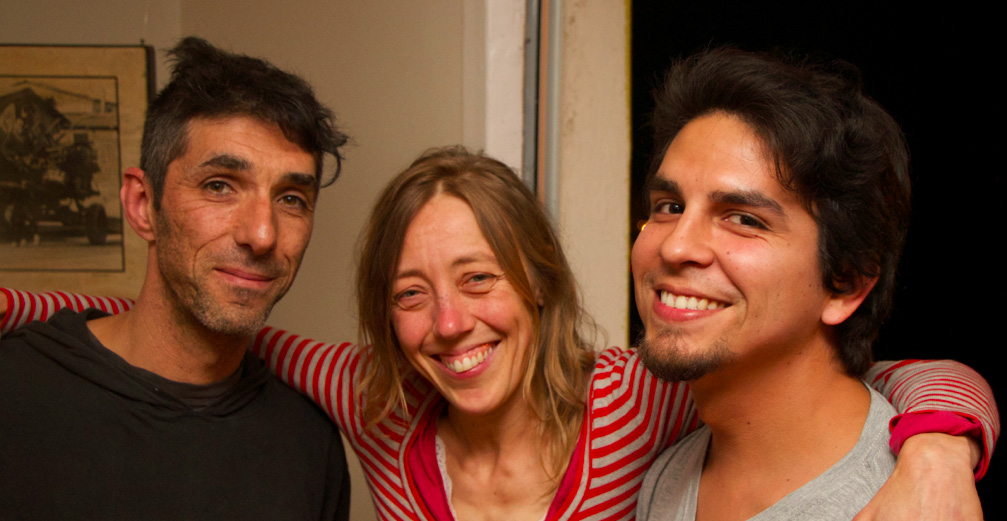 – Stephano, Anita and Sergio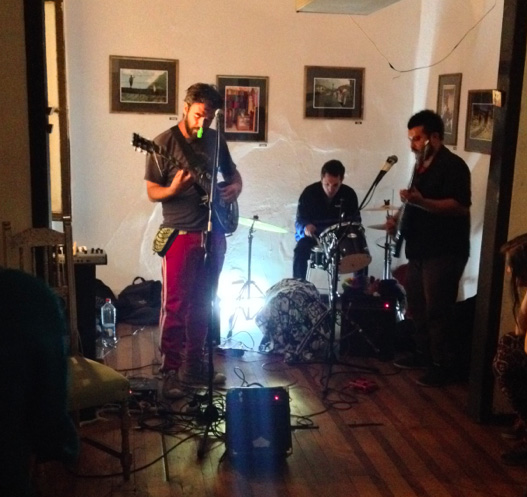 – Home party (We got lost trying to get out)
So then came the big day! We decided to drive to Santiago on our Scooters. The plan was as follows, we left at 9 am it is 106km on a toll road, through tunnels and 2 toll gates to Santiago, approximate travel time 2 hours at 60km per hour. Explore and then head back at 6 pm so that we arrive back in Valparaíso before the sun sets.
Wow, it was nuts, the road was really busy and most cars were going a 120km per hour. Not only was there was a lot of uphills but the tunnels was just crazy. About 30km before Santiago we stopped at a fueling station to refill and my bike just died. Luckily we have Motomel roadside assistance and after trying what we could without any luck Marius gave them a call. 2 hours later we were on a tow-truck heading into Santiago, time 2 pm.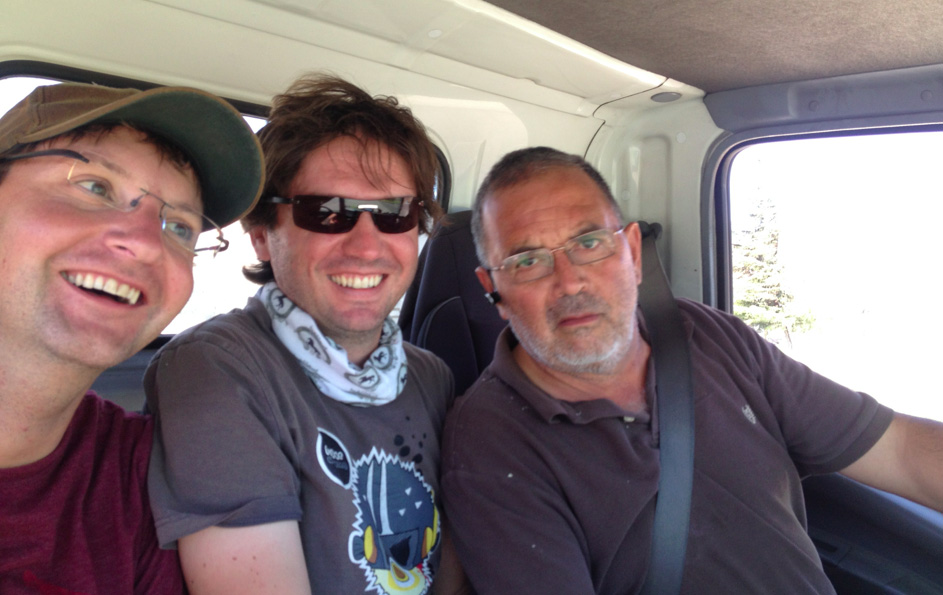 – Theunis, Marius & Mr. Tow truck
Well organized my bike was fixed and we were out of the shop at 7 pm, well we are in Santiago and we might as well get some good pictures so we headed up to the park at "Cerro San Cristobal" or San Cristobal hill. we took the Ascensor up and got some beautiful pictures of Santiago, the city is located between the Andes mountains and it is really beautiful.
As the sun was setting over the Andes we headed out of Santiago, got lost for an hour and at 9 pm we eventually were on the highway back to Valparaíso. "Crazy Gringos" does not even justify this stupidity, night time on an insanely busy highway as everybody is heading to the coast on a Friday night, we were dressed for driving in the sun, Marius and myself in shorts and a light summers jacket we quickly realized that the temperature was dropping quickly.
We eventually found a truck going about the same speed as us and took up the lane behind it. The wind was howling away and the temperature dropped outside to 12 degrees Celsius, the tunnels offered us some protection and was a bit warmer than the open road but exciting was hazardous as the wind got worse and worse. Before the last tunnel and 50km before Valparaíso Marius spotted a restaurant and we made a pit stop. I could not even turn the steering anymore as I was dead cold and chilled to the bone.
At the restaurant I had an amazing hot chocolate, Marius had a weird tea, some Lasagne and met up with another biker and his girlfriend. They, of course, though we were super nuts and could not believe that we're heading down to the south well not even Valparaíso. At 12 pm we arrived at home like cold turkeys, ready to be thawed and cooked.
We did so much in Valparaíso but could have easily spend another few weeks here, we had the most amazing craft beers, had wine overlooking the Pacific Ocean from sky bars and made lots of friends. But alas our journey only started and it is time to pack up and head south, next stop Pichilemu, surf city of Chile!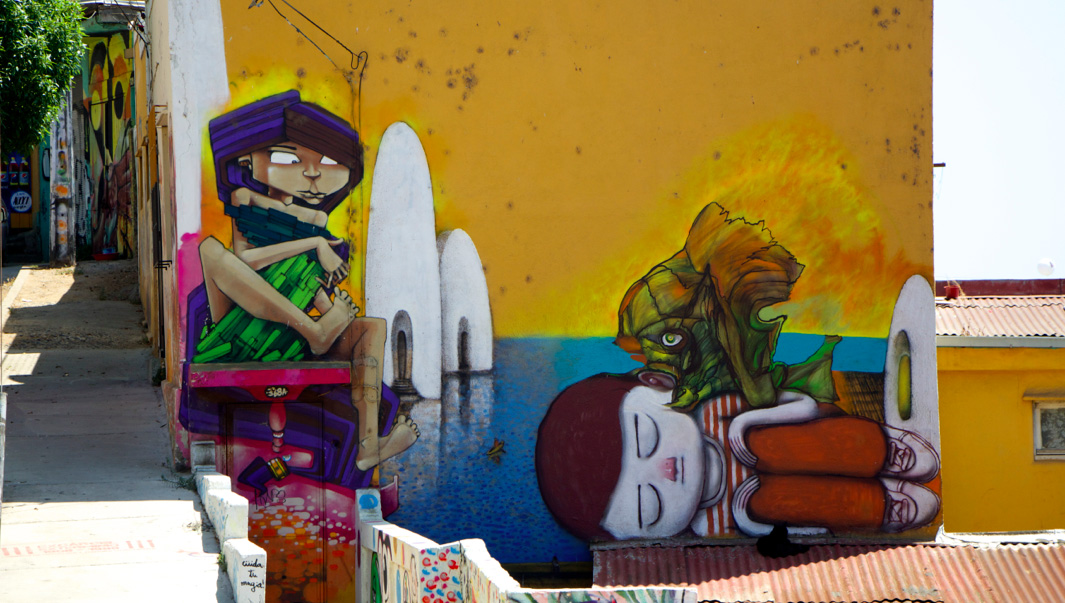 – Awesome street art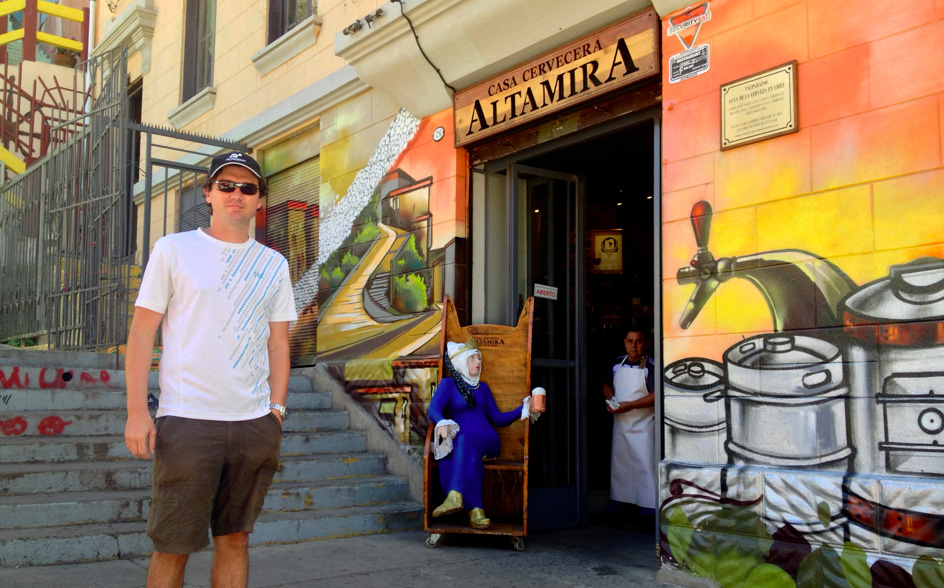 – Marius & Altamira Brewery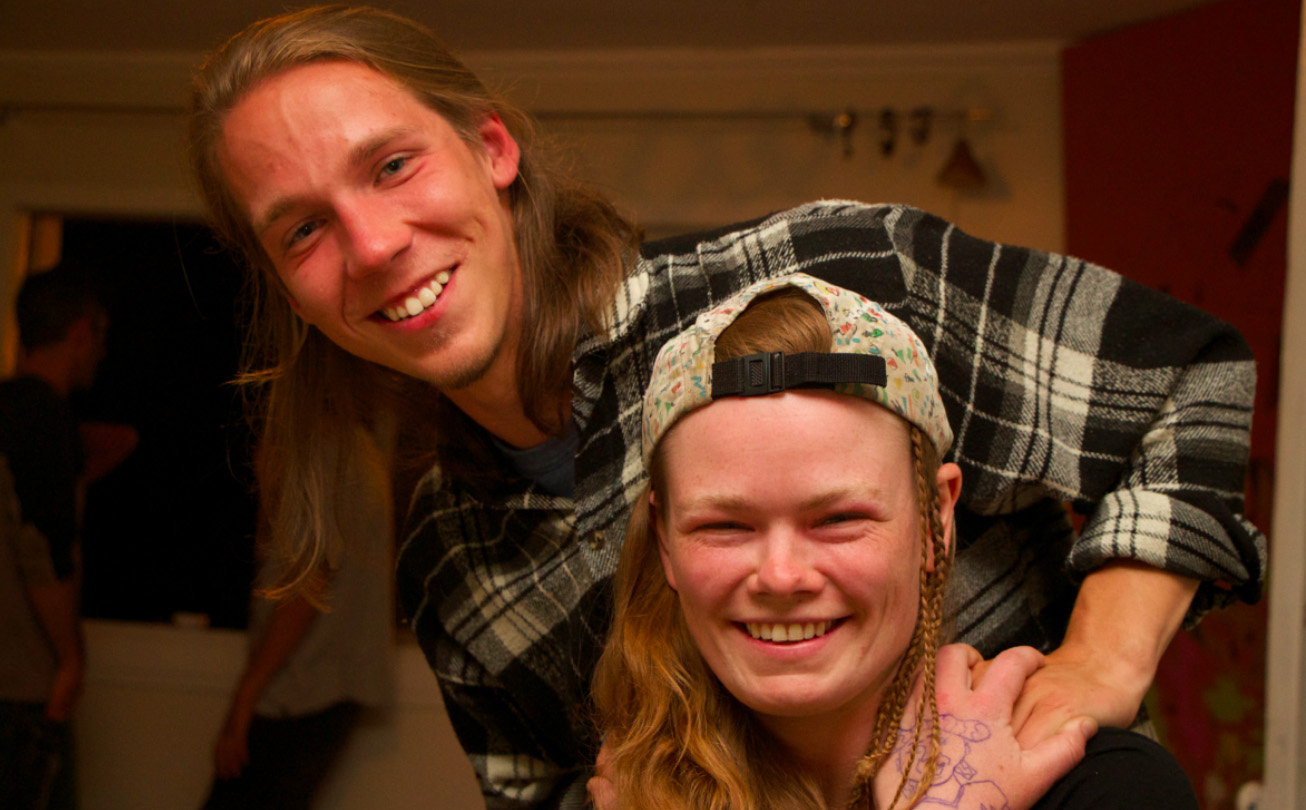 Max and Martha great friends of ours – Check them out at www.valposurfproject.com their goal is to use surfing instruction and academic mentoring to encourage English language skills, personal character development, and environmental consciousness among underprivileged and at-risk youth in Valparaíso, Chile and coastal cities. across the globe. XOXOX – Love you guys, Trip!