Arriving at the Rocky Mountain Raceway in Salt Lake City one cannot notice the Nascars parked by the track and the roaring of the engines that fill the air.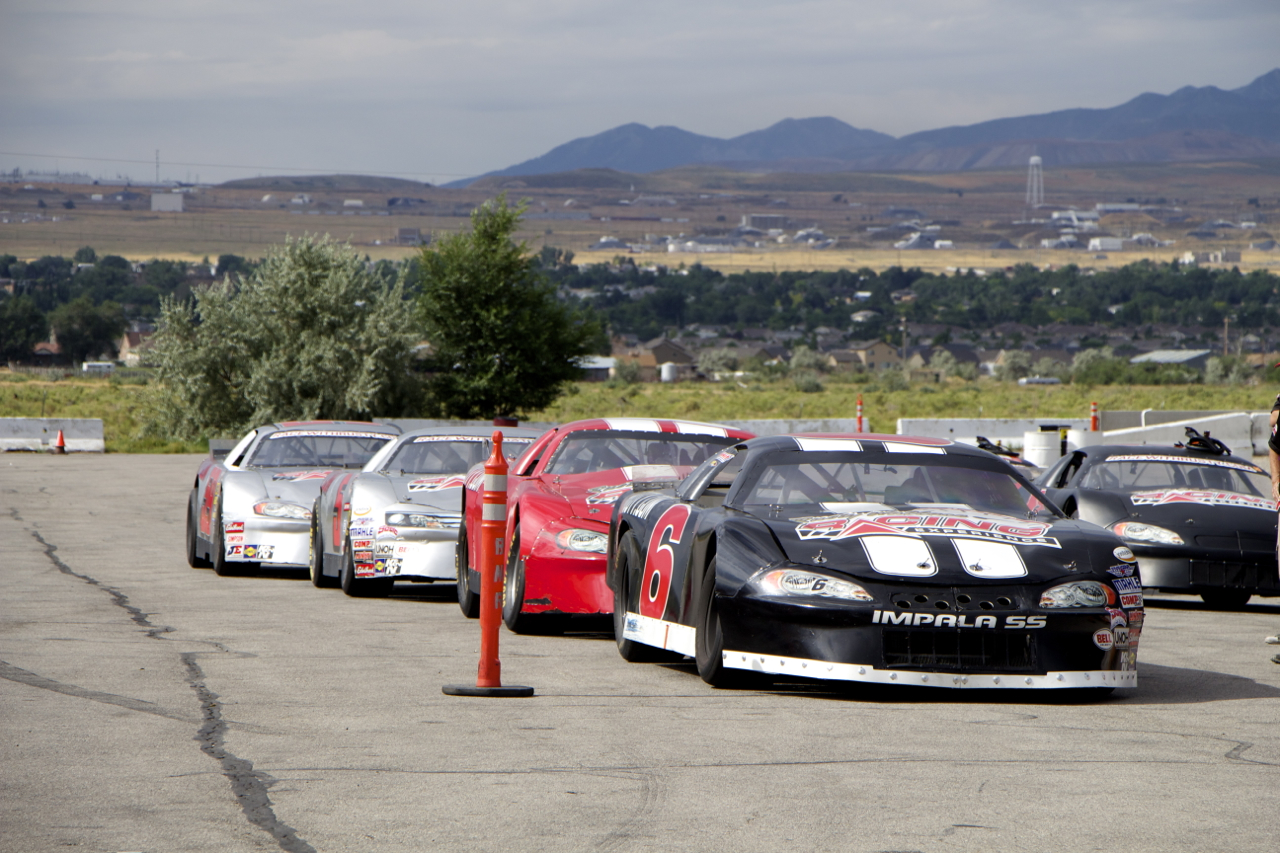 We immediately head to a large camper marked Rusty Wallace Racing Experience and Marius is welcomed by a sexy girl (So comically racing) that is charmed by his exotic accent.
After signing up, Marius chooses a jumper and helmet, although it is only 10:30 in the morning and cloudy temperatures are already heading into the mid-sixties.
Hanging out between all the other red necks we make basic conversation around cars and Marius awaits his turn to a shotgun in a Nascar. Marius's driver is Gary, a Nascar veteran that has been driving for the last 30 years. After detailed instructions on what to do if the car catches fire, Marius is strapped in by the pit crew and with a mighty roar they make off for their laps around the oval track.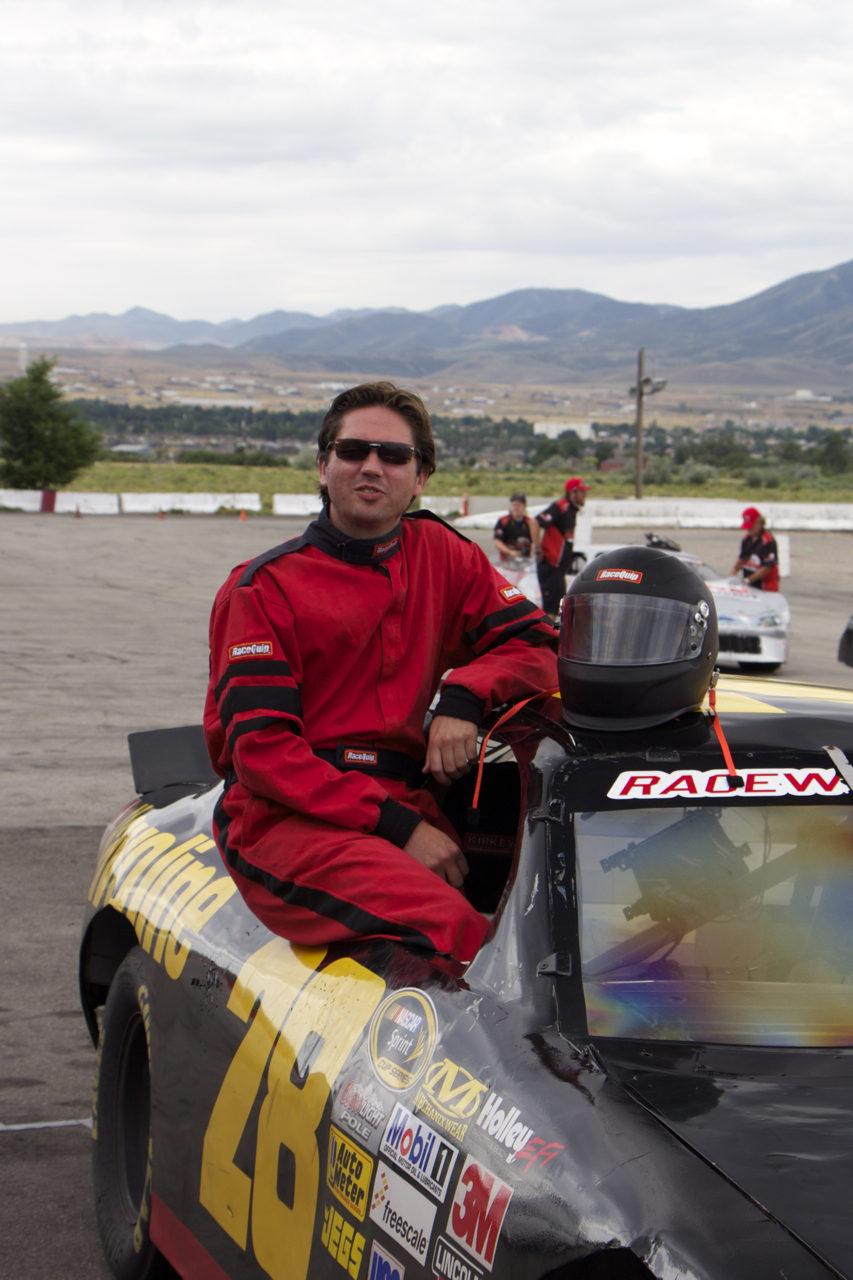 You can hear the roar of the Nascar engines and then suddenly there is a big screeching and utter silence. The Nascar Marius was in has spun out.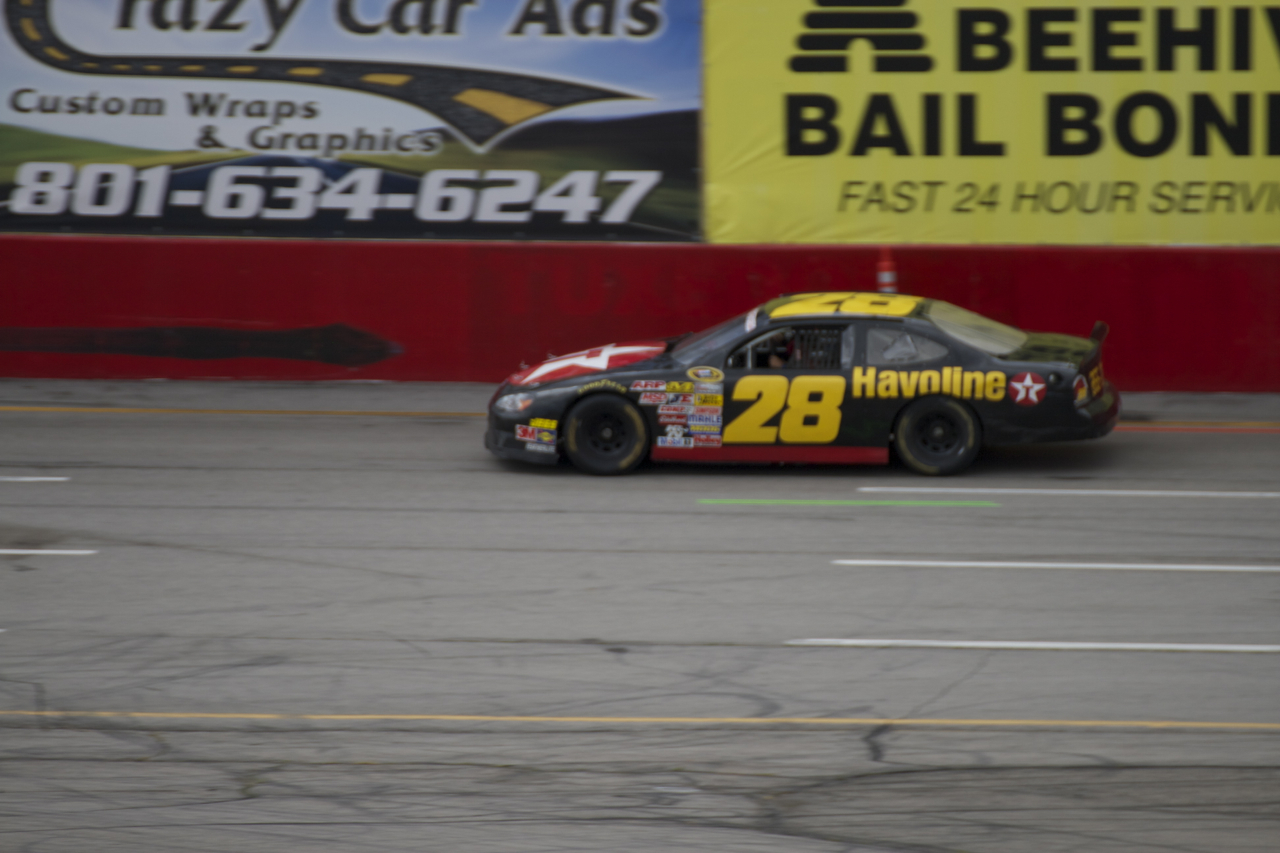 Marius in his Ford powered Nascar around the race track